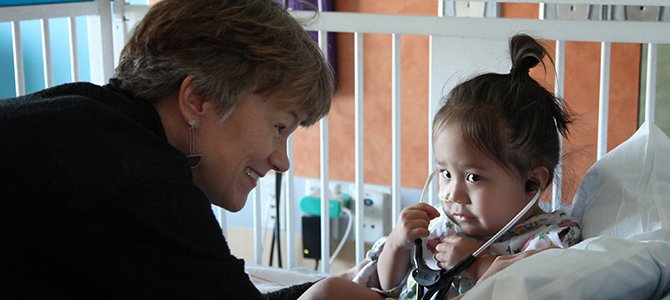 UA Medical Students Host Gala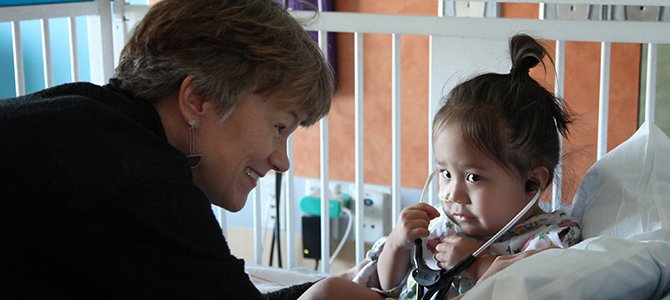 Event Raises Funds for Research in Deadliest Cancer for Young Adults
First-year medical students at the University of Arizona College of Medicine – Phoenix raised about $9,000 at the 12th annual charity gala benefiting Students Supporting Brain Tumor Research (SSBTR) on Saturday, Feb. 9.
According to SSBTR, within the next 12 months, more than 200,000 people in the U.S. will be diagnosed with a primary or metastatic brain tumor. Because of their location at the control center for thought, emotion and physical function, brain tumors are difficult to treat and often severely compromise the quality of life.
"Events like this are important for so many people. First and foremost, our patients. They are at the center of it all and the reason why we are working hard to put this event together," first-year medical student Dara Farhadi said. "Brain cancer, as we are learning in medical school, comes in many forms. All, however, are life-changing ordeals and many, unfortunately, are fatal."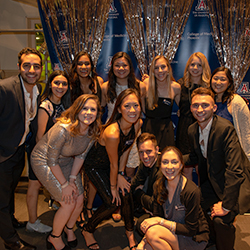 This year's theme was "Night at the Disco" with music from DJ Neurotoxin and inspirational speakers that included a keynote from Cynthia Wetmore, MD, PhD, a pediatric hematologist-oncologist with 23 years of experience. Dr. Wetmore is director of the Center for Cancer and Blood Disorders at Phoenix Children's Hospital and a faculty member at the UA College of Medicine – Phoenix. She gave an inspiring talk on the breakthroughs in brain tumor science and how one brave victim donated her cells to further research.
The evening also included a special presentation from Beth Oelkers, the parent of a College of Medicine – Phoenix student and brain tumor survivor. Oelkers underwent two surgeries after which, she had to relearn how to speak and do many other basic tasks of daily living.
"In 2016, brain cancers became the number one cause of cancer death for children and teens," Farhadi said. "Our event raises awareness to this fact, so hopefully by raising money for research we, as future physicians, will be able to offer potential life-saving therapies and treatments." 
Attendees mingled at the Phoenix Children's Museum, bided at the silent auction, enjoyed dinner and dancing with music provided by DJ Neurotoxin.
Fifteen first-year medical students organized this event, led by Farhadi, Belle Keni Lin, Charlotte Archuleta and Vidhi Bhargava.
"Because brain cancer is the deadliest cancer for teenagers and young adults, brain tumor research and awareness should be at the top of our radar," first-year medical student Lin said. "Events like our gala and SSBTR's walk-a-thon play a vital role in helping patients affected by such a devastating illness. We are devoted to creating awareness and promoting research to develop new treatments for those suffering from brain cancer."
Proceeds went to SSBTR, a non-profit whose beneficiaries are Barrow Neurological Institute, National Brain Tumor Society, Phoenix Children's Hospital, Translational Genomics Research Institute and the University of Arizona.
"These institutions are all in the Phoenix area and their research can hopefully be the beginning of real change," Archuleta said. 
Topics
About the College
Founded in 2007, the University of Arizona College of Medicine – Phoenix inspires and trains exemplary physicians, scientists and leaders to optimize health and health care in Arizona and beyond. By cultivating collaborative research locally and globally, the college accelerates discovery in a number of critical areas — including cancer, stroke, traumatic brain injury and cardiovascular disease. Championed as a student-centric campus, the college has graduated 500 physicians, all of whom received exceptional training from nine clinical partners and more than 2,000 diverse faculty members. As the anchor to the Phoenix Biomedical Campus, which is projected to have an economic impact of $3.1 billion by 2025, the college prides itself on engaging with the community, fostering education, inclusion, access and advocacy.