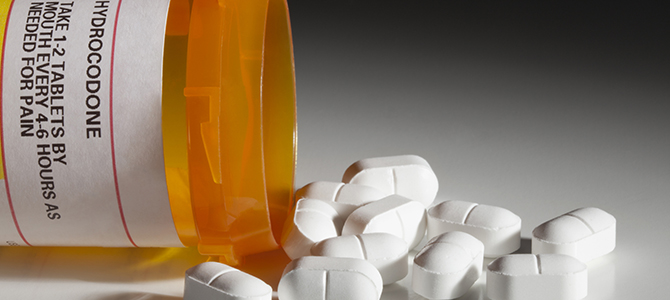 UA Phoenix Among First in the Country to Create an Accredited Addiction Medicine Fellowship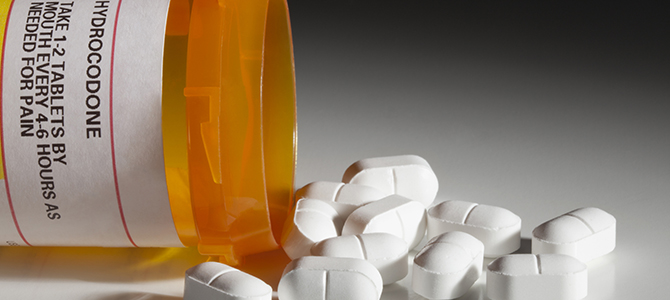 College of Medicine – Phoenix Leads the Way in Addiction Medicine through Unique Fellowship
The University of Arizona College of Medicine – Phoenix is at the forefront of helping solve America's biggest public health issue: the opioid epidemic.
The College has created an Addiction Medicine Fellowship Program and revamped its medical school curriculum to address the thousands of opioid-related deaths each year.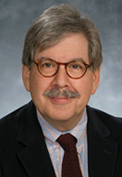 "This is a wonderful thing for everyone," Alan Leibowitz, MD, associate dean for Graduate Medical Education said. "These are prime examples of how the College of Medicine – Phoenix is responding to the opioid epidemic in its training. We are creating an environment for residents, students and clinical faculty to be educated on addiction, which will inevitably help care for the thousands of patients suffering from opioid abuse."
Comprehensive addiction training is uncommon in medical education. The college has teamed up with Banner – University Medical Center Phoenix and the Phoenix VA Health Care System for the fellowship.
"We recognize that substance use disorders affect millions of Americans and is a condition that is seen through various setting of health care," said Anita Karnik, MD, director of the fellowship program. "We hope to train physicians to be change agents, teachers and provide excellent care. We hope to increase awareness of substance use disorders and decrease any stigmatization associated with addiction treatment."
Dr. Karnik, an addiction psychiatrist at the Phoenix VA, created the program with Luke Peterson, DO, an addiction medicine specialist at Banner – University Medical Center Phoenix.
"Current medical students and residents in the U.S. traditionally have not received extensive, evidenced-based education about the treatment of addiction or pain as chronic disease," Dr. Peterson said. "This has led to misconceptions about what substance use disorder is, how best to treat it, and the overlapping vulnerabilities of addiction and chronic pain.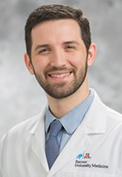 "These misunderstandings have perpetuated personal and institutional bias of addiction and chronic pain, and contributed to the stunted workforce currently able to treat addiction in our community. This fellowship comes at an important time in our community when we need to train clinicians and leaders who can educate and model evidence-based addiction treatment and lead our community in advancing access to addiction care."
The Addiction Medicine Fellowship Program, sponsored by the Arizona Health Care Cost Containment System (AHCCCS), operates under the College of Medicine – Phoenix and is accredited by the Accreditation Council for Graduate Medical Education (ACGME). The college is one of nearly 50 fellowships that were granted accreditation.
The one-year fellowship includes clinical rotations at Banner – University Medical Center Phoenix and the Phoenix VA Health Care System.
Fellows also will spend time at Banner, rotating through the Addiction Recovery Center, Addiction Consult Service and Toxicology Service. They will rotate through Banner Behavioral Health Hospital in Scottsdale, Arizona, to have an experience in detoxification services. Fellows will have an intensive outpatient experience in substance use therapy. Throughout the year, fellows will learn therapy modalities of motivational interviewing, cognitive behavioral therapy, group therapy and other important substance abuse therapy modalities.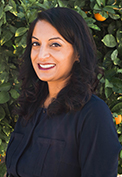 Additionally, they will spend half the time at the Phoenix VA Health Care System and have an in-depth pain and addiction curriculum, opioid treatment clinic, residential rehabilitation, substance abuse ambulatory experience, mental health and substance use disorder rotation in inpatient psychiatry and outpatient psychiatry clinics, as well as a continuity clinic.
"We are desperately in need of more addiction medicine specialists," Dr. Karnik said. "Many physicians often feel unprepared to manage care for the patients they see who have addiction. We are enthusiastic to increase the workforce of addiction specialty trained physicians who can help us combat this national epidemic."
The Addiction Medicine Fellowship is a collaborative effort of many specialties with faculty from a variety of backgrounds. The fellowship hopes to attract applicants to promote health and wellness for patients who are often seen in various treatment settings.
Applications are open for two positions starting July 2019. The fellowship is accepting applications from physician applicants from various specialties including but not limited to Psychiatry, Family Medicine, Internal Medicine, Emergency Medicine, Obstetrics and Gynecology, Anesthesiology, Pediatrics and Preventative Medicine.
In addition to the fellowship, Dr. Peterson along with other educational leaders from the College of Medicine – Phoenix and 17 Arizona undergraduate health educational programs, developed a statewide opioid curriculum that calls on all provider types to address the public health emergency.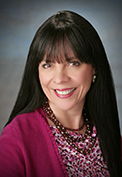 Dr. Peterson represented the college, along with Maria Manriquez, MD, interim associate dean for Clinical Curricular Affairs, and Aram Mardian, MD, chief of the Chronic Pain Wellness Center at the Phoenix VA Health Care System. Dr. Mardian was the co-chair with Lisa Villaroel, MD, medical director for epidemiology and disease control for the Arizona Department of Health Services.
"Teaching future physicians and developing current physicians to understand alternative methods of management is important and when prescribing opioids for pain, to do so responsibly," Dr. Manriquez said. "The medical, dental and even veterinary community have to take a good look at their practices and appreciate that we are a part of the problem occurring in society, but we are also the best equipped to be a huge part of the solution."
The University of Arizona College of Medicine – Phoenix is currently undergoing an audit of its entire curriculum to identify where Opioid Action Plan curriculum already exists. The audit is being led by Cinda Stone, MEd, director of curricular management. The college already meets 43 of the 73 proposed statewide objectives.
About the College
Founded in 2007, the University of Arizona College of Medicine – Phoenix inspires and trains exemplary physicians, scientists and leaders to optimize health and health care in Arizona and beyond. By cultivating collaborative research locally and globally, the college accelerates discovery in a number of critical areas — including cancer, stroke, traumatic brain injury and cardiovascular disease. Championed as a student-centric campus, the college has graduated more than 800 physicians, all of whom received exceptional training from nine clinical partners and more than 2,700 diverse faculty members. As the anchor to the Phoenix Bioscience Core, which is projected to have an economic impact of $3.1 billion by 2025, the college prides itself on engaging with the community, fostering education, inclusion, access and advocacy.