Dear addiction medicine fellowship applicant,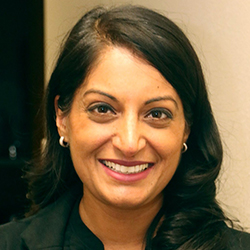 We are pleased you are considering our addiction medicine fellowship at the University of Arizona College of Medicine – Phoenix.
Our fellowship was created to answer the call for addiction medicine specialists to care for individuals with substance use disorders or substance-related health conditions. I have had the pleasure of serving as program director since our fellowship ACGME accreditation began. We were excited to welcome our first class of fellows in July 2019. The dedicated faculty in this fellowship recognized the need to create a training experience focused on diversity, an expansive range of clinical experiences, and faculty practicing addiction medicine in various settings. 
Faculty in our program have clinical backgrounds in psychiatry, obstetrics and gynecology, family medicine, internal medicine, pain medicine, toxicology, and psychology. Our mission includes training well-rounded Addiction Medicine physicians who will become the future leaders of Addiction Medicine and change agents in our community. Our addiction medicine program focuses on a largely underserved urban community-based care and training physicians to approach addiction treatment from a whole person-biopsychosocial approach. We will accomplish this in alignment with the University of Arizona College of Medicine – Phoenix's mission to train exemplary physicians and optimize health and health care in Arizona and beyond.
As program director, I enthusiastically look forward to promoting a comprehensive, patient-centered education with an evidence-based clinical focus. The University of Arizona College of Medicine – Phoenix - Department of Family Medicine and Family Medicine residency is home to our fellowship. Other collaborating departments include psychiatry, ob-gyn, internal medicine, and toxicology. Fellows can rotate on services supported by these departments and work with residents from other specialties. Our focus has been educating physicians from different clinical backgrounds as we recognize our patients with substance use disorders in various clinical areas. 
Some highlights of our fellowship include a focus on interdisciplinary care in pain and addiction, substance use disorders in pregnant women, addiction medicine as seen on toxicology service, and co-occurring mental health disorders in individuals with substance use disorders. At the end of our fellowship, we encourage our fellows to take the American Board of Preventive Medicine addiction medicine board examination. Our previous graduates have family medicine, emergency medicine, and internal medicine backgrounds. We continue to encourage fellow applicants from various clinical backgrounds to apply.
Fellows spend time at Banner University Hospital, Phoenix VA Health Care System, and other community sites. This program is a one-year fellowship, and we recruit two fellows yearly. 
Phoenix is one of the fastest-growing cities in the nation. Fellows enjoy being part of a vibrant medical community through the University of Arizona College of Medicine – Phoenix and have the opportunity to be involved with the university through committees as well as wellness activities promoted through GME. Phoenix boasts year-round sunshine, and fellows can enjoy all major sports, outdoor activities such as hiking trails, and a vibrant restaurant scene. 
We appreciate your interest in our program and look forward to meeting you!
Warmly, 
Anita Karnik MD