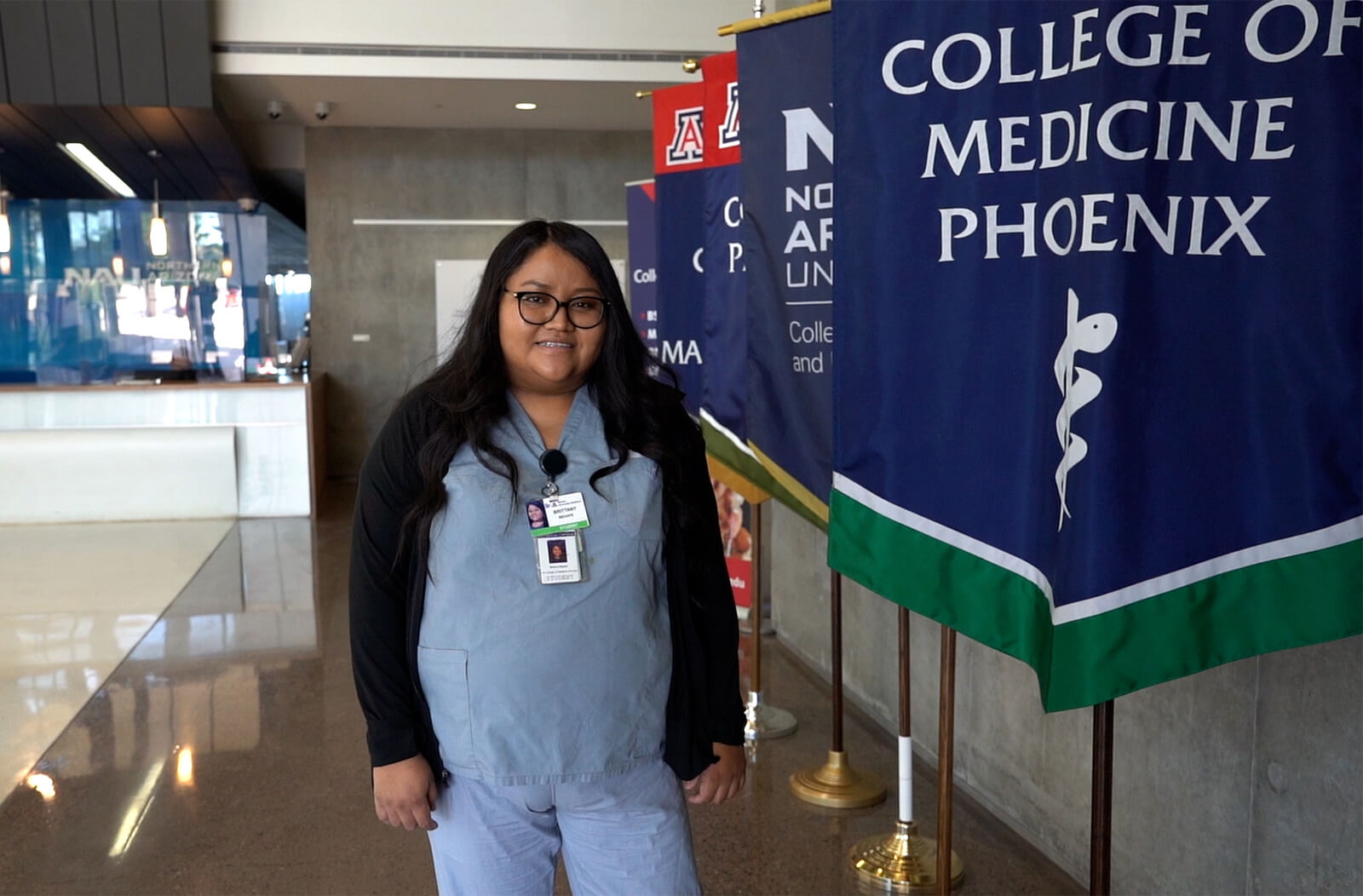 $306K Grant Will Help Nine Native American Students Pursue Medical School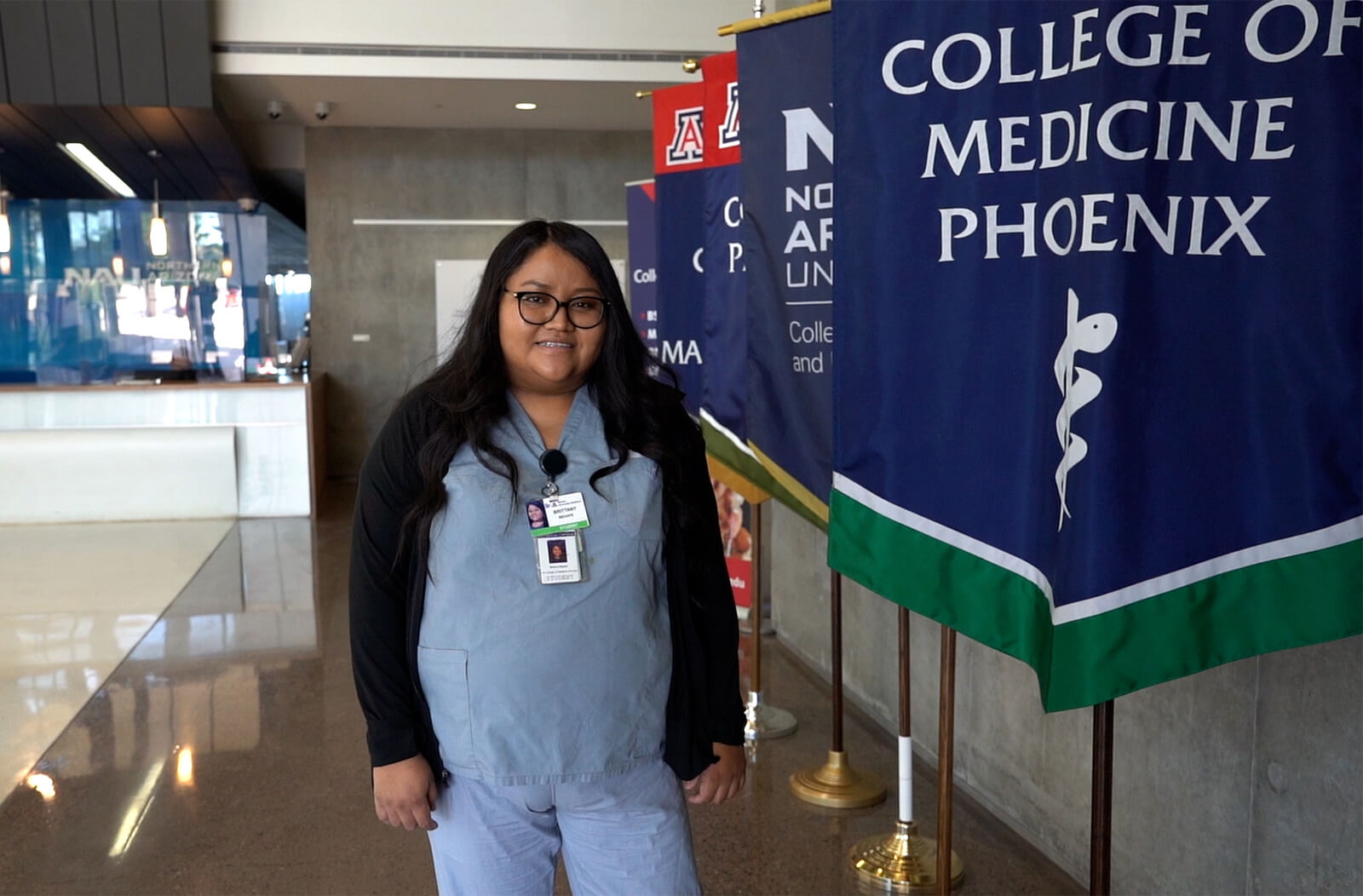 Arizona Community Foundation Grant Will Support Nine Students in the Pathway Scholars Program
The Pathway Scholars Program at the University of Arizona College of Medicine – Phoenix will use a $306 thousand grant from the Arizona Community Foundation to prepare nine Native American students to succeed in medical school. For the next three years, three of the 12 students in each Pathway Scholars Program cohort — or 25 percent — will be Native American students, whose medical school journey is supported by the grant.
Brittany Begaye, a third-year medical student, hopes her journey through the Pathway Scholars Program and into medical school at the UArizona College of Medicine – Phoenix will inspire other Native American students to become physicians.
"My journey to become a physician began when I was a child growing up in Leupp, Arizona. I always aspired to be a physician but was the first in my family and community to pursue a medical degree," said Begaye.
Begaye is Navajo and her family has lived in Leupp for more than four generations. She said, "This is my culture, my tribe. They inspire the type of doctor I want to be."
While Native American people represent 5.3 percent of Arizona's population, less than one percent are physicians.
For many Native peoples in rural Arizona, access to health care is very limited. Seeking treatment for medical conditions can become life-threatening when the closest physician or hospital is an hour's drive from where they live.
"These students will make a huge impact on Arizona and the patients they take care of," said Maria Manriquez, MD, director of the Pathway Scholars Program. "Having somebody that is able to know the exact remedies and recommendations for health is going to come best from one who has those lived experiences."
The Pathway Scholars program is designed for Arizona students who have the aptitude for a career in medicine, but have experienced greater than average challenges in preparing for the competitive medical school application process.
"Our heartfelt thanks to the Arizona Community Foundation who provided needed support for our Pathway Scholars Program by giving nine scholarships for Native American students," said Guy Reed, MD, MS, dean of the UArizona College of Medicine – Phoenix.
Special Thanks

Lead, serve and collaborate to mobilize enduring philanthropy for a better Arizona.
About the College
Founded in 2007, the University of Arizona College of Medicine – Phoenix inspires and trains exemplary physicians, scientists and leaders to optimize health and health care in Arizona and beyond. By cultivating collaborative research locally and globally, the college accelerates discovery in a number of critical areas — including cancer, stroke, traumatic brain injury and cardiovascular disease. Championed as a student-centric campus, the college has graduated more than 800 physicians, all of whom received exceptional training from nine clinical partners and more than 2,700 diverse faculty members. As the anchor to the Phoenix Bioscience Core, which is projected to have an economic impact of $3.1 billion by 2025, the college prides itself on engaging with the community, fostering education, inclusion, access and advocacy.