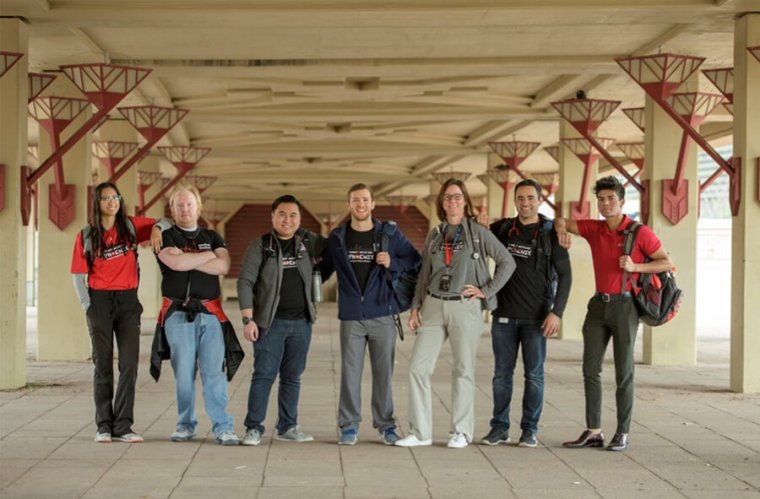 Commencement Profile - Justin Zeien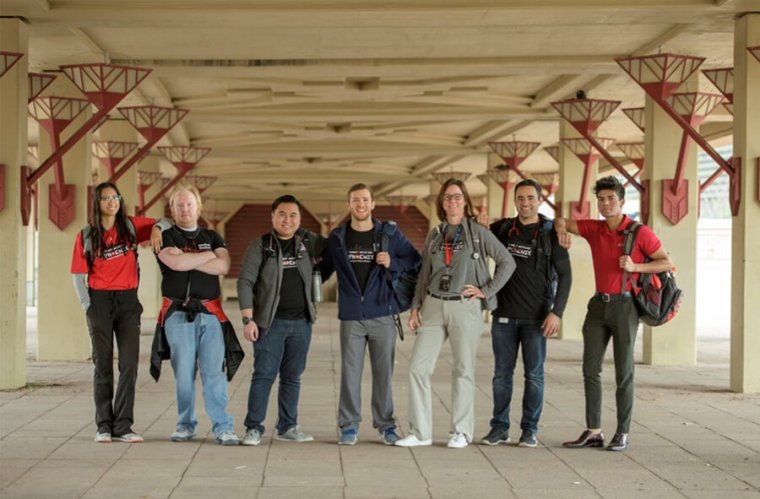 From Street Medicine to the Army Medical Service Corps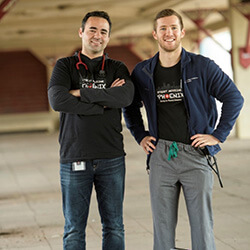 Most people would agree that completing medical school is challenging enough with the intense curriculum and requisite exam schedule. When you add co-founding a nonprofit focused on providing medical services to vulnerable homeless populations to the list, the difficulty only grows. Justin Zeien, a Chandler, Arizona native and second lieutenant in the U.S. Army Medical Service Corps, did just that.
"I feel very proud and excited about what has been accomplished so far. Medical school graduation is another milestone down; I'm excited for the next part of my journey and residency," Zeien said.
He was first introduced to medicine as a career in high school when he took a field trip. Zeien watched an open-heart surgery. His attention was focused not on the surgeon, but on another health care provider in the room.
"I was looking at the guy behind the curtain — the anesthesiologist — saying to myself, 'What is that guy doing? That looks like something that I might be interested in.' Just the way he was moving with medications and looking at all the vitals and everything," Zeien said.
Zeien was intrigued by the hands-on nature of anesthesia, plus the critical thinking and leadership skills needed to provide care and monitor patients throughout surgical procedures.
"I started talking with anesthesiologists and shadowing very early in undergrad, and then throughout medical school. Also, the fact that you have such a limited time to really establish rapport with a patient, and then essentially their life is in your hands. It's up to you to make sure that despite what the surgeons are doing on the other side of the curtain, you're there to make them comfortable and make them come out of surgery feeling as great as possible," Zeien said.
His best advice to future medical students is to pursue projects they are really passionate about. For Zeien, who also has a master's degree in public health from the University of Arizona, it's a philosophy he has taken to heart.
Four years ago, he and Jeffrey Hanna, a fellow public health student studying at Northern Arizona University, developed Street Medicine. Street Medicine is modeled after a similar program at Wayne State University and is designed to serve the unmet needs of individuals experiencing homelessness in Phoenix, Arizona.
"As I was applying to medical school, I was constantly thinking about what sort of programs I could implement to serve underserved populations — to really address the health inequities that exist in those populations," Zeien said.
The organization is led by students and faculty and includes team members from Arizona State University, Northern Arizona University, University of Arizona and Midwestern University. The Street Medicine team has scaled up to over 150  students from the original two founders. They worked shifts around coursework and rotations and even provided COVID-19 vaccinations.
"Initially we thought it would just be medical care, but as we did a needs assessment, we learned more about the population," Zeien.
When the teams went out into the community, frequently on foot and carrying backpacks with supplies, they learned that, in addition to health care, the people they met also needed food, vision care, cell phones for communication and veterinary services for their pets.
"Our ultimate goal is really just to meet people where they're at. And in a humanistic, dignified way, really restore them to where they want to be in life and help them achieve the goals that they want to achieve; if they want to get healthy, we can do that," Zeien said.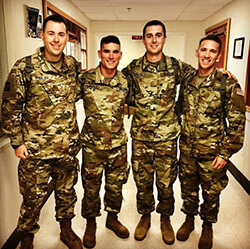 Zeien is looking forward to completing this next milestone in his medical career, and he is comfortable trusting the Street Medicine culture to transition to the next cadre of student leaders who embrace servant leadership and humanism.
"I feel Street Medicine Phoenix is in a place where I can leave and comfortably say that it will continue to excel and grow as a program," Zeien said. "Right now, we have two third-year medical students and a junior at Arizona State University leading the program. They will continue to pull in new young leaders from both the medical school, as well as the other universities who we partner with to continue to power the transmission of leadership."
Zeien, who matched at Walter Reed National Military Medical Center, will get to apply his skills in anesthesiology with his commitment to serving others. After he completes his residency, he will serve in the U.S. Army for two deployments, totaling four years.
About the College
Founded in 2007, the University of Arizona College of Medicine – Phoenix inspires and trains exemplary physicians, scientists and leaders to optimize health and health care in Arizona and beyond. By cultivating collaborative research locally and globally, the college accelerates discovery in a number of critical areas — including cancer, stroke, traumatic brain injury and cardiovascular disease. Championed as a student-centric campus, the college has graduated 669 physicians, all of whom received exceptional training from nine clinical partners and more than 2,600 diverse faculty members. As the anchor to the Phoenix Bioscience Core, which is projected to have an economic impact of $3.1 billion by 2025, the college prides itself on engaging with the community, fostering education, inclusion, access and advocacy.