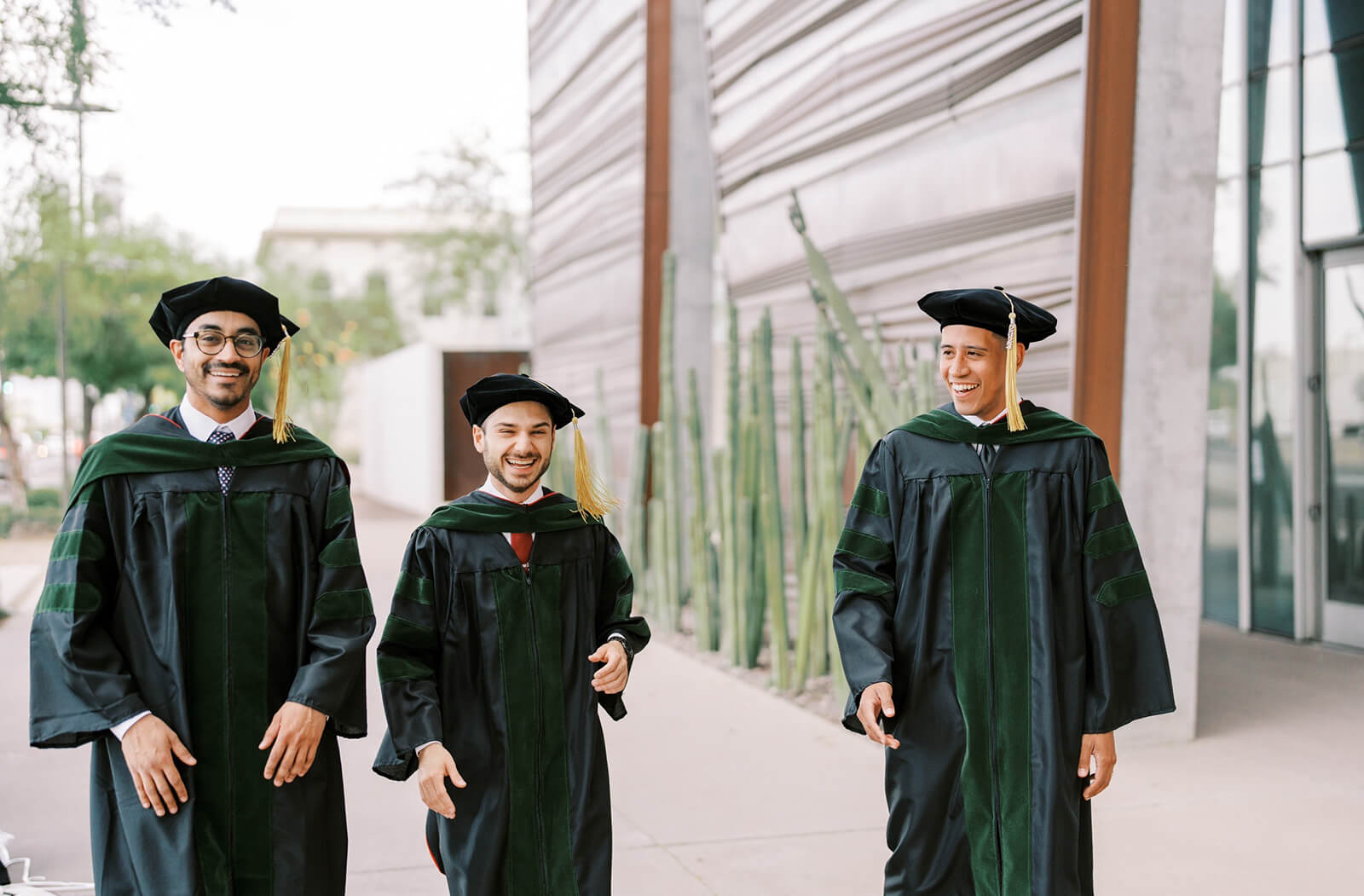 Commencement Profile: Naim Duran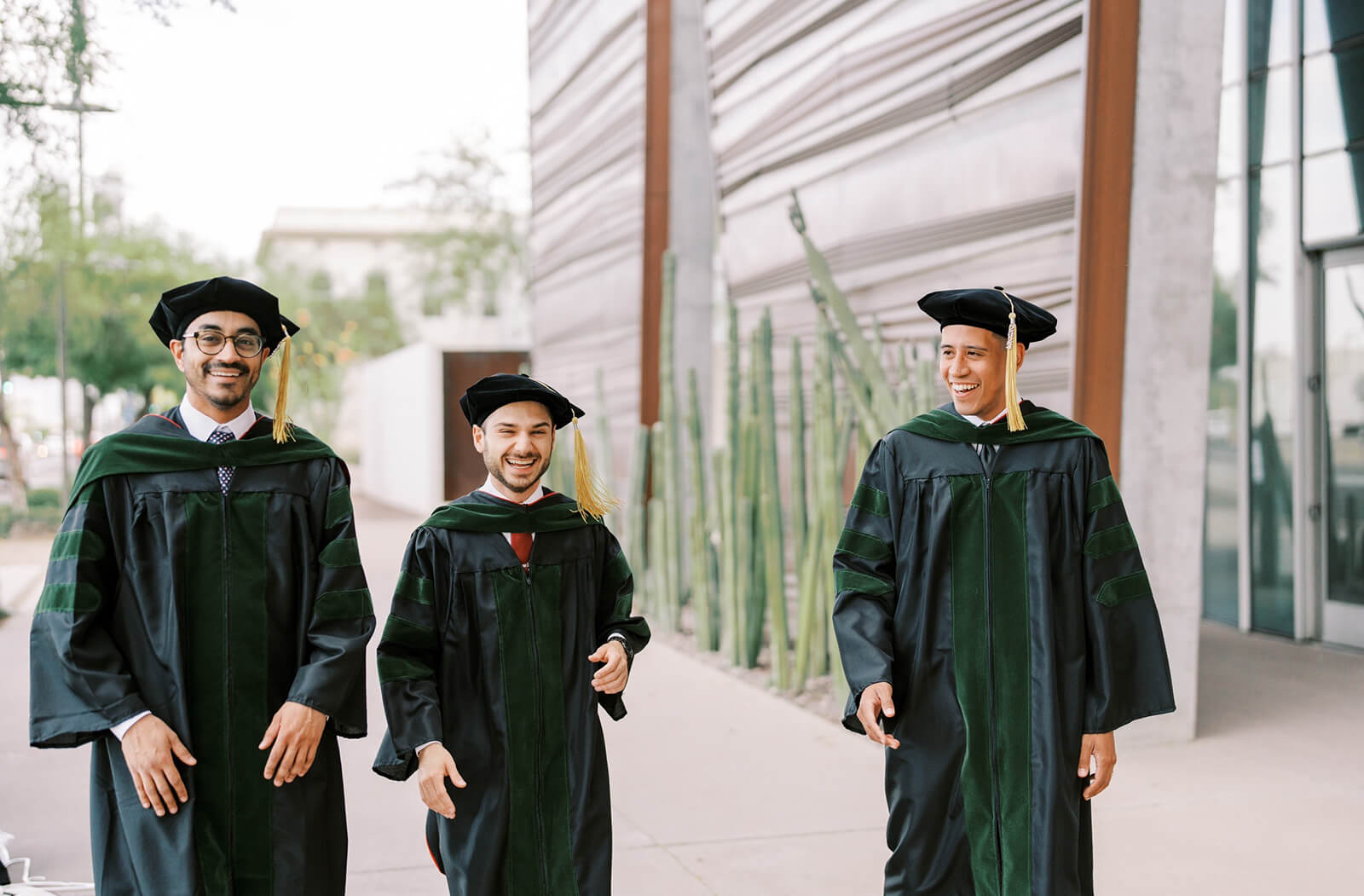 Duran witnessed the devastating effects of cancer, inspiring him to pursue a career in medicine
On Monday, May 8, the University of Arizona College of Medicine – Phoenix will hold its 13th Commencement. Led by a pipe and drum corps, the Class of 2023 will process through downtown Phoenix, finishing at the Arizona Financial Theatre for their official ceremony. The day marks the beginning of the next phase in their journey as physicians. The college profiled a series of graduating students to commemorate the milestone.
Meet Naim Duran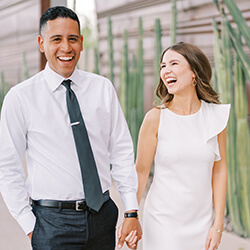 Naim Duran was born in Morelia, Michoacán, Mexico. When he was very young, he and his family moved to, Yuma, Arizona.
Spending most of his life in the Grand Canyon State, Duran chose to pursue his undergraduate degree in Tucson at the University of Arizona.
After graduating, that trend continued. He moved to Phoenix to work on an ambulance as an EMT. Duran did this while applying for medical school. The hard work paid off when he was accepted into the Pathway Scholars Program at the College of Medicine – Phoenix.
Throughout his journey, he feels blessed to have had many supporters. His wife, family and friends have always encouraged him and motivated him to continue working hard to accomplish his goals.
Path Toward Medicine
What was the spark that led you to become a physician?
I was really interested in learning more about medicine after both of my grandfathers had lost their battle to cancer. I became curious about medicine, anatomy and physiology; and this started my journey to becoming a physician.
Match Day
On Match Day, what was it like discovering where you were headed for residency?
Match Day was a roller coaster of emotions. I was ecstatic when I opened my letter to see that I matched into pediatrics at Phoenix Children's! To be able to share that moment with all my biggest supporters was so special. It was a day that I will remember for a long time.
What's Next?
What excites you most about your upcoming residency? Where are you headed?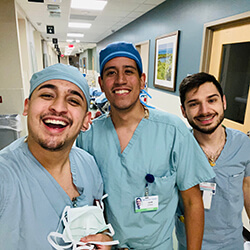 I am staying in Arizona — learning and practicing at Phoenix Children's for the next three years. I am excited to continue my training and for the challenges that lie ahead! I cannot wait to meet my co-interns and faculty that I will be working with!
The College of Medicine – Phoenix Culture
Looking back, what's your favorite medical school memory?
I have had lots of great memories throughout the last four years, but my favorite memory has been hanging out with friends! Studying in the library, deliriously laughing about dumb medical jokes and hanging out after exams.
Wildcat Wonder
What does it mean to be considered a '*Wildcat Wonder'?
It's awesome to be considered a Wildcat Wonder! I love to tell everyone that my undergraduate, masters and MD are all from the University of Arizona! I'm a wildcat for life!
'Wildcat Wonder: A student who has attended the University of Arizona throughout their higher education journey, spanning from their bachelor's degree and beyond.
About the College
Founded in 2007, the University of Arizona College of Medicine – Phoenix inspires and trains exemplary physicians, scientists and leaders to optimize health and health care in Arizona and beyond. By cultivating collaborative research locally and globally, the college accelerates discovery in a number of critical areas — including cancer, stroke, traumatic brain injury and cardiovascular disease. Championed as a student-centric campus, the college has graduated more than 800 physicians, all of whom received exceptional training from nine clinical partners and more than 2,700 diverse faculty members. As the anchor to the Phoenix Bioscience Core, which is projected to have an economic impact of $3.1 billion by 2025, the college prides itself on engaging with the community, fostering education, inclusion, access and advocacy.