Scholarly Activity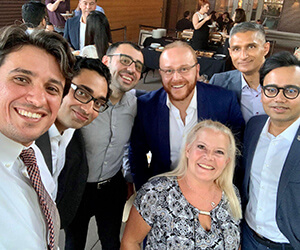 Clinical Research is a required component of the Fellowship Program. Opportunities to collaborate with faculty for faculty initiated research projects exists, but fellow initiated projects are mandated. In house bio statistical support and grant writing support is available for fellows within the IC program. Detailed account of faculty academic productivity is available on request from the fellowship coordinator.
Special Program Benefits
Not having to take in-house IC call.
Access to attending physician's lounge.
Access to AZ-HIN and UA College of Medicine – Phoenix library resources.
Opportunity to apply for the Structural Fellowship Program the following year.