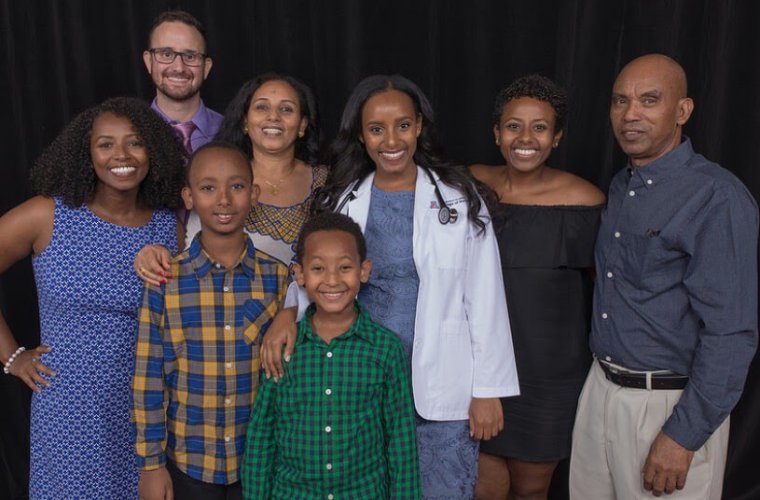 Match Day Student Profile: Merry Berhe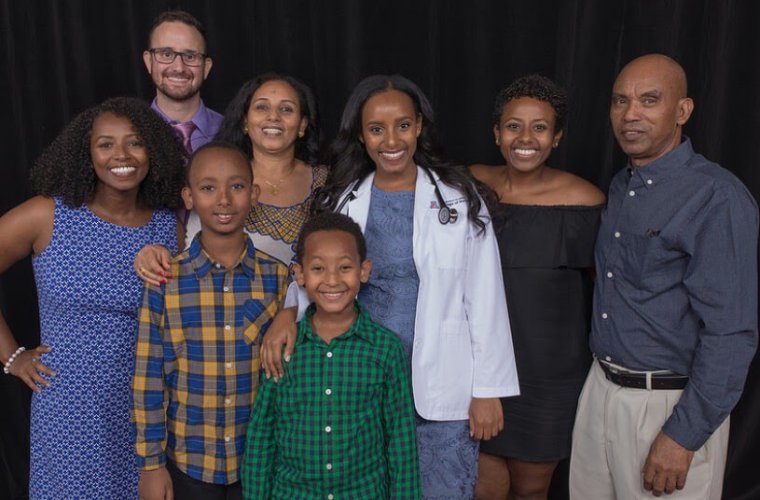 Every third Friday in March, medical schools across the United States send off their fourth-year medical students on the next chapter in their careers. On Match Day — the day an MS4 opens their coveted envelope to learn where they will spend the next several years as a resident-physician — is a long-awaited and well-deserved day to celebrate. The University of Arizona College of Medicine – Phoenix profiled several students for Match Day 2021.
Meet Merry Berhe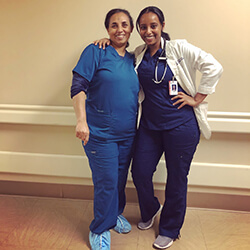 As a 6-year-old immigrant child with roots in Ethiopia and Eritrea, Merry Berhe watched people in her community experience the lack of access to health care.
"Those experiences urged me to pursue something that would help my community," she said. "I think that was the thing that initially got me thinking about medicine and why people in my life weren't as healthy as they should be. That stayed with me throughout my early education when I became really interested in science, biology and chemistry."
She is excited to match to Spectrum Health at Michigan State University, where she will continue her training in obstetrics and gynecology. "Ultimately my goal is to be the best OB/GYN doctor I can be for my patients. Residency will be so transformative for me. It's such a special time to really set the foundation for the doctor I'll become."
Berhe chose women's health for a number of reasons, saying she really likes the ability to connect with her patients and develop long-term relationships. She looks forward to helping her patients bring healthy babies into the world. She is drawn to the aspect of obstetrics and gynecology being uniquely hands-on, which will train her to perform surgery when needed.
"I've always been interested in women's health. During medical school, I got to do some meaningful research work with refugee women. I learned about the importance of taking care of really vulnerable populations. My third-year clerkship in OB/GYN really solidified in my mind that I would be happy doing this type of work lifelong."
Her experiences in medical school deepened her appreciation of her background and the support she received from her mother.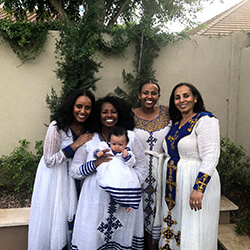 "I've been so lucky to have such a strong support system of my parents, sisters, brothers and extended family — who have been so supportive and a constant reminder and source of encouragement. My mother encouraged us to do whatever we wanted to do," Berhe said.
She admits finishing her fourth year during COVID-19 highlighted where she can make the most impact in medicine. When she graduates, she will also earn a master's degree in Public Health. Through volunteer opportunities in Phoenix, she has seen firsthand how health care inequities impact health outcomes, making it difficult for the most vulnerable populations of black, brown and Native communities to obtain care.
About the College
Founded in 2007, the University of Arizona College of Medicine – Phoenix inspires and trains exemplary physicians, scientists and leaders to optimize health and health care in Arizona and beyond. By cultivating collaborative research locally and globally, the college accelerates discovery in a number of critical areas — including cancer, stroke, traumatic brain injury and cardiovascular disease. Championed as a student-centric campus, the college has graduated 669 physicians, all of whom received exceptional training from nine clinical partners and more than 2,600 diverse faculty members. As the anchor to the Phoenix Bioscience Core, which is projected to have an economic impact of $3.1 billion by 2025, the college prides itself on engaging with the community, fostering education, inclusion, access and advocacy.