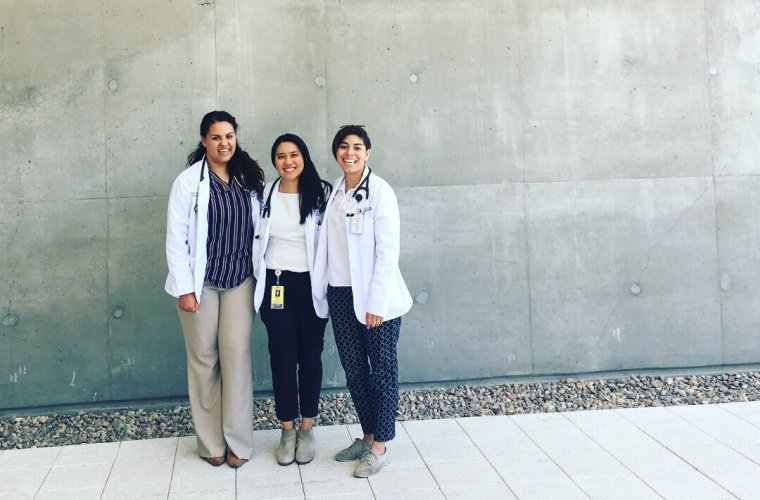 Match Day Student Profile: Krichelle White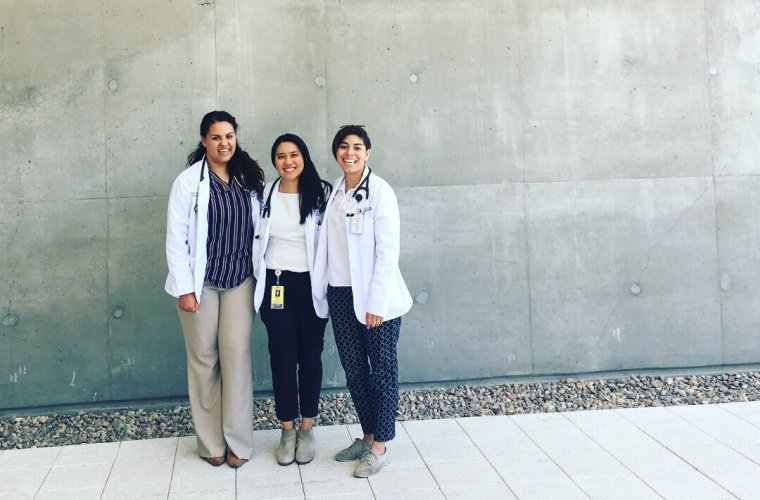 Every third Friday in March, medical schools across the United States send off their fourth-year medical students on the next chapter in their careers. On Match Day — the day an MS4 opens their coveted envelope to learn where they will spend the next several years as a resident-physician — is a long-awaited and well-deserved day to celebrate. The University of Arizona College of Medicine – Phoenix profiled several students for Match Day 2021.
Meet Krichelle White
Krichelle White came to the University of Arizona College of Medicine – Phoenix with an entirely different perspective than many of her medical school colleagues. She was older and left a successful career in pharmaceutical sales to enter medical school. She had wrestled with the decision to become a physician, and eventually yielded to the calling.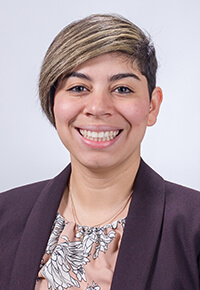 Part of that hesitancy was because she didn't think she had the academic record to gain admission to medical school. Her career path changed when she was admitted to the Pathway Scholars Program.
"I think that it's really important for individuals to know, especially people like myself who maybe weren't on paper a stellar applicant, that you can still become a phenomenal physician and a leader," White said. "I'm so grateful for the Pathway Scholars Program because they took a chance on me and allowed me to show that my undergraduate years were not everything."
Born to a single mother and raised in central Phoenix, she is Hispanic and African American and LGBTQIA.
"I think as a child, I always knew that I really liked helping people," White said. "I actually thought that I was going to be a veterinarian first. And I really knew that I loved being able to make a difference and be impactful in a way. And so that kind of stuck with me through life."
During her third year of medical school, she completed a clinical rotation in radiology at the Carl T. Hayden VA Medical Center in Phoenix. The experience serving veterans inspired her to enlist in the military, like several of her family members. She serves as a second lieutenant in the U.S. Army Reserves Medical Corps. 
White matched to Creighton University School of Medicine (Phoenix) in the Diagnostic Radiology Residency Program.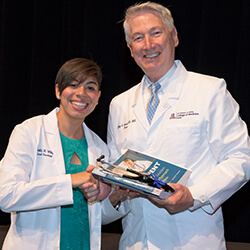 "I chose that specialty because it's the best of all worlds. It involves patient care; will allow me to perform a variety of procedures; and I get to work in every organ system, which I really, really love. I was super fortunate enough to find that early on in my third year," she said. "You just have to find a place that will support and encourage you, and I found that here."
She is ready for what the future has in store. COVID-19 changed her perspective on life and the way she looks at the health care system. She experienced the lockdown in the middle of her clinical rotations and lost her mother-in-law to the virus.
"Knowing what I know now and having that experience of loss, I think that it's made me just realize that my goal from now on is to cherish the small things." 
She believes COVID-19 shined a light on the health care system. It is obvious that things need to change, especially with respect to access to health care in underserved communities.
"COVID-19 has shown us the best and the worst of the system. It's lit a new fire under me to do better and make those changes," White said.
About the College
Founded in 2007, the University of Arizona College of Medicine – Phoenix inspires and trains exemplary physicians, scientists and leaders to optimize health and health care in Arizona and beyond. By cultivating collaborative research locally and globally, the college accelerates discovery in a number of critical areas — including cancer, stroke, traumatic brain injury and cardiovascular disease. Championed as a student-centric campus, the college has graduated 669 physicians, all of whom received exceptional training from nine clinical partners and more than 2,600 diverse faculty members. As the anchor to the Phoenix Bioscience Core, which is projected to have an economic impact of $3.1 billion by 2025, the college prides itself on engaging with the community, fostering education, inclusion, access and advocacy.