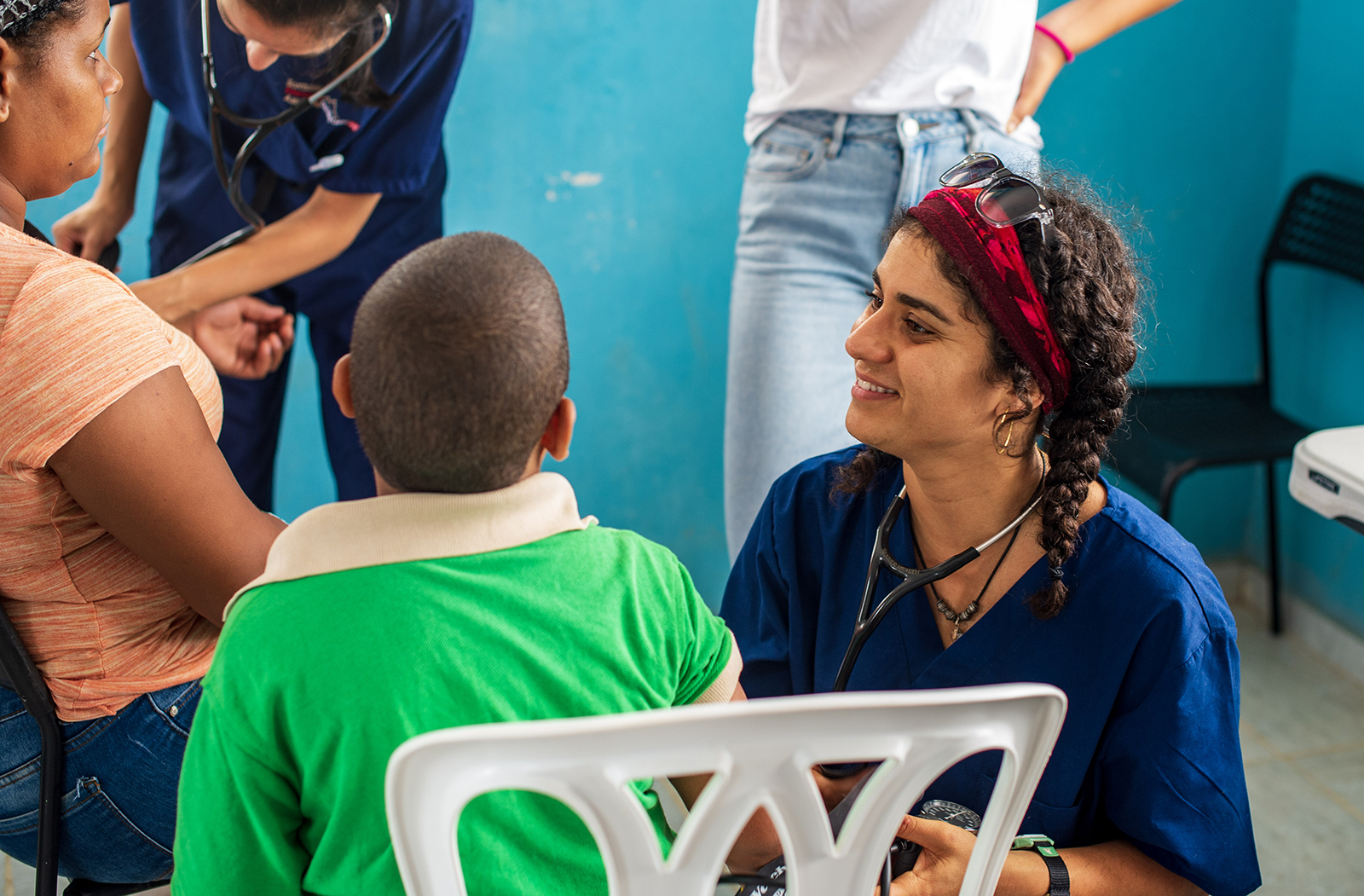 Match Day Profile: Tina Samsamshariat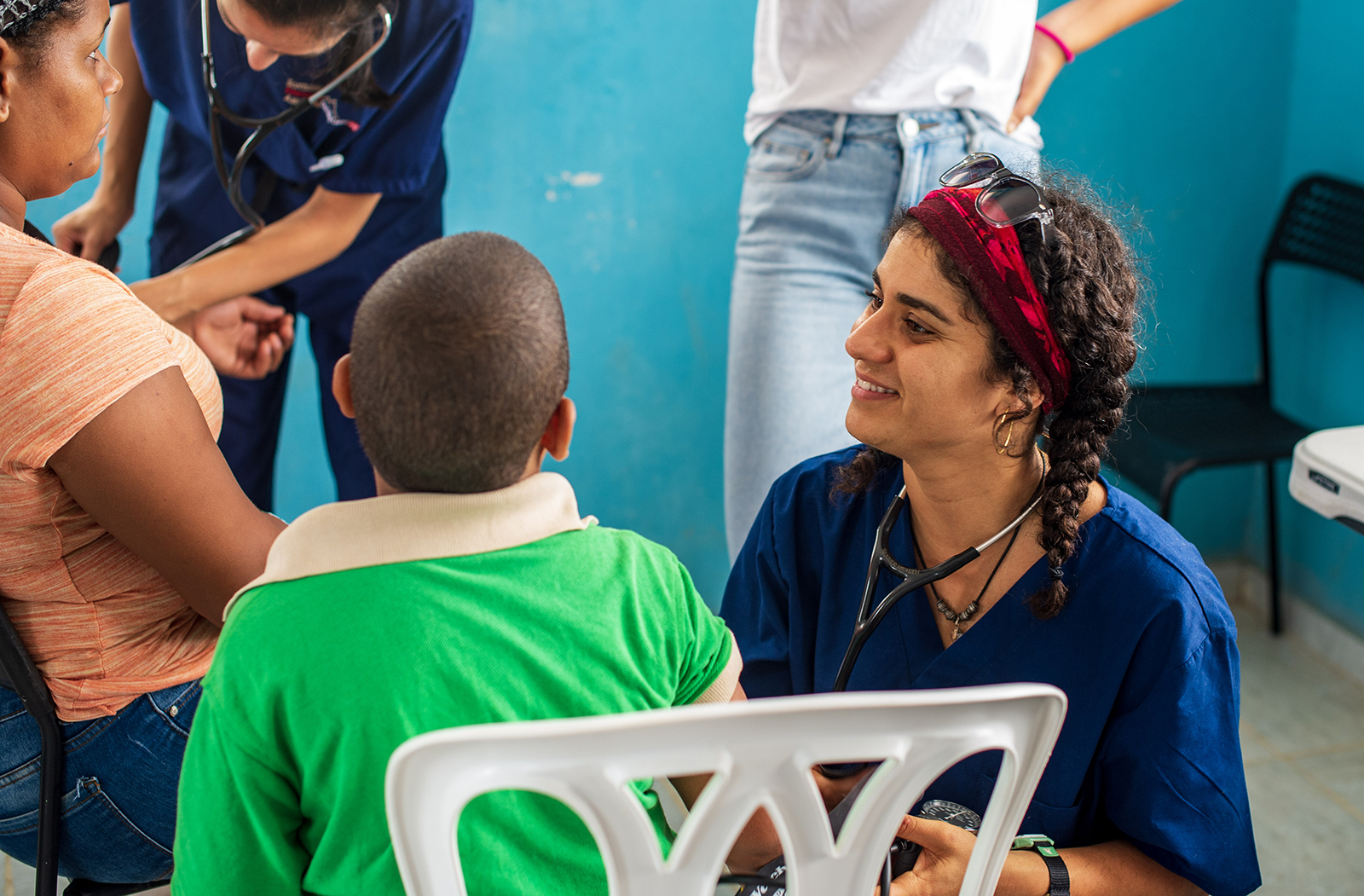 This fourth-year student found her calling after shadowing a local emergency medicine physician.
Every third Friday in March, fourth-year medical students across the United States learn where the next chapter in their careers will be written. Match Day is the day when the National Resident Matching Program releases results to applicants in sealed envelopes, revealing where they will spend the next several years in residency, training in their chosen specialty. After years of preparation and study, it is a long-awaited and well-deserved day to celebrate. The University of Arizona College of Medicine – Phoenix is profiling several students for Match Day 2023.
Meet Tina Samsamshariat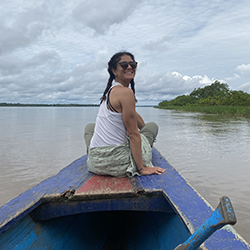 Born in Iran and raised in San Diego, California, Tina Samsamshariat attended UCLA for her undergraduate degree and received her master's in public health from the University of Southern California.
She credits her parents and sister as her biggest supporters. She also received encouragement from mentors, peers and loved ones along the way. In her words, she "Stands on the shoulders of giants."
Path Toward Medicine
What was the spark that led you to become a physician?
I knew I wanted to be a doctor in high school after shadowing a local emergency medicine physician. The first time I stepped in the emergency department, I got goosebumps. It felt like that is where I belonged.
That experience changed the course of my life. I think this career chooses you. For me, it has always been about helping people and trying to contribute to making our world just a little bit better.
Choosing a Specialty
Do you have a specialty? What is it and why did it interest you, or what led you to it?
I am matching into emergency medicine (EM), which is defined as the care of illnesses or injuries requiring immediate medical attention. It interests me because every day is different, and it is fast paced.
I also like that you see all types of pathology in EM — like heart attacks, strokes and trauma; and you can start the management for all patients coming into the hospital. However, I love the social side of EM the most.
Health care emergencies can happen to anyone, regardless of their background. EM doctors are situated to help the most vulnerable populations receive medical care. There is a lot of space for advocacy, health justice and equity in EM. I want to be the doctor that can confidently manage any patient in the hospital, on an airplane or in the grocery store!
What's Next
Post-Match Day, what are your goals moving forward?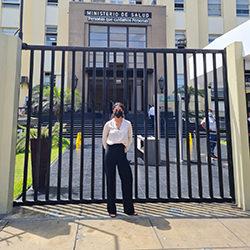 I want to become the best doctor I can possibly be! I aspire to be the cool, calm and collected type of doctor that can practice with strong clinical skills and always advocate for my patient. I also want to continue doing global health work.
I was able to do research in the Peruvian Amazon during medical school, and it really opened my eyes to the gaps of emergency medical care in other countries. Eventually, I hope to have a leadership role at the intersection of emergency medicine and global health.
The College of Medicine – Phoenix Culture
What will you miss most about the College of Medicine – Phoenix? Any advice for incoming medical students?
I am going to miss our incredible faculty the most! I am pretty sure we have the best faculty in the country, and they are so supportive of each students' endeavors. My advice to incoming medical students is to take it easy. Everything is going to be okay. This career comes with a lot of sacrifice, but remember to prioritize personal wellness as much as possible. No exam is the end of the world (easier said than done).
About the College
Founded in 2007, the University of Arizona College of Medicine – Phoenix inspires and trains exemplary physicians, scientists and leaders to optimize health and health care in Arizona and beyond. By cultivating collaborative research locally and globally, the college accelerates discovery in a number of critical areas — including cancer, stroke, traumatic brain injury and cardiovascular disease. Championed as a student-centric campus, the college has graduated more than 800 physicians, all of whom received exceptional training from nine clinical partners and more than 2,700 diverse faculty members. As the anchor to the Phoenix Bioscience Core, which is projected to have an economic impact of $3.1 billion by 2025, the college prides itself on engaging with the community, fostering education, inclusion, access and advocacy.