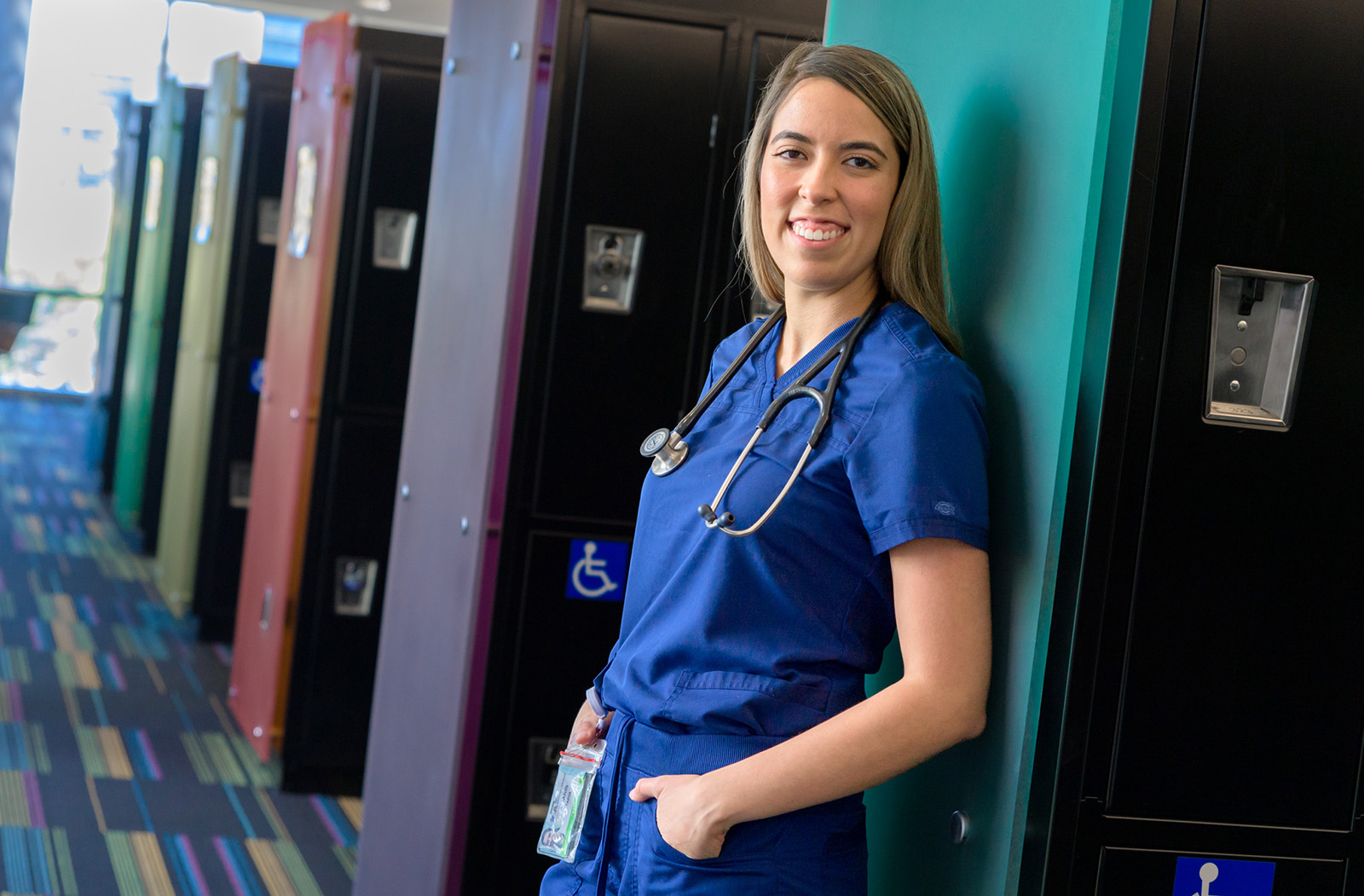 Match Day Profile: Amaris Tapia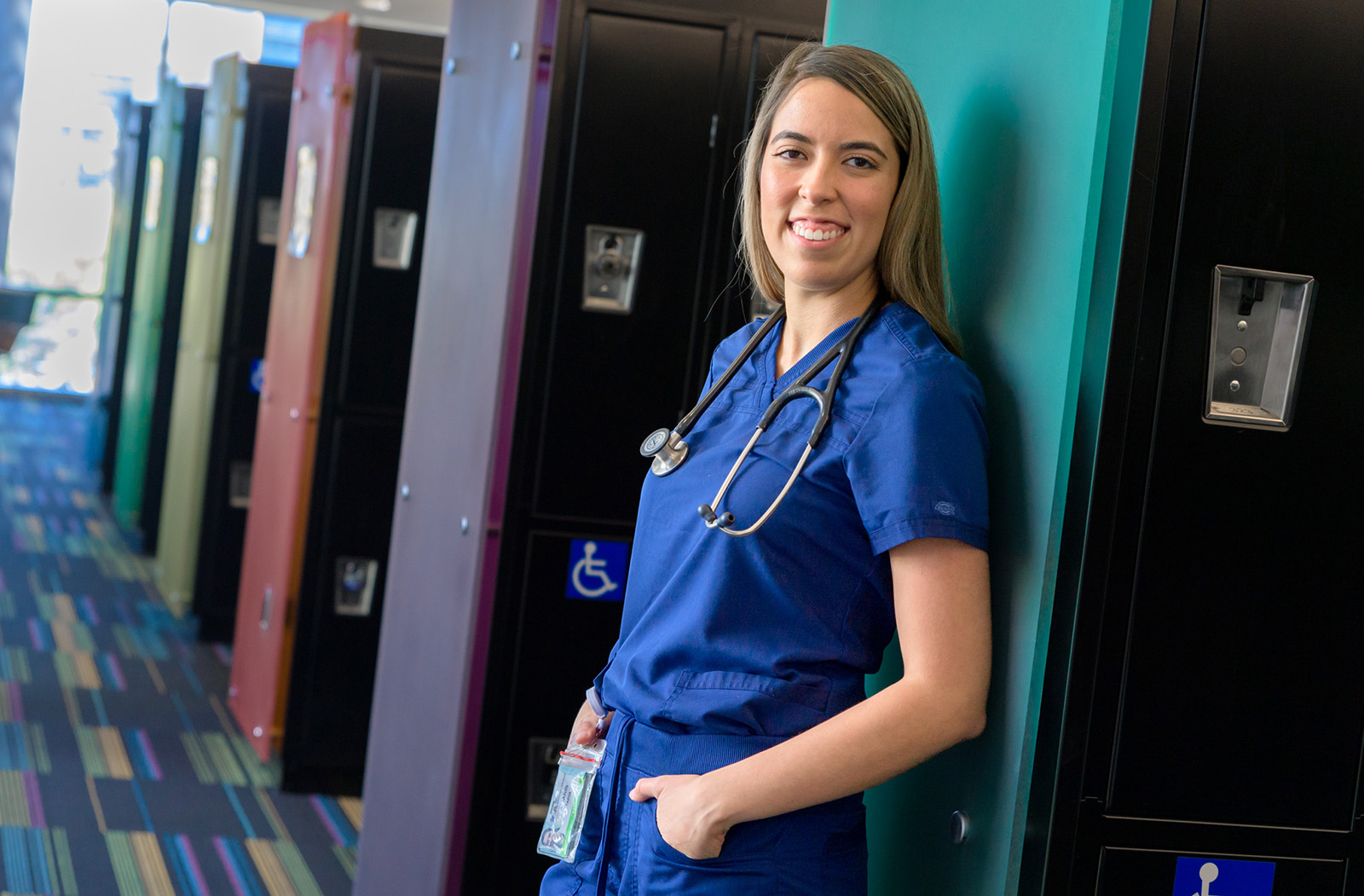 Rural Health Clerkship experience in Payson shaped Tapia's desire to help families in need
Every third Friday in March, fourth-year medical students across the United States learn where the next chapter in their careers will be written. Match Day is the day when the National Resident Matching Program releases results to applicants in sealed envelopes, revealing where they will spend the next several years in residency, training in their chosen specialty. After years of preparation and study, it is a long-awaited and well-deserved day to celebrate. The University of Arizona College of Medicine – Phoenix is profiling several students for Match Day 2023.
Meet Amaris Tapia
A first-generation college graduate, Amaris Tapia was born and raised in Chandler, Arizona. She will be the first physician in her family tree. For her, that distinction is an incredible honor and privilege.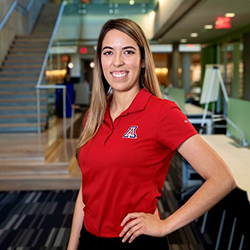 Her interest in science began early. In elementary school, Tapia always felt excited when it was time to see her pediatrician for a check-up. She knew she wanted to care for people who were sick and help them live healthy lives. Thus, she dedicated herself to pursuing a career in medicine.
Tapia is a Wildcat for life. She graduated from the University of Arizona Honors College in Tucson, earning a bachelor's degree in Neuroscience and Cognitive Science with an emphasis in Development and Aging.
She feels blessed to have the amazing love of her family, fiancé and friends — who she cannot thank enough for their prayers and support throughout this journey. They have inspired her to persevere through every challenge and to have the courage to pursue great goals.
Tapia's career mentors have also demonstrated the joy of a rewarding career in medicine and have inspired her to make a difference in the lives of her future patients and community.
Path Toward Medicine
What was the spark that led you to become a physician?
The spark started early! When I was younger, I thought it was so cool that my pediatrician could hear my heart and lungs using her stethoscope. I loved learning about the human body. In high school and college, my experiences as a hospice volunteer and working at a clinic for the underserved solidified my desire to become a doctor. I knew I wanted to pursue a career that is fueled by compassion, service and lifelong learning.
Choosing a Specialty
Do you have a specialty? What is it and why did it interest you, or what led you to it?
I chose pediatrics because caring for children and watching them grow brings me amazing joy. It is a privilege to journey alongside children and their families as they navigate medical challenges. I know I want to dedicate my career to helping children flourish, and that is why I cannot wait to be a pediatrician.
What's Next
Post-Match Day, what are your goals moving forward?
I am excited to combine my interests in primary care, rural health and Christian ministry to serve my community one day as a pediatrician. A career in medicine equips me to care for the health needs of children. During medical school, I developed an interest in rural health care. I was part of a six-month Longitudinal Integrated Clerkship program in Payson, Arizona, to learn how to serve the needs of underserved rural communities. My time in Payson deepened my desire to serve families that face barriers to medical care, and I envision caring for underserved communities throughout my career.
The College of Medicine – Phoenix Culture
What will you miss most about the College of Medicine – Phoenix? Any advice for incoming medical students?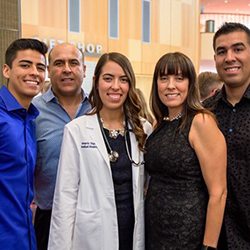 I am going to miss the incredible faculty, advisors and mentors at the College of Medicine – Phoenix. There are so many amazing people that helped me get to the place I am today, whether it was through teaching, mentorship or being role-models that are making a difference in the community. They were always ready to answer my questions, give advice or offer an encouraging smile. I am beyond grateful to be part of the College of Medicine – Phoenix community!
My advice to incoming medical students is to not be afraid to ask questions. There are so many people who are here to help you succeed and navigate next steps!
Wildcat Wonder
What does it mean to be considered a '*Wildcat Wonder'?
It is the blessing of a lifetime! The University of Arizona will always hold a special place in my heart. It was where I earned my bachelor's degree — becoming the first person in my family to graduate college — and where my dream of turning into a doctor became a reality. It is where I met my lifelong best friends. It is where I had amazing opportunities for professional development — urban, rural and abroad. The University of Arizona has helped shape me into the person that I am, and I will always be grateful to be a Wildcat Wonder.
'Wildcat Wonder: A student who has attended the University of Arizona throughout their higher education journey, spanning from their bachelor's degree and beyond.
About the College
Founded in 2007, the University of Arizona College of Medicine – Phoenix inspires and trains exemplary physicians, scientists and leaders to optimize health and health care in Arizona and beyond. By cultivating collaborative research locally and globally, the college accelerates discovery in a number of critical areas — including cancer, stroke, traumatic brain injury and cardiovascular disease. Championed as a student-centric campus, the college has graduated more than 800 physicians, all of whom received exceptional training from nine clinical partners and more than 2,700 diverse faculty members. As the anchor to the Phoenix Bioscience Core, which is projected to have an economic impact of $3.1 billion by 2025, the college prides itself on engaging with the community, fostering education, inclusion, access and advocacy.