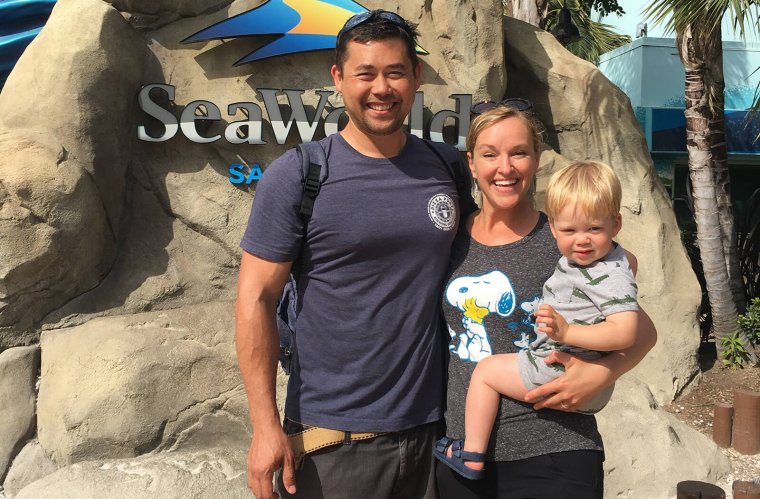 Alumni Profile: Jaime Perkins Sellers, MD, MPH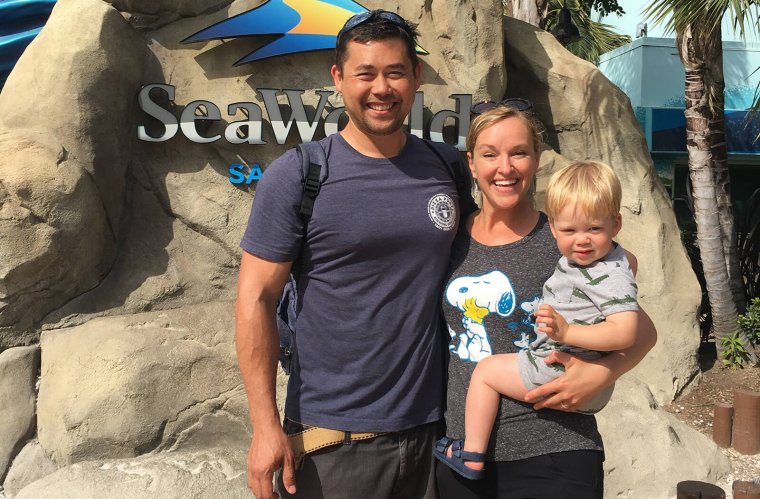 Class of 2017 alumna is an internal medicine/pediatrics specialist treating vulnerable patients in San Diego
Catching Up with Dr. Perkins Sellers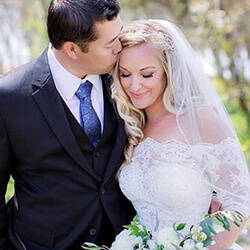 Jaime Perkins Sellers, MD, MPH, graduated from the University of Arizona College of Medicine – Phoenix in 2017. She matched into pediatrics at UC Irvine Medical Center/Children's Hospital of Orange County.
Dr. Sellers then completed a fellowship in hospice and palliative Medicine at Akron Children's Hospital and currently works med staff at Rady Children's Hospital, as well as at Sharp Grossmont Hospital and Family Health Centers in San Diego.
Dr. Sellers enjoys her life in San Diego with her husband, Andy, and their two-year-old son, Oliver. She finds balance spending time with her family, and exploring her interests outside of work, hosting game nights, watching sunsets over the water on her stand-up paddle board and traveling.
And, as an alumni advisor, Dr. Sellers has maintained her relationship with the college, inspiring the next generation of the college's graduates.
Life as an MD
After completing your residency, what inspired you to pursue a fellowship in hospice and palliative medicine?
Trust me, I was the last one to think I'd end up in this field. Hospice and palliative are emotionally charged words that elicit a wide range of reactions from people. Knowing I wanted to serve children with complex medical conditions, I was exposed to these fields while at the college. I did not, however, think I would fall in love with it as a specialty.
Palliative and hospice care, although critical, had a bittersweet taste for me as my mother had recently died under hospice care. My perception was that it almost exclusively focused on end-of-life situations. On the contrary, learning that pediatric palliative medicine was a rich, evidence-based, diverse and holistic specialty that largely focused on quality of life blew my mind.
What do you find rewarding about being a doctor?
It has been an honor and a privilege to walk with patients and their families during some of the most challenging times in their lives. It also is surprisingly rewarding and uplifting to bear witness to mankind's indomitable spirit; I am frequently awestruck by the full spectrum of emotions woven throughout the human experience. There is remarkable compassion, depth, courage and authenticity brought about when things get real. Deeply inspired by those I work with, I yearn to continue to serve this remarkable population, which also encompasses facilitating health care worker and caregiver support, resources and wellness.
Advice for Future MDs
What lessons have you learned in your career? And is there any advice you can give to our current medical students?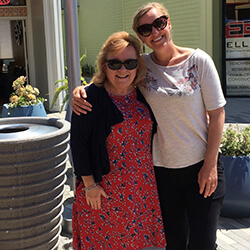 Life is messy! Do your best to figure out what makes you feel fulfilled and work hard toward that. But also know that regardless of your best laid plans, life is subject to change without notice, so stay flexible and make your happiness a priority. Find a few mentors who either do what you want to do or give great advice and at least understand you. Talk with them often. Also, laugh more and try to find ways to laugh when you can, even if it's silly. Hang in there, you got this; give yourself grace and surround yourself with good people.
What are some things you learned in medical school that have benefitted you the most in your career as a physician?
Spend time with your colleagues and build those relationships. Be nice to them and love on them; they will love on you, too. These are the people who will help carry you through this crazy profession's highs and lows, and you'll spend more time with those you train with than anyone else in your life! These are lifelong friendships, and you'd be surprised at how small the world is after you graduate.
What do you miss the most about the College of Medicine – Phoenix?
The people! It was such a blessing and an honor to train with the college. Other things I miss: Kelly Lynch hugs that warm your soul, the food at Phoenix Children's (it is the best in the country, trust me I've searched), monsoons and Arizona sunsets.
Topics
About the College
Founded in 2007, the University of Arizona College of Medicine – Phoenix inspires and trains exemplary physicians, scientists and leaders to optimize health and health care in Arizona and beyond. By cultivating collaborative research locally and globally, the college accelerates discovery in a number of critical areas — including cancer, stroke, traumatic brain injury and cardiovascular disease. Championed as a student-centric campus, the college has graduated 745 physicians, all of whom received exceptional training from nine clinical partners and more than 2,700 diverse faculty members. As the anchor to the Phoenix Bioscience Core, which is projected to have an economic impact of $3.1 billion by 2025, the college prides itself on engaging with the community, fostering education, inclusion, access and advocacy.