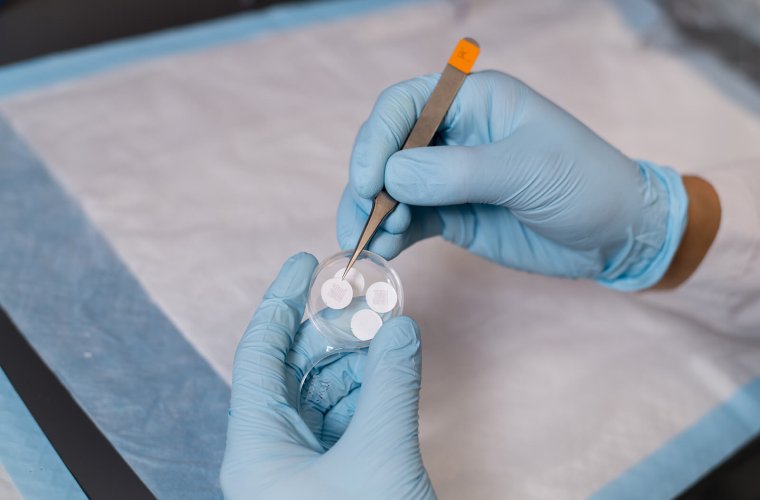 Center for Applied NanoBioscience and Medicine Hosts International Pharmacy Students to Assist with Research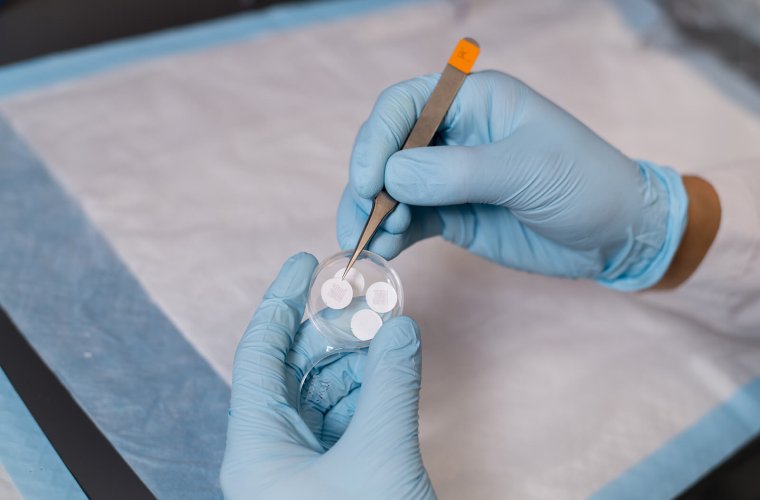 Program Offers Graduate Students Opportunity to Build Research Collaborations in the U.S.
Frederic Zenhausern, PhD, MBA, professor and director of the Center for Applied NanoBioscience and Medicine, is using his international connections to host pharmacy students from Switzerland in his Phoenix research lab.
The partnership between the School of Pharmaceutical Sciences at the University of Geneva in Switzerland (UNIGE) and the Center for Applied NanoBioscience and Medicine (ANBM) at the University of Arizona College of Medicine – Phoenix started three years ago, following Dr. Zenhausern's appointment as an adjunct professor at the Geneva university's School of Pharmacy.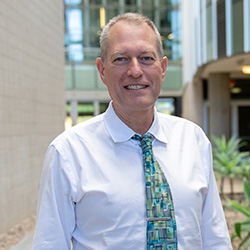 I personally had the journey of being from Switzerland and coming here to the United States. I made the transition, but what I learned as a student was that being exposed to different cultures and ways of doing things and having the opportunity to work with different groups of people is very valuable," he said.
The program is meant for master's degree candidates seeking a pharmaceutical degree and are interested in medical research.
"Typically, these are students with a very strong background in chemistry and pharmacy, but they don't have a lot of biology training," Dr. Zenhausern said, "so, by joining the center, they find value in our research that pertains to the interaction of drugs or treatments with a biology aspect."
Pharmacy students at the University of Geneva must complete 20-25 weeks of research as part of their master's degree program requirements. The program is coordinated by Muriel Cuendet, PhD, associate professor of Pharmacognosy at the University of Geneva, whose research focuses on identifying plant extracts and natural products with anti-cancer activity.
Dr. Zenhausern saw the research requirement as an opportunity to allow for international and interdisciplinary research collaboration. Each year, the program accepts one student from the University of Geneva. The master's candidate typically trains at the Phoenix lab from June to November.
Jerome Lacombe, PhD — assistant professor in the center, as well as in the Department of Basic Medical Sciences — participates in the scientific and experimental design of the projects and supervises the students in the laboratory. The Arizona team also performs joint research to explore potential natural products as radio-sensitizing drugs with the team at the University of Geneva, in partnership with Leslie Gunatilaka, PhD, professor at the University of Arizona's Natural Products Center.
A second research project with a world renowned analytical chemist, Jean-Luc Veuthey, PhD, professor and vice provost at the University of Geneva, led to the development of a super-critical fluid extraction system to prepare plant scaffolds for tissue engineering. As the first graduate student to participate in the exchange program, Laetitia Meli was involved in researching compounds in the same family as Withaferin A — a plant compound demonstrated as a potential anti-cancer drug.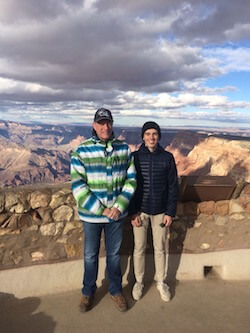 The second student, Titouane Cretignier, studied models in 3-D cell cultures, helping to build an organoid that could better mimic the microenvironment of a cellular assembly or tissue. Researchers could then see how the cells reacted to different drugs.
This year, Sophia Kardunsky helped build another platform that used a plant scaffold by removing all the cells from the plant by super-critical fluid extraction and then filling it with human cells. The student studied a skin model for the treatment of melanoma.
This project, Dr. Zenhausern said, is meant to reduce the need for animal models in pre-clinical research.
Dr. Zenhausern hopes to secure philanthropic funding from corporate donors, so that the center can accept more than one student a year and open the opportunity to PhD students. One possible avenue is working with pharmaceutical companies and other medical organizations, he said.
"The benefit for the college is international collaboration, plugging in a network of people that can do biomedical research that can add translational value," Zenhausern said.
About the College
Founded in 2007, the University of Arizona College of Medicine – Phoenix inspires and trains exemplary physicians, scientists and leaders to optimize health and health care in Arizona and beyond. By cultivating collaborative research locally and globally, the college accelerates discovery in a number of critical areas — including cancer, stroke, traumatic brain injury and cardiovascular disease. Championed as a student-centric campus, the college has graduated 745 physicians, all of whom received exceptional training from nine clinical partners and more than 2,700 diverse faculty members. As the anchor to the Phoenix Bioscience Core, which is projected to have an economic impact of $3.1 billion by 2025, the college prides itself on engaging with the community, fostering education, inclusion, access and advocacy.