College Hosts Forced Organ Harvesting Panel
Physician Group Raises Awareness About Ethics of Transplant Practices in China
The practice of forcibly taking organs from political prisoners in China as a means of punishment and to raise revenue for the government continues, researchers say, despite growing global outrage. The University of Arizona College of Medicine – Phoenix is hosting a panel of experts at 1:00 p.m. Friday, April 19, to discuss the issue and how it affects the medical community and patients in the U.S.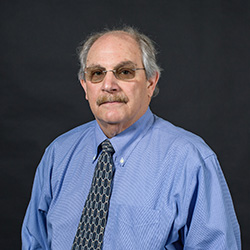 David Beyda, MD, chairman of the UA College's Department of Bioethics and Medical Humanism and director of the Global Health Program, will moderate the discussion with:
David Matas, an international human rights lawyer who has investigated organ harvesting in China, and co-author of "State Organs-Transplant Abuse in China" and "Bloody Harvest."
Winston Hewitt Jr., MD, consultant, Division of Transplant Surgery, and assistant professor of surgery for the Mayo Clinic in Phoenix. Dr. Hewitt also is co-chair of the Standards in Organ Transplantation Committee for the American Society of Transplant Surgeons.
G. Weldon Gilcrease, MD, director and assistant professor of oncology at the University of Utah School of Medicine and a Huntsman Cancer Institute investigator. He serves as deputy director of the non-profit organization, Doctors Against Forced Organ Harvesting (DAFOH).
Torsten Trey, MD, PhD, executive director, DAFOH. He is author of "Cold Genocide – Falon Gong in China."
The discussion will be at the Virginia G. Piper Auditorium, 600 E. Van Buren St., Phoenix.
Dr. Beyda said the event is meant to heighten awareness about the atrocities occurring in China regarding organ transplantation, and to provide a forum for discussion about ethics in medicine.
"We hope to make individuals who are considering going overseas for an organ transplant to be aware of the risks they are taking, and to be mindful of what happens to those from whom the organ is being taken from," he said.
Dr. Beyda said the goal is to create an awareness about the issue among students who attend the UA College of Medicine – Phoenix, local physicians and the public.
He encourages community members to attend, so they can draw their own conclusions about forced organ harvesting and subsequently might become empowered to do something about it.
Dr. Gilcrease characterized the practice of forced organ harvesting as systematic. "It is carried out at the government level," he said, adding that, due to ignorance, American physicians and the public are at risk of complicity. American medical institutions train Chinese surgeons in transplant medicine who then return home and participate in unethical organ procurement and transplant practices, he said. Meanwhile, he said, American citizens travel to China to buy organs obtained "through acts of genocide."
DAFOH has appealed to the United Nations, as well as Congress to condemn the practice of forced organ harvesting. House Resolution 343, passed in June 2016, called for an end to forced organ harvesting in China. The resolution expressed concern about "persistent and credible reports of systematic, state-sanctioned organ harvesting from non-consenting prisoners of conscience in the People's Republic of China, including from large numbers of Falun Gong practitioners and members of other religious and ethnic minority groups."
At the 2018 Interim Meeting of the American Medical Association in November, Dr. Trey told members that the world saw medical abuse during the Holocaust, "but it has never seen a genocide in which organs were systematically harvested and used for a profitable transplant business."
The Medical Society of the District of Columbia submitted a resolution to the AMA to establish global leadership in ethics. "The U.S. Congress passed House Resolution 343 calling for an end to forced organ harvesting in China, and the medical profession should do no less to stop this transplant abuse," Dr. Trey said.
A core principle of transplant medicine ethics is that organs should be obtained only from freely consenting individuals. Physicians affiliated with DAFOH have evidence that doctors in China's prisons remove organs from inmates involuntarily, and primarily on prisoners of conscience arrested for following Falun Gong, a spiritual movement.
The DAFOH was nominated for the 2016 Nobel Peace Prize for its efforts to raise awareness about forced organ harvesting in China and other parts of the world.
The discussion will begin at 1:00 p.m. in the Virginia G. Piper Auditorium, 600 E. Van Buren St., at the University of Arizona College of Medicine – Phoenix. The campus is located at 7th and Van Buren Streets in downtown Phoenix. A reception will follow the discussion.
About the College
Founded in 2007, the University of Arizona College of Medicine – Phoenix inspires and trains exemplary physicians, scientists and leaders to optimize health and health care in Arizona and beyond. By cultivating collaborative research locally and globally, the college accelerates discovery in a number of critical areas — including cancer, stroke, traumatic brain injury and cardiovascular disease. Championed as a student-centric campus, the college has graduated 745 physicians, all of whom received exceptional training from nine clinical partners and more than 2,700 diverse faculty members. As the anchor to the Phoenix Bioscience Core, which is projected to have an economic impact of $3.1 billion by 2025, the college prides itself on engaging with the community, fostering education, inclusion, access and advocacy.