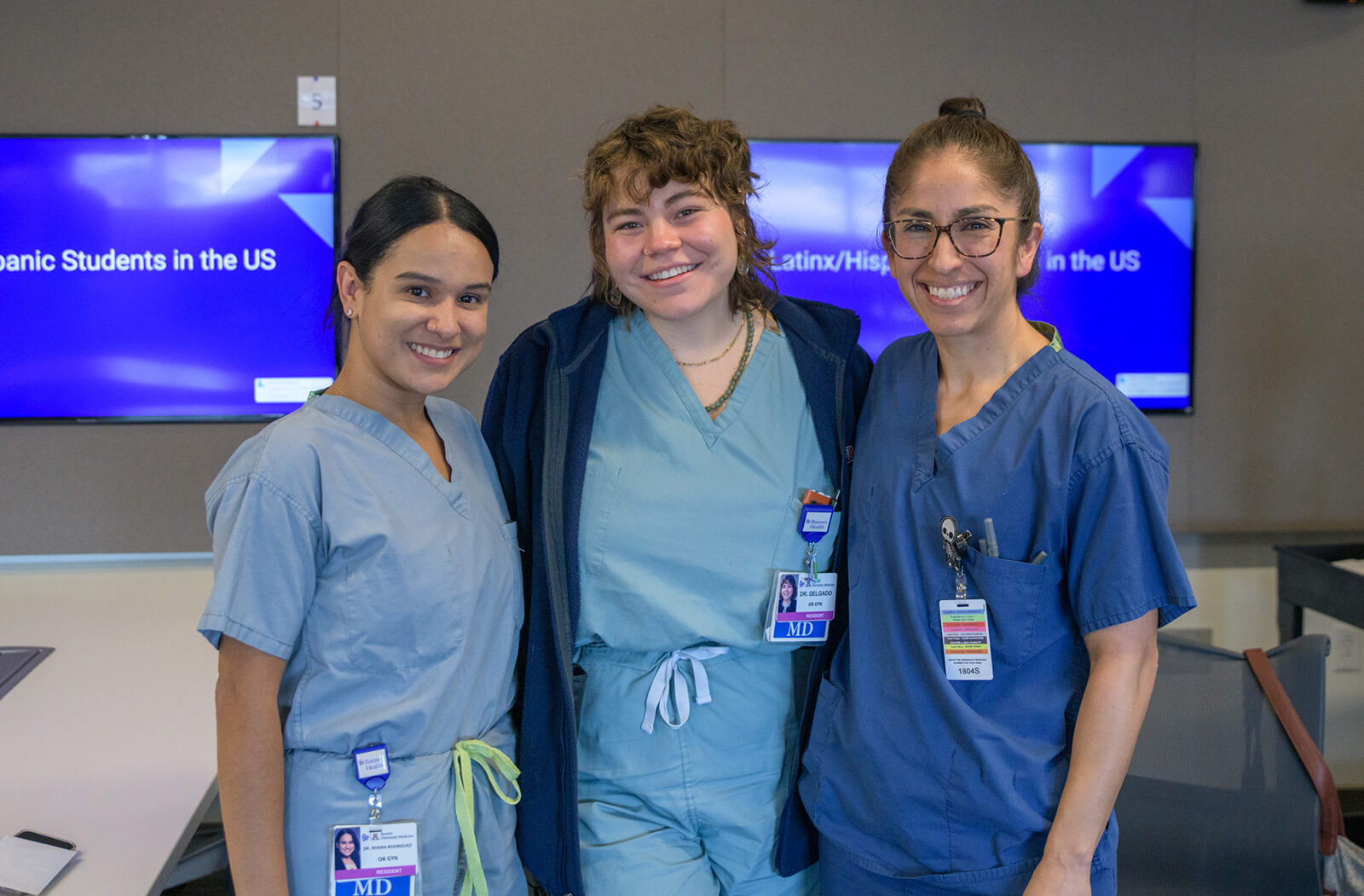 College Hosts Latinx Physician Panel for Hispanic Heritage Month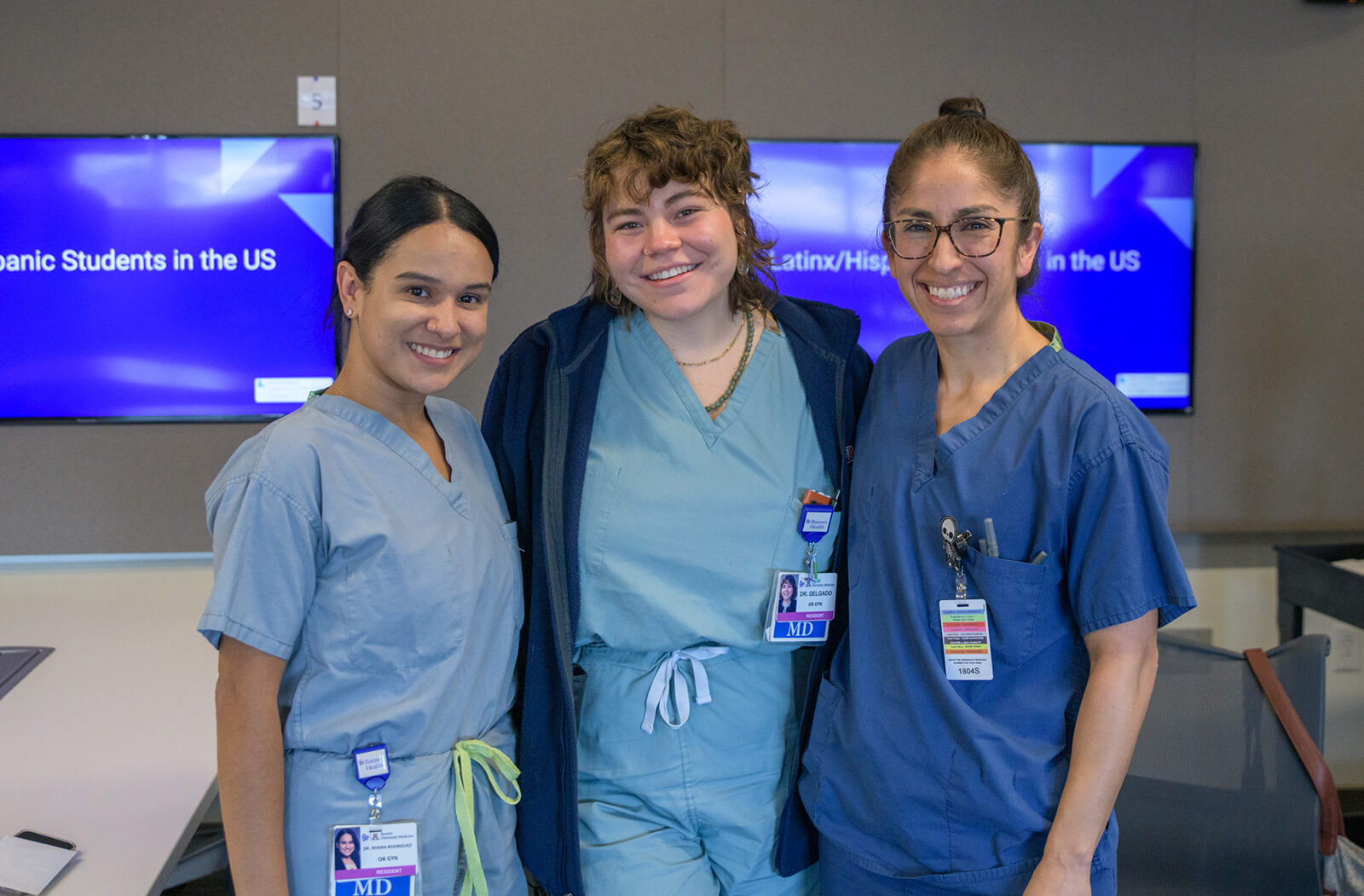 Panelists described their experience working as Latinx medical professionals
The Latino Medical Student Association (LMSA) chapter at the University of Arizona College of Medicine – Phoenix hosted a Latinx physician panel in celebration of Hispanic Heritage Month.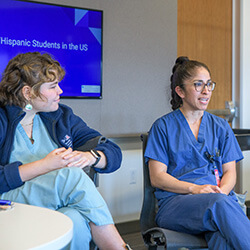 The panelists discussed difficulties that Latinx members face in medicine, both as a patient and as a physician. The physicians also answered questions discussing their personal journey through medicine and experiences being Latinx.
Paulo G. Peña, one of the co-presidents for LMSA, said the panel event was a way for Latinx physicians to meet with current Latinx students.
"We are at a time of transition where the physician population is becoming increasingly diverse," Peña said. "Unfortunately, underrepresented students seldom have mentors to rely on that can relate to their cultural background and experiences."
Among the panelists was Melissa Esparza, MD, who serves as a pediatric orthopedic surgeon at Phoenix Children's and as an assistant professor at the college. She was involved with LMSA when she was in medical school, as well.
"The friendships I made, mentors I found and community that the group created played a big role in helping me succeed as a medical student and into residency," Dr. Esparza said. "I am always happy to pay it forward and want to continue to contribute to making these opportunities and resources available to current students."
The other two physicians at the panel were Marisa Delgado, MD, and Tatiahna Rivera-Rodriguez, MD, MS, who are both currently OB/GYN resident physicians with the college.
Dr. Delgado spoke to the students about the importance of not being afraid to express your identity when it comes to applying for programs.
"As a queer Latina person from the south, I was loud about that in my application," Dr. Delgado said. "I didn't want to go anywhere that did not celebrate those aspects of myself."
When discussing working with undocumented patients, Dr. Rivera-Rodriguez mentioned the ways she will work with them after learning their documentation status.
"Through the power of Google or the power of a social worker, I will write resources down on where they can get treatment," Dr. Rivera-Rodriguez said. "Being in the field now allows us to be an advocate every single day at work."
Orlando Acuna, a first-year medical student at the college and the Vice President of LMSA's leadership team, said this event's intention was to further bring awareness of challenges Latinx individuals face in this country.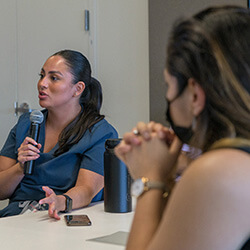 "As part of Hispanic Heritage Month, the goal was to not only raise awareness of the health disparities that exist within the Latinx community, but to expose future physicians to the experiences of distinct Latinx physicians and their journeys," Acuna said. "We also wanted to share data on the proportion of Latinx students in our education system."
At the start of the event, Marvin Hernandez, a first-year medical student at the college, gave a short presentation that he and Orlando Acuna created; the presentation showcased the statistics and barriers of Latinx and Hispanic students.
"Being a first-generation American-Guatemalan, I was able to relate to the different types of barriers that were discussed — most notably, for me, the lack of guidance during my academic career," Hernandez said. "It was challenging to navigate through the college and medical school entry process without guidance from mentors and counselors."
About the College
Founded in 2007, the University of Arizona College of Medicine – Phoenix inspires and trains exemplary physicians, scientists and leaders to optimize health and health care in Arizona and beyond. By cultivating collaborative research locally and globally, the college accelerates discovery in a number of critical areas — including cancer, stroke, traumatic brain injury and cardiovascular disease. Championed as a student-centric campus, the college has graduated more than 800 physicians, all of whom received exceptional training from nine clinical partners and more than 2,700 diverse faculty members. As the anchor to the Phoenix Bioscience Core, which is projected to have an economic impact of $3.1 billion by 2025, the college prides itself on engaging with the community, fostering education, inclusion, access and advocacy.