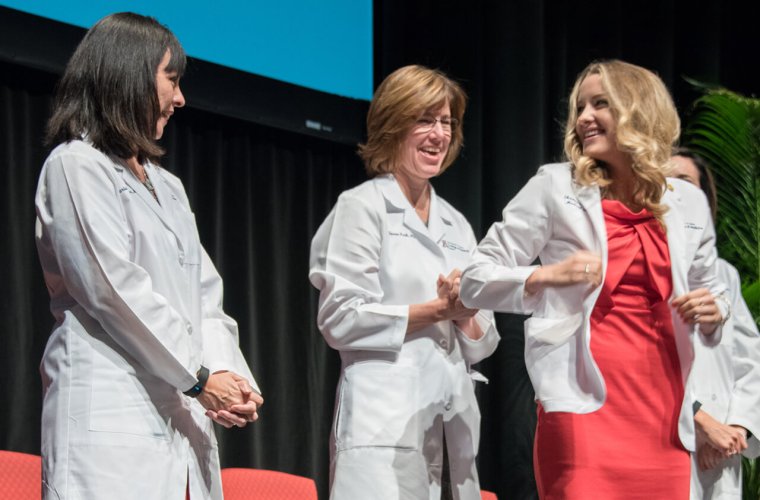 Early Graduation Allows Medical Student to Help Staff Coronavirus Hotline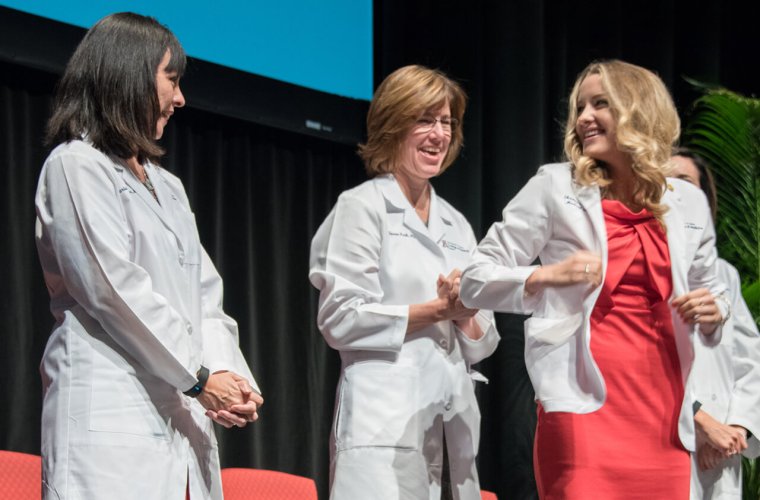 Shannon Wheeler Wants to Help Community deal With Pandemic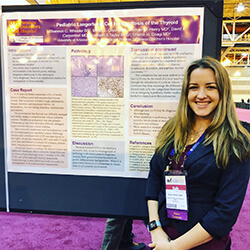 Shannon Wheeler has wanted to be a doctor for as long as she can remember. She was to graduate from the University of Arizona College of Medicine – Phoenix on May 11, but has been approved to receive her doctor of medicine degree a month early to help staff a statewide COVID-19 hotline that answers providers' and the public's questions about the coronavirus.
"I've been anticipating my graduation from medical school for most of my life and expected it to be an emotional experience," said Wheeler, who graduated a month early on April 13. "I never would have guessed that moment would occur during a pandemic and the breadth of emotions I would be feeling. Mostly though, I feel honored to even have this opportunity and am excited to do what I can to help my community."
Wheeler will answer COVID-19 hotline calls until June, when she will move to Omaha, Neb., to begin her five-year residency training in otolaryngology (head and neck surgery) at the University of Nebraska Medical Center.
She said it has been difficult to watch the pandemic unfold from the sidelines, so when the opportunity to graduate early arose, she saw it as a chance to provide "much needed help to my future colleagues and the community that has supported me so much throughout my medical training."
When Wheeler expressed a desire to join the front lines, her family was concerned that she might not have adequate protection.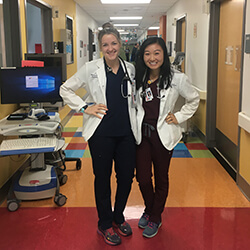 "The ability to help with the COVID-19 hotline brought them a temporary sense of relief," Wheeler said. "It is a bit bittersweet because they are proud of how much work I've put in to pursue my dream career, but anxious about the circumstances surrounding how I'm finally entering it."
Wheeler grew up in Tempe, graduated from Corona del Sol High School and Barrett, the Honors College at Arizona State University. She said her experience at the College of Medicine – Phoenix opened her eyes to the ways she could serve underrepresented populations, instilling in her a "strong desire to help the community."
About the College
Founded in 2007, the University of Arizona College of Medicine – Phoenix inspires and trains exemplary physicians, scientists and leaders to optimize health and health care in Arizona and beyond. By cultivating collaborative research locally and globally, the college accelerates discovery in a number of critical areas — including cancer, stroke, traumatic brain injury and cardiovascular disease. Championed as a student-centric campus, the college has graduated 669 physicians, all of whom received exceptional training from nine clinical partners and more than 2,600 diverse faculty members. As the anchor to the Phoenix Bioscience Core, which is projected to have an economic impact of $3.1 billion by 2025, the college prides itself on engaging with the community, fostering education, inclusion, access and advocacy.