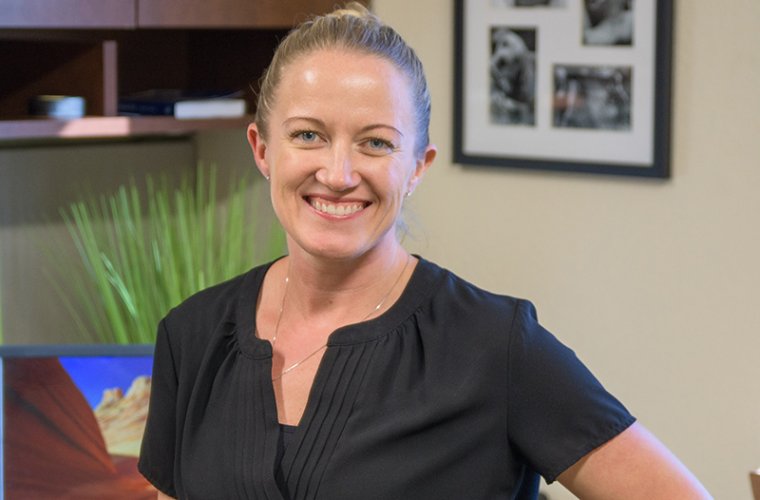 Faculty Profile: Alena S. Petty, DO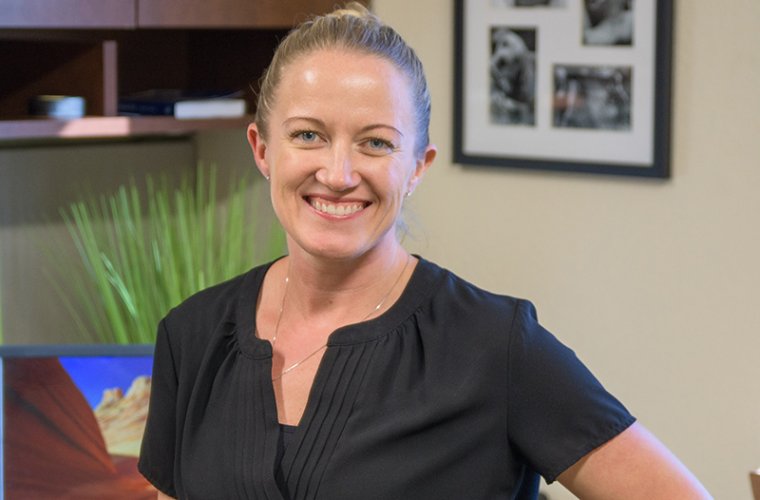 Dr. Petty is a Clinical Assistant Professor of Psychiatry at the University of Arizona College of Medicine – Phoenix Psychiatry Residency Program
Alena S. Petty, DO, is a clinical assistant professor at the University of Arizona College of Medicine – Phoenix and a Psychiatrist at Banner – University Medical Center Phoenix.
But she didn't always want to be a doctor. Dr. Petty started college studying chemistry and was working toward a PhD. Although she enjoyed chemistry, she felt like she wasn't working with people as much as she wanted to.
"I really wanted to help people and work in science, so I thought I might as well go to medical school."
After moving from Pennsylvania to Arizona to start medical school at Midwestern University in 2010, Dr. Petty still didn't have an exact idea of what specialty to pursue.
"When I started training, I would say that if I had to choose now, I'd choose pediatrics; but I really had no idea."
Her career path became clearer when a family member relapsed into alcohol addiction after a serious injury.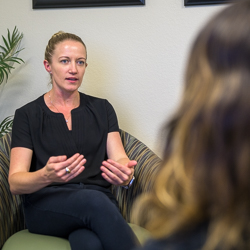 "That was eye-opening to me in terms of viewing addiction more as a disease than a choice. And that prompted me to go into addiction medicine," she said. "I started looking into it and saw that most people enter that through psychiatry."
In her rotations, she found that psychiatry patients fascinated her the most. She believed they were misunderstood and felt an obligation to help them.
Dr. Petty received her Doctor of Osteopathic Medicine from the Arizona College of Osteopathic Medicine, Midwestern University-Glendale in 2010. She completed her residency in psychiatry at Banner Good Samaritan Medical Center (now Banner – University Medical Center Phoenix).
To her, the most rewarding part of working with medical students is their eagerness to learn.
"When residents and students seem genuinely interested in learning more about psychiatry, it's cool. I love being able to help students learn more about a field that not many people have exposure to."
Her advice to future medical students would be to keep an open mind throughout medical school and especially during third-year rotations, which expose them to different specialties. "Reflect on your experience and think about what you enjoy and why," she said.
"Choosing a specialty for residency is a big deal," Dr. Petty said. "Follow your passion and choose a specialty for the right reasons."
Topics
About the College
Founded in 2007, the University of Arizona College of Medicine – Phoenix inspires and trains exemplary physicians, scientists and leaders to optimize health and health care in Arizona and beyond. By cultivating collaborative research locally and globally, the college accelerates discovery in a number of critical areas — including cancer, stroke, traumatic brain injury and cardiovascular disease. Championed as a student-centric campus, the college has graduated 669 physicians, all of whom received exceptional training from nine clinical partners and more than 2,600 diverse faculty members. As the anchor to the Phoenix Bioscience Core, which is projected to have an economic impact of $3.1 billion by 2025, the college prides itself on engaging with the community, fostering education, inclusion, access and advocacy.