First-of-its-kind Clerkship Allows Medical Students to Train with Rural Physicians in Payson
Unique Partnership between the UArizona College of Medicine – Phoenix and MHA Foundation Addresses Rural Physician Shortage
In an innovative approach to attract physicians to rural areas, the University of Arizona College of Medicine – Phoenix has partnered with the non-profit Mogollon Health Alliance Foundation to allow students to spend most of their third-year clerkship training under the mentorship of rural physicians in Payson.
The first three medical students will begin training in April at Payson Christian Clinic, where they will be assigned about 40 patients they will follow throughout their clerkship year. The clinic is a safety net serving those without health insurance.
The state's physician shortage is most acute in rural areas, where more than one-quarter of primary care physicians plan to retire in the next five years. The clerkship is designed to provide clinical experience to medical students interested in rural health.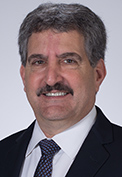 "This is an outstanding opportunity for our students to learn the rewards of practicing in a rural setting," said Steve Lieberman, MD, senior associate dean of Academic Affairs. "It's an important part of the solution to the shortage of physicians in rural communities."
The 2019 Arizona Primary Care Physician Workforce Report showed that rural Arizona has 10.3 providers per 100,000. Typically, a primary care doctor should have 1,500 to 2,000 patients in their care. In rural areas of the state, there are 9,872 people per one primary care provider.
Dr. Lieberman said the Payson community has shown "great dedication to community health and have been terrific partners in creating a welcoming and stimulating environment for our students."
Producing an acceptable core curriculum and getting the educational establishment to buy into such a radical change was a daunting task, said MHA Foundation president Kenny Evans.
"Creating this blended model that encompasses the best of the UArizona College of Medicine – Phoenix with some of the best rural physicians in Arizona is critical to the success of this first-of-its-kind in Arizona endeavor," he said.
In addition to paving the way for the medical training, the foundation is building container residences for the students, providing ultra-modern housing for them in Payson. The non-profit also has leased a building for classrooms and a library.
The longitudinal integrated clerkship has been approved by the Liaison Committee on Medical Education, the accrediting body for the Association of American Medical Colleges.
The new curriculum will allow third-year students pursuing a Rural Health Certificate of Distinction to spend their first seven weeks in Phoenix completing rotations in in-patient internal medicine and pediatrics. The remainder of the year will be at the Payson clinic, where they will spend time on family medicine, emergency and obstetrics/gynecology. Students' training in psychiatry and neurology, normally completed during the third year, will be completed in the fourth year.
Jonathan Cartsonis, MD, director of the college's Rural Health Professions Program and an associate professor of Family Community and Preventive Medicine, said the structure of the program provides a unique opportunity for students to witness first-hand the full cycle of health care — from seeing a patient in a primary care environment to referring to a specialist to scrubbing in for a surgery to follow-up care.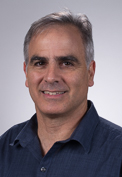 "In the longitudinal integrated clerkship, students will spend an extended period of time in one setting, building relations with their clinical faculty, mentors, patients and the community," he said.
In a traditional third year of medical school, students complete each rotation in a different setting such as a hospital, clinic or family practice, usually in the Phoenix area.
"Under this new model, they build the relationships they don't forget and they come back," he said. "In a state where there are huge rural areas, that's really important."
He said the strength of the program is that it is getting back to a traditional way of teaching: emphasizing relationships between a medical student and their physician teacher/mentor, the student and their patient and between the student and their community.
"It's also a unique opportunity for patients to have a health advocate," Dr. Cartsonis said. "I think that's been missing in medical education."
A similar successful training program in Minnesota showed that medical students who learned in a rural setting were likely to return to that rural community.
"This is a true partnership between the college and a rural community," Dr. Cartsonis said, adding that the Payson community, local physicians, MHA Foundation and Banner Payson hospital were involved in developing the new curriculum. Alan Michels, MD, and Judith Hunt, MD, both Payson physicians, have been key to developing the clerkship.
Dr. Cartsonis said the MHA Foundation was a willing partner in the program.
"There is buy-in everywhere you look," he said. "It's the kind of model I'd like to repeat in other communities across the state. I'd like us to engage with local stakeholders to meet the dire needs for physicians in Arizona."
About the College
Founded in 2007, the University of Arizona College of Medicine – Phoenix inspires and trains exemplary physicians, scientists and leaders to optimize health and health care in Arizona and beyond. By cultivating collaborative research locally and globally, the college accelerates discovery in a number of critical areas — including cancer, stroke, traumatic brain injury and cardiovascular disease. Championed as a student-centric campus, the college has graduated 593 physicians, all of whom received exceptional training from nine clinical partners and more than 2,400 diverse faculty members. As the anchor to the Phoenix Biomedical Campus, which is projected to have an economic impact of $3.1 billion by 2025, the college prides itself on engaging with the community, fostering education, inclusion, access and advocacy.