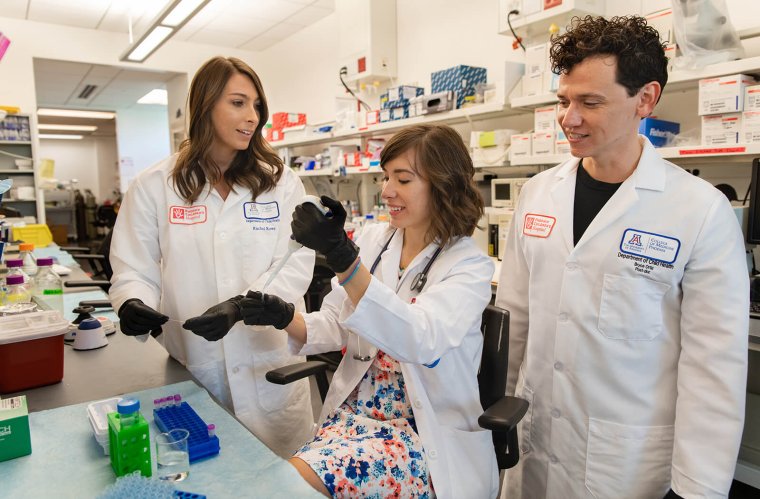 First State-Wide Study Reveals Pediatric TBI Patients at Greater Risk of Endocrine Disorder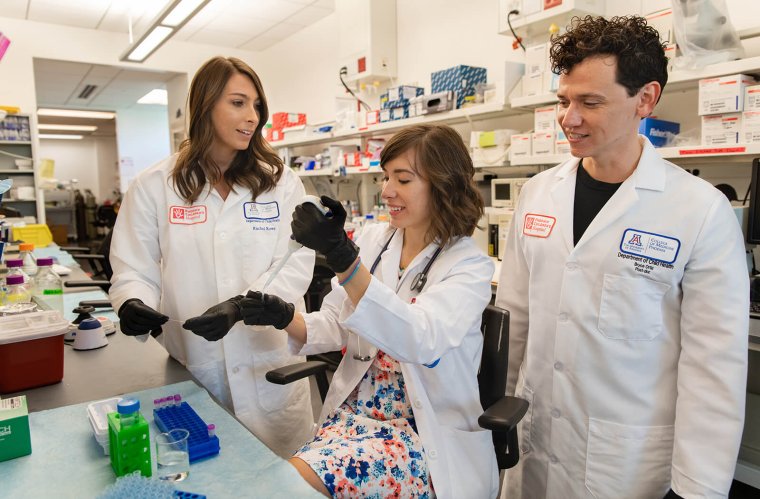 Study Led by Translational Neurotrauma Research Program Analyzes the Risk of Developing a Hypothalamic-Pituitary Disorder After a Pediatric TBI
A new study revealed the potential impact of pediatric traumatic brain injury (TBI) on the endocrine system that regulates hormones. This is the first state-wide study that showed pediatric patients with TBIs are at a higher risk of being diagnosed with a central endocrinopathy — endocrine and hormone disorder — than the general public.
TBIs usually result from a violent blow or jolt to the head or body. In children, TBIs account for more than 812,000 emergency department visits every year and are a leading cause of childhood mortality and morbidity in the U.S.
The Translational Neurotrauma Research Program at Barrow Neurological Institute at Phoenix Children's Hospital and the University of Arizona College of Medicine – Phoenix published a peer-reviewed manuscript that analyzed the risk of developing a hypothalamic-pituitary disorder after a TBI in the pediatric population. The study was led by J. Bryce Ortiz, PhD, a postdoctoral researcher at the College of Medicine – Phoenix, and Alona Sukhina, MD, a pediatrics resident at Phoenix Children's Hospital. It was published January 22, 2020, in Frontiers in Neurology.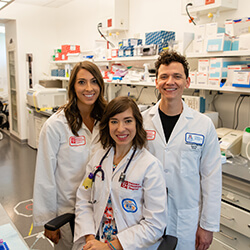 "Our hormones are regulated, in part, in our brains, and a TBI can potentially cause damage to those areas," said Jonathan Lifshitz, PhD, co-author of the study and director of the Translational Neurotrauma Research Program. "Damage to these brain regions can disturb critical developmental periods in children. As children grow from babies to toddlers, to adolescents and finally to adults, they rely on complex relationships among their hormones to regulate their bodies growth and metabolism. Most notably, hormones govern growth and pubertal development."
Those who survive pediatric TBIs show high incidence of health issues. In particular, TBIs have shown to disrupt the endocrine system in adults, however, this had not been well documented in pediatrics.
The published study analyzed the State of Arizona health records for children, supported by the Arizona Health Care Cost Containment System (AHCCCS; Arizona Medicaid), who suffered a TBI and were later diagnosed with an endocrine disorder not previously reported. Over a five-year period, 498 children were identified, where the range of time between TBI and endocrine disorder was days to years.
Their findings revealed pediatric AHCCCS patients with a central endocrine diagnosis had a 3.2-fold higher odds of a history of a TBI diagnosis than those without an endocrine diagnosis. Furthermore, female subjects were more likely to present with a central endocrine diagnosis after a TBI diagnosis compared to male subjects. Research showed that for every 151 children diagnosed with a TBI, at least one would develop a hypothalamic-pituitary disorder.
"Considering the precious little time for childhood development, a delay in recognizing endocrine dysfunction can leave individuals with a lifetime of additional health care issues and costs," Dr. Lifshitz said. "Further, the endocrine disorders are easily treatable by endocrinologists."
He added that when a TBI affects the endocrine system and associated hormone regulation, the downstream effects can include dysregulation of blood sugar, body weight or blood pressure, preventing them from fully concentrating and learning in school, reaching their potential height and even delaying puberty.
The authors of the study recommend that doctors, nurses and all practitioners should screen children with TBI for endocrine disorders within six months of the injury, as it may affect many aspects of their life. Additionally, parents, grandparents and loved ones should be aware that TBI can not only affect a child's concentration and mood, but also can affect the hormone system of the body, and call attention to these changes when bringing them to the doctor.
About the College
Founded in 2007, the University of Arizona College of Medicine – Phoenix inspires and trains exemplary physicians, scientists and leaders to optimize health and health care in Arizona and beyond. By cultivating collaborative research locally and globally, the college accelerates discovery in a number of critical areas — including cancer, stroke, traumatic brain injury and cardiovascular disease. Championed as a student-centric campus, the college has graduated 669 physicians, all of whom received exceptional training from nine clinical partners and more than 2,600 diverse faculty members. As the anchor to the Phoenix Bioscience Core, which is projected to have an economic impact of $3.1 billion by 2025, the college prides itself on engaging with the community, fostering education, inclusion, access and advocacy.