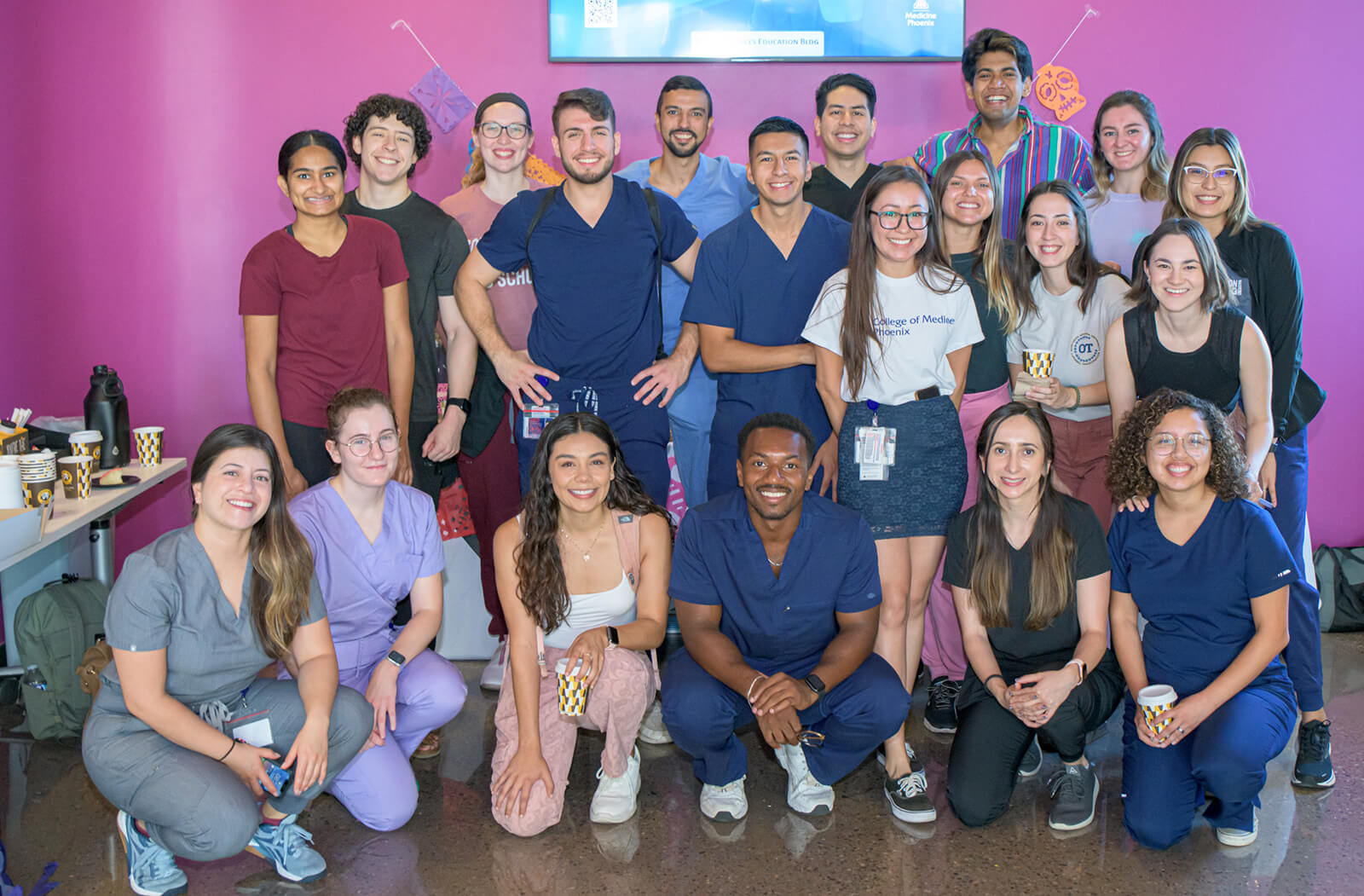 Fond Remembrance of Those We've Lost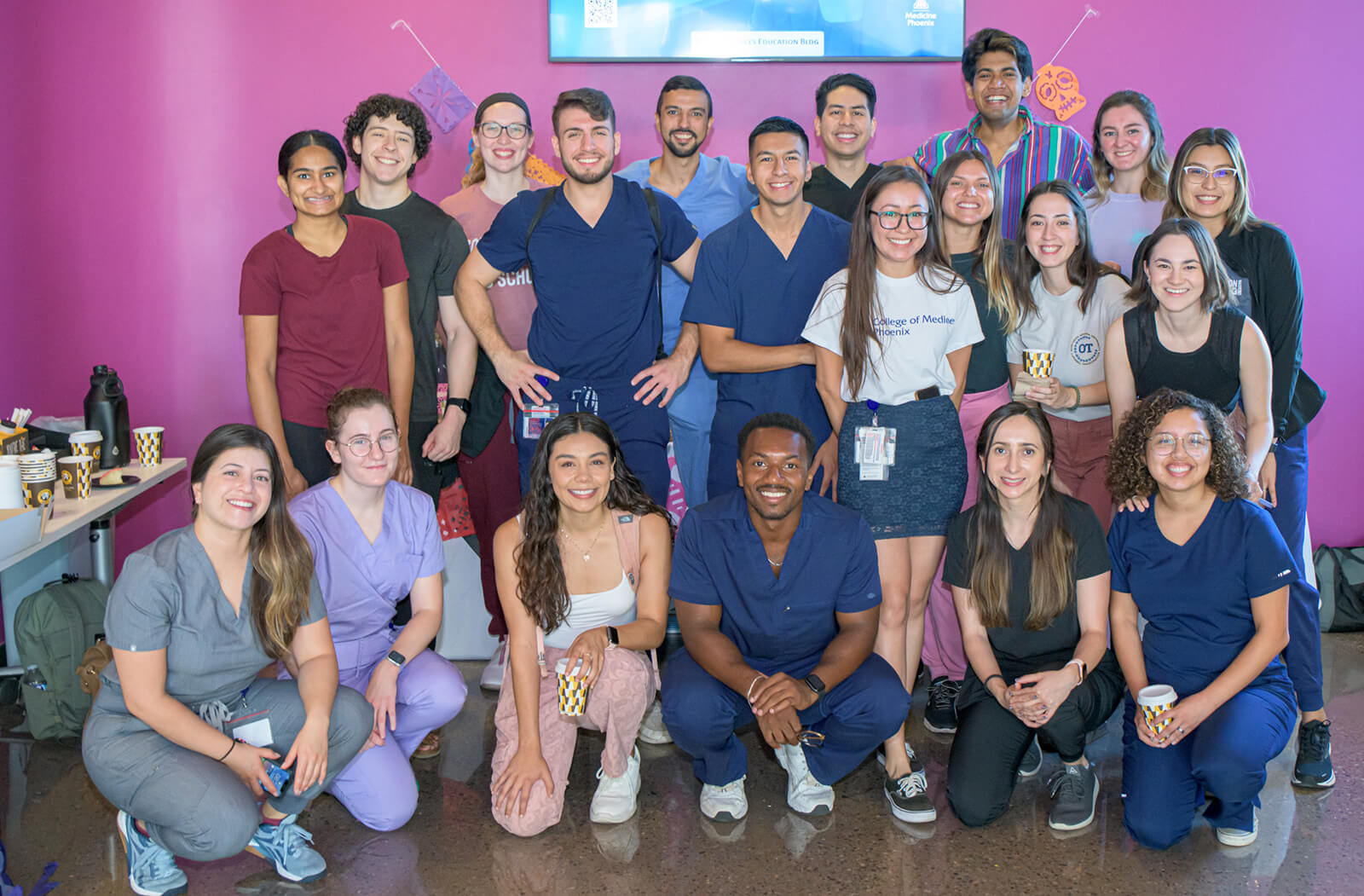 Students of LMSA honor deceased loved ones with Día de los Muertos ofrenda
A beautiful ofrenda adorned with mementos and photos of loved ones who have died honors their memory in celebration of Día de los Muertos. The Latino Medical Student Association (LMSA) at the University of Arizona College of Medicine – Phoenix created the ofrenda as part of Hispanic Heritage Month, marking the second year for the tradition on campus.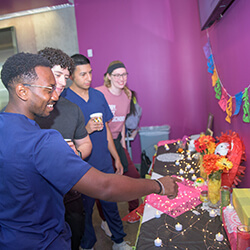 "Although it is an event associated with death, it's not meant for mourning," said Orlando Acuna, a first-year medical student at the college and the vice president of LMSA's leadership team. "Seeing this ofrenda become a tradition on our campus is truly heartwarming because it feels like I have my loved ones watching over me as I continue to further my career," Acuna said . The ofrenda's purpose is to celebrate the lives of loved ones who have passed away — and the impact they made.
The annual and traditionally Mexican Día de los Muertos takes place on November 1 and 2; those who celebrate the holiday create home altars to remember the dead and make traditional dishes. LMSA hosted a gathering to unveil the ofrenda October 11, providing pan dulce and coffee to those in attendance.
Emrie Tomaiko-Clark, a first-year medical student at the college, used the opportunity to honor her grandparents.
"I was very close with my grandmother, who passed in the last year. It was difficult for me, and I still miss her terribly," Tomaiko-Clark said. "However, rather than grieve her death, I wanted to celebrate her life, which is what I understand to be the point of Dia de Muertos."
Tomaiko-Clark placed a photo of her grandparents on the table. She said she enjoyed participating in the ofrenda, stating that she liked the idea of having her relatives at the school watching over her.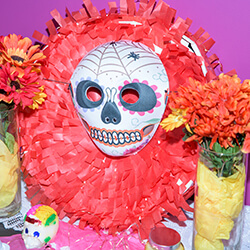 "Not only did I get to honor my grandparents, but I also got to share stories about my grandparents with the students and staff who attended the event," Tomaiko-Clark said. "It warmed my heart to remember the happy memories with my grandparents."
All students, faculty and staff across campus are invited to place photos of their loved ones on the ofrenda, which is located on the fifth floor of the Health Sciences Education Building. The ofrenda will be displayed until November 15.
Gillian Reynoso, a second-year medical student at the college and one of the co-presidents of LMSA's leadership team, explained the importance of the ofrenda being established as a campus tradition.
"Learning about different backgrounds increases our cultural competency as future physicians," Reynoso said. "I believe that participating in these cultural traditions helps people of any background feel welcome."
About the College
Founded in 2007, the University of Arizona College of Medicine – Phoenix inspires and trains exemplary physicians, scientists and leaders to optimize health and health care in Arizona and beyond. By cultivating collaborative research locally and globally, the college accelerates discovery in a number of critical areas — including cancer, stroke, traumatic brain injury and cardiovascular disease. Championed as a student-centric campus, the college has graduated more than 800 physicians, all of whom received exceptional training from nine clinical partners and more than 2,700 diverse faculty members. As the anchor to the Phoenix Bioscience Core, which is projected to have an economic impact of $3.1 billion by 2025, the college prides itself on engaging with the community, fostering education, inclusion, access and advocacy.