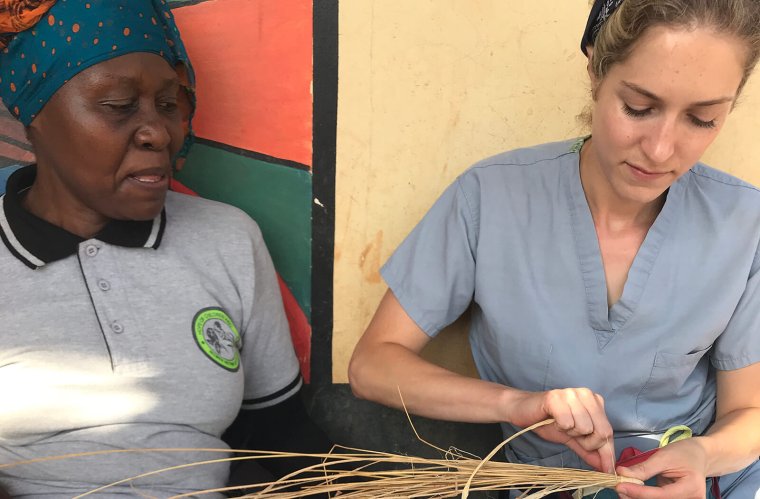 Future Family Medicine Physician Eager to Help With Coronavirus Response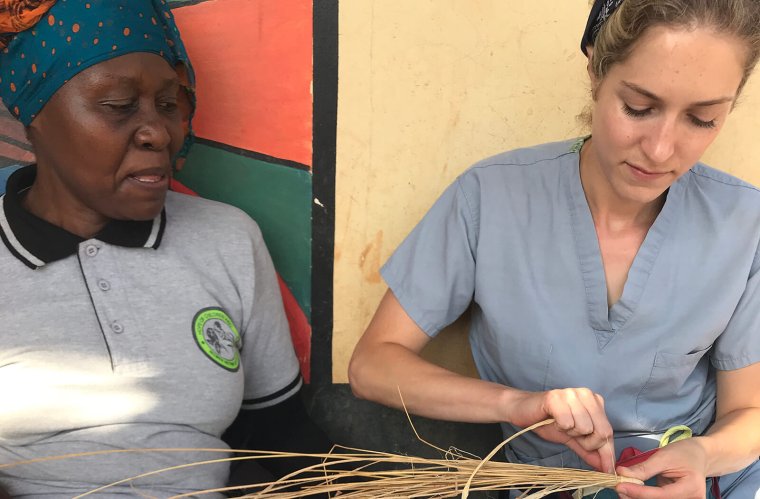 Early Graduate will Help Staff Statewide Hotline
Megan Kelly is anxious to continue her medical training in June with the University of Arizona College of Medicine – Phoenix Family Medicine Residency program.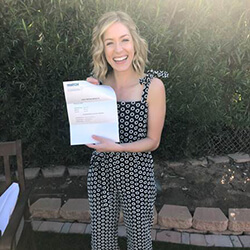 But given the coronavirus pandemic, she applied for early graduation, so she could immediately help on the front lines.
"Right now our Arizona hospital systems have not stated that they need our immediate help, but as we have seen over the past few weeks, things are constantly evolving," Kelly said. "In the meantime, I wanted to help with other initiatives in the community that don't necessarily involve direct patient care, but are still efforts to help with the COVID-19 response."
She began volunteering April 13 with the statewide COVID-19 hotline, where she answers calls from the community that address health concerns and coronavirus-related symptoms.
Kelly, who grew up in Phoenix and graduated from Notre Dame Preparatory High School, said her family supports her decision to forego commencement with the rest of the Class of 2020. "They understand the oath that we take to be a physician and the call to serve, especially during this time of immense need." 
She said that starting her residency training during a global pandemic involves many unknowns, but she is ready to get to work.
Kelly credited the College of Medicine – Phoenix with recognizing some students' requests to begin serving immediately.
"They listened to our needs and were instrumental in recognizing that our community may need additional members of the work force in the coming weeks," she said. 
About the College
Founded in 2007, the University of Arizona College of Medicine – Phoenix inspires and trains exemplary physicians, scientists and leaders to optimize health and health care in Arizona and beyond. By cultivating collaborative research locally and globally, the college accelerates discovery in a number of critical areas — including cancer, stroke, traumatic brain injury and cardiovascular disease. Championed as a student-centric campus, the college has graduated 669 physicians, all of whom received exceptional training from nine clinical partners and more than 2,600 diverse faculty members. As the anchor to the Phoenix Bioscience Core, which is projected to have an economic impact of $3.1 billion by 2025, the college prides itself on engaging with the community, fostering education, inclusion, access and advocacy.