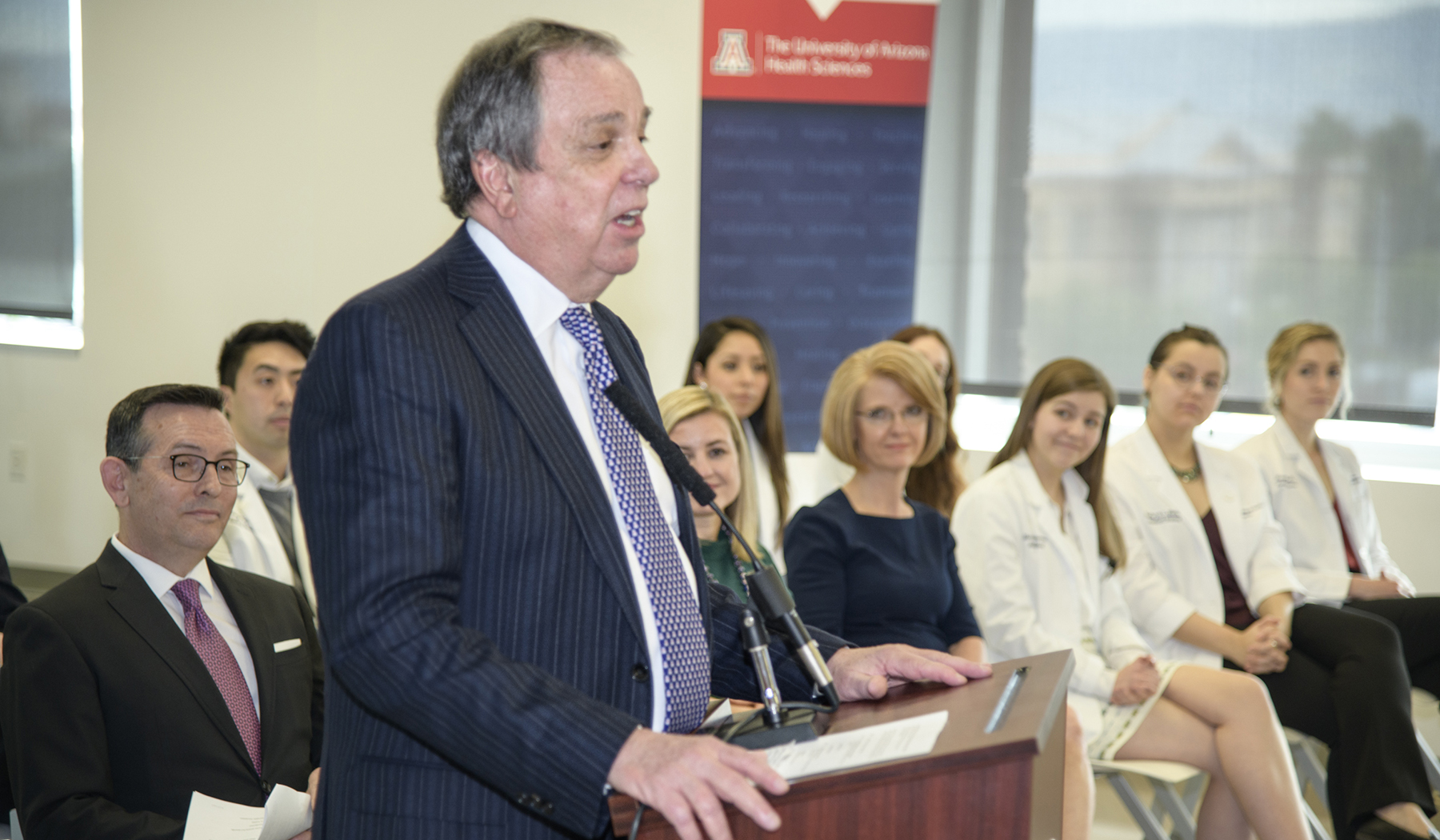 Future Primary Care Physicians Grateful for Full-Tuition Scholarship, Excited to Serve their Communities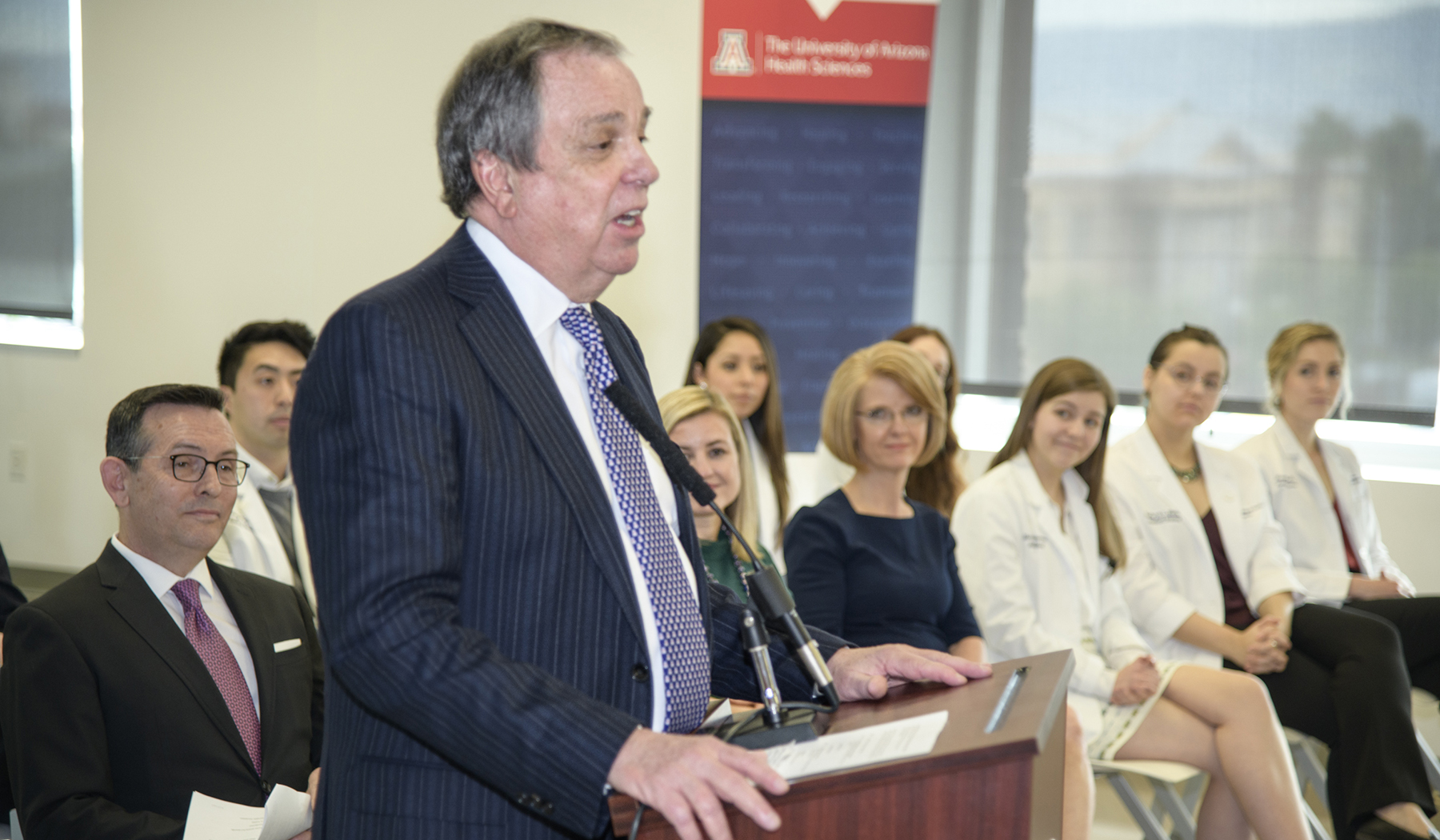 Sixteen Incoming First-Year Students are Among the 33 New PCP Scholarship Recipients This Academic Year at the UArizona Colleges of Medicine in Tucson and Phoenix – and Both Schools Still Have Scholarships Available
Earlier this year, the University of Arizona Health Sciences partnered with the State of Arizona to launch the UArizona Primary Care Physician Scholarship Program, which addresses two critical issues in health care: Arizona's shortage of primary care physicians and the rising amount of debt for medical students.
The program launched in January with 29 inaugural recipients, including several who were in their last year of medical school. The recently-awarded second group of scholarship recipients includes incoming first-year students for the first time, bringing the total number of active PCP Scholarship recipients to 58 students — 38 in Tucson and 20 in Phoenix. Five more recipients — three in Tucson and two in Phoenix — graduated last spring and will return after their residency training to fulfill their commitment to serve in a rural or underserved community in Arizona.
View a photo gallery of all of the new PCP Scholars and a video featuring scholarship recipients sharing their thoughts about the program.
Available to incoming and current students at the UArizona Colleges of Medicine in Tucson and Phoenix, the scholarship allows medical students to pursue careers in the traditionally lower-paying primary care practice areas without worrying about how they will repay their medical school debt.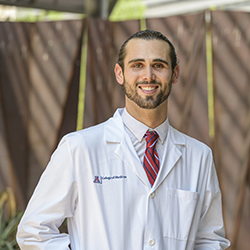 The opportunity to receive a PCP Scholarship made all the difference for recipient Marcus Childs, a first-year student at the College of Medicine – Phoenix. A first-generation college student from an underserved area of Phoenix, Childs always wanted to remain in Arizona and make an impact on the health of his own community, but admits he was "on the fence" about whether to pursue primary care, due to fear of debt.
"The scholarship fulfills my desire to help my community and stay part of my community," he said.
The scholarships are awarded annually; this fall, 21 additional students at the College of Medicine – Tucson and 12 additional students at the College of Medicine – Phoenix received the scholarship. In exchange for medical school tuition, recipients commit to practice primary care in a rural or urban underserved Arizona community for as long as four years, depending on how many years they received the scholarship.
This year, nearly half of the new recipients were incoming first-year students — eight each at College of Medicine – Tucson and College of Medicine – Phoenix. These students mark the first PCP Scholarship cohort who will complete four years of medical school tuition-free.
Aileen Lee, a first-year student at the College of Medicine – Tucson, was inspired to pursue a career in primary care after serving as an AmeriCorps volunteer in rural Cochise County last year. She was thrilled to apply for the Primary Care Physician Scholarship.
"The PCP scholarship definitely was a factor in my decision to attend the College of Medicine – Tucson," Lee said.
"The school has the same values as I do, for I truly care about primary care and making health care accessible. In Cochise County, I saw the effects of having to drive a couple hours just to see a primary care physician. I believe this needs to change."
Once the Primary Care Physician Scholarship Program is fully implemented, almost 100 students — about 10 percent of the student body — will be receiving free tuition at UArizona Health Sciences' two medical schools. The effects will ripple throughout the state as the students complete their residencies and begin practicing in areas that most need medical care.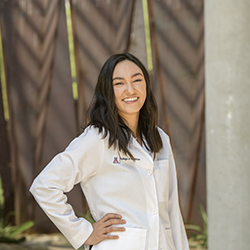 "The scholarship really solidified my decision in choosing the University of Arizona Health Sciences," said first-year College of Medicine – Phoenix student Taylor Elinski, originally from Gilbert, Ariz.
"I've always known I wanted to integrate my future career as a physician, with serving the community. This scholarship was something that told me 'Yes, you're absolutely meant to be here.'"
Under the scholarship program's guidelines, a primary care physician is someone who successfully has completed medical school at UArizona Health Sciences and completed residency or fellowship training in one of the following specialties: family medicine, general internal medicine, geriatric medicine, general pediatrics, psychiatry or obstetrics and gynecology.
Learn more about how to apply for the Primary Care Physician Scholarship Program at the College of Medicine's two campuses, Tucson or Phoenix.
Media Contact: Carlos David Mogollón
Original Story: Future Primary Care Physicians Grateful for Full-Tuition Scholarship, Excited to Serve their Communities.
About the College
Founded in 2007, the University of Arizona College of Medicine – Phoenix inspires and trains exemplary physicians, scientists and leaders to optimize health and health care in Arizona and beyond. By cultivating collaborative research locally and globally, the college accelerates discovery in a number of critical areas — including cancer, stroke, traumatic brain injury and cardiovascular disease. Championed as a student-centric campus, the college has graduated more than 800 physicians, all of whom received exceptional training from nine clinical partners and more than 2,700 diverse faculty members. As the anchor to the Phoenix Bioscience Core, which is projected to have an economic impact of $3.1 billion by 2025, the college prides itself on engaging with the community, fostering education, inclusion, access and advocacy.