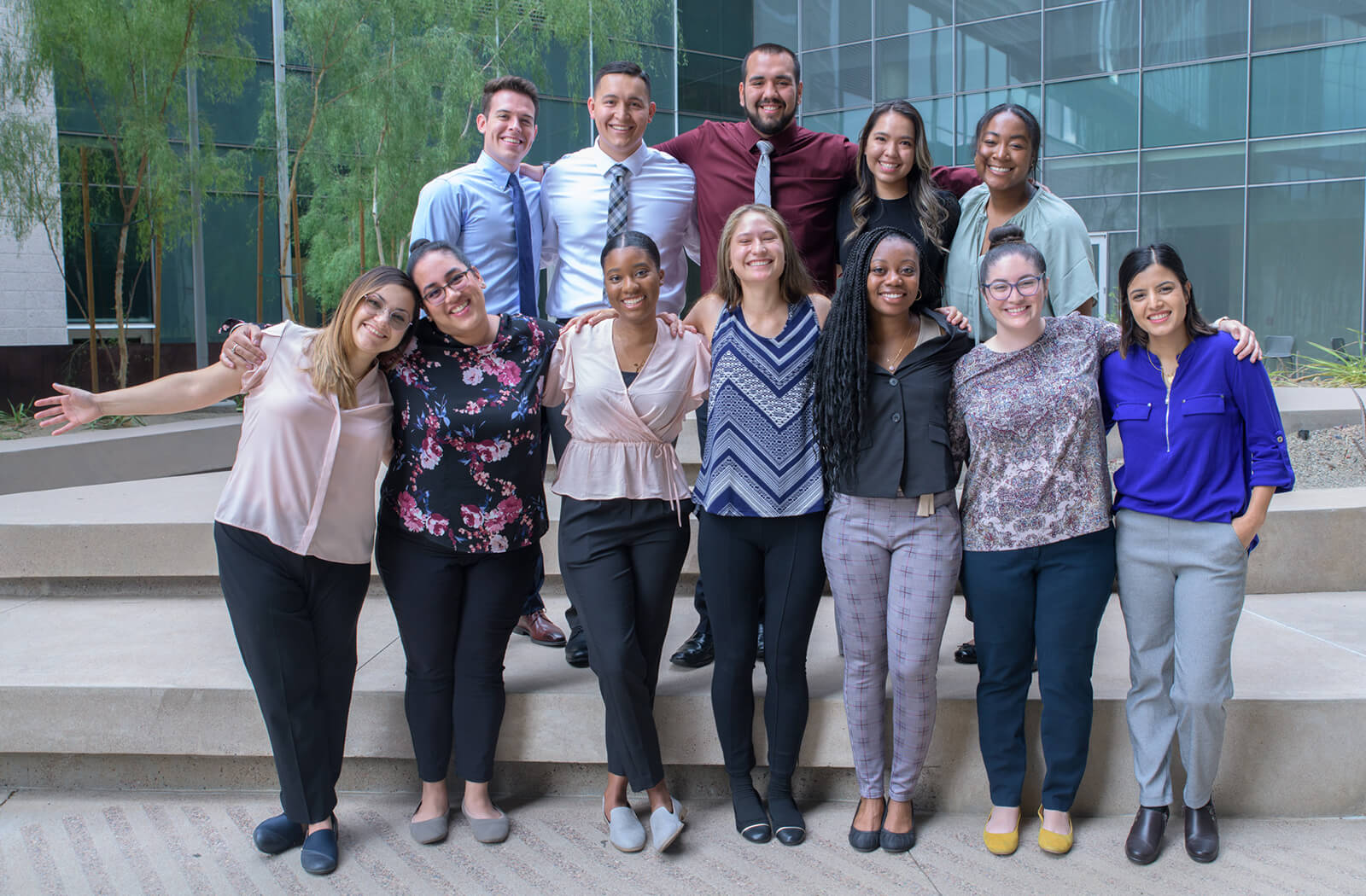 Haury Trust Donates $100K to Pathway Scholars Program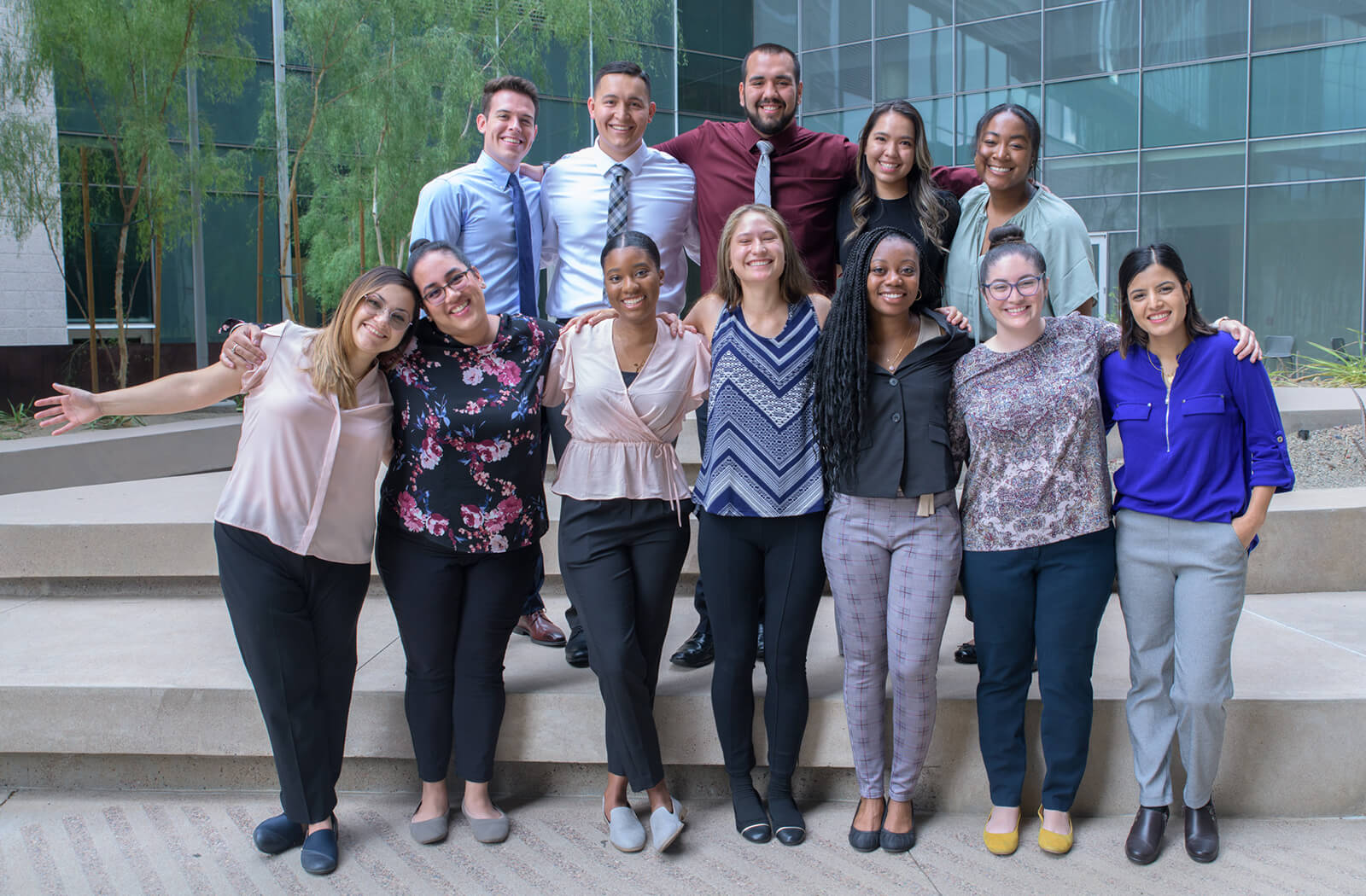 The gift will support one student's journey through the Pathway Scholars Program and medical school
The trustees of the Agnese Nelms Haury Charitable Trust, seeks to continue the mission of the trust's namesake.
Entrusted to select the trust's funds, the trustees chose to donate $100,000 from the trust to a student involved in the University of Arizona College of Medicine – Phoenix's Pathway Scholars Program.
"The Pathway Scholars program seemed as though it would have a positive impact in attracting and retaining the kind of students who would really appreciate the opportunity to attend medical school and give back to the community that he or she came from," said Mary Grier, one of the trustees. "I think the program is something that people will appreciate and be grateful for."
The Pathway Scholars Program prepares students who have experienced greater than average challenges to become competitive medical school applicants. Upon completion of the one-year program, students earn a Master of Medical Studies degree and transition into four years of medical school.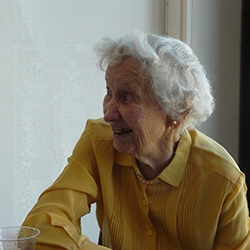 The gift will be distributed in five annual increments of $20,000 and will follow a Pathway Scholars student all the way to their graduation from medical school.
During her life, Agnese Nelms Haury supported a diverse range of causes that included social and environmental justice. In her philanthropy, Mrs. Haury was passionate about investing funds in innovative scholarship.
Grier attended college in California and then attended the University of Arizona in Tucson for law school. After graduation, she practiced with a Tucson firm, which is how she met Agnese Haury and began to work for her.
Haury acted as a mentor for Grier and eventually formed a friendship with the attorney. Upon Haury's death, Grier was named as one of the trustees for Haury's estate.
"As a trustee for Mrs. Haury's trust, I'm directed to give away her money in the most impactful way possible," Grier said. "It was a particularly easy decision to invest in professionals from underrepresented communities because health care equity has been ignored for so long."
Grier first became involved with philanthropy after working for a law firm that represented wealthy people and big corporations. She didn't find joy in what she was doing.
"We want to be safe and secure and have the basic needs of life met in our own lives," Grier said. "However, once that condition is achieved, real satisfaction in life comes from being able to improve the lives of other people."
While Grier had an established career as an attorney, her passion for equity— combined with her sister's career in the medical field — inspired her to support the investment in education of medical professionals.
"Unfairness is corrosive, and we have a huge equity problem in our society," Grier said. "Creating opportunities for people from underrepresented communities to achieve becoming a health care professional makes people from that community available as providers to members of that community."
If someone is interested in philanthropy, but they don't know where to start, Grier said that person should examine their own interests and figure out what they care about and what gets them excited.
"The best mix in philanthropy is where you form a connection to an organization and you know that your money is going to a worthy cause," Grier said. "Your job as the donor is to find the thing that will make your heart sing and to support that."
About the College
Founded in 2007, the University of Arizona College of Medicine – Phoenix inspires and trains exemplary physicians, scientists and leaders to optimize health and health care in Arizona and beyond. By cultivating collaborative research locally and globally, the college accelerates discovery in a number of critical areas — including cancer, stroke, traumatic brain injury and cardiovascular disease. Championed as a student-centric campus, the college has graduated more than 800 physicians, all of whom received exceptional training from nine clinical partners and more than 2,700 diverse faculty members. As the anchor to the Phoenix Bioscience Core, which is projected to have an economic impact of $3.1 billion by 2025, the college prides itself on engaging with the community, fostering education, inclusion, access and advocacy.