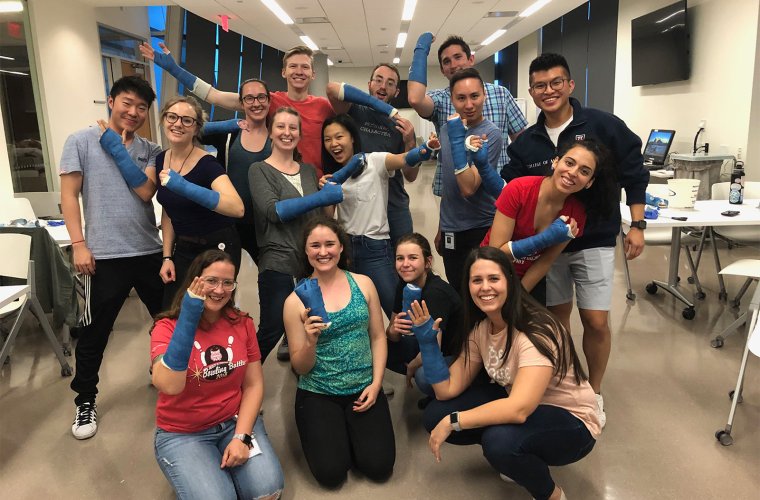 Match Day Profile: Brandon Ngo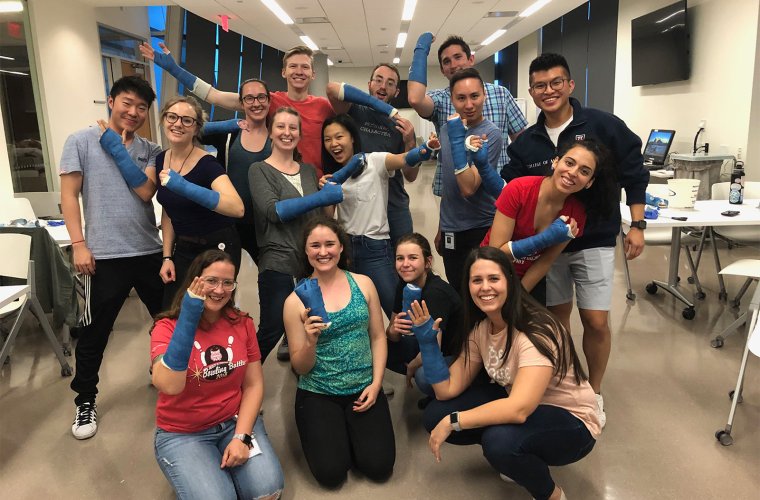 Desire to Personally Help Those in Need Inspired the Future Physician to Switch from Engineering to Medicine
Every third Friday in March, fourth-year medical students across the United States learn where the next chapter in their careers will be written. Match Day is the day when the National Resident Matching Program releases results to applicants in sealed envelopes, revealing where they will spend the next several years in residency training in their chosen specialty. After years of preparation and study, it is a long-awaited and well-deserved day to celebrate. The University of Arizona College of Medicine – Phoenix is profiling several students for Match Day 2022.
Meet Brandon Ngo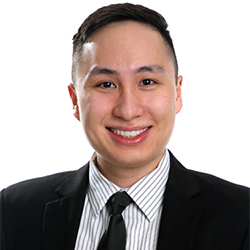 Brandon Ngo was born and raised in Arizona. His parents, first-generation immigrants from Vietnam, always encouraged him to follow his dreams. That support led him to attend Duke University for his undergraduate degree.
He credits his parents, sisters, his significant other, Pristine, as well as his mentors for always being there — through the good times and the bad. They inspired him to become the person he is today.
Path Toward Medicine
What was the spark that led you to become a physician?
I originally intended to become a biomedical or electrical engineer. However, while volunteering to play piano for patients at Duke University Hospital, I found immense gratification in being able to connect with patients. Becoming a physician felt like the ideal profession for me. It would grant me the privilege to help others face-to-face and allow me to continue pursuing my interest in the sciences. I am very fortunate to have the opportunity to become a physician.
Choosing a Specialty
Do you have a specialty? What is it and why did it interest you, or what led you to it?
Anesthesiology! I was lucky to have discovered the specialty on an elective rotation late in my third year of medical school. From getting the opportunity to use my hands doing procedures, to applying the chemistry and pharmacology, I loved being able to care for and protect patients during a critical time in their lives. I became captivated by anesthesiology.
What's Next?
Post-Match Day, what are your goals moving forward?
My goal is to become an excellent physician, who can contribute to advancing my field through research. I am hoping to find my perfect balance between clinical care and research.
The College of Medicine – Phoenix Culture
What will you miss most about the College of Medicine – Phoenix? Any advice for incoming medical students?
I will miss my classmates, faculty and mentors who made my time at the College of Medicine – Phoenix so enjoyable. Our medical school truly is special for its supportive culture and people.
My advice for incoming medical students is to try and find a balance between school and time with family and friends. There will be instances when you will need to be laser-focused to achieve your goals. However, maintaining relationships with your loved ones will do wonders for your well-being. I also suggest finding mentors who share your interests and will facilitate your personal and professional growth.
About the College
Founded in 2007, the University of Arizona College of Medicine – Phoenix inspires and trains exemplary physicians, scientists and leaders to optimize health and health care in Arizona and beyond. By cultivating collaborative research locally and globally, the college accelerates discovery in a number of critical areas — including cancer, stroke, traumatic brain injury and cardiovascular disease. Championed as a student-centric campus, the college has graduated 669 physicians, all of whom received exceptional training from nine clinical partners and more than 2,600 diverse faculty members. As the anchor to the Phoenix Bioscience Core, which is projected to have an economic impact of $3.1 billion by 2025, the college prides itself on engaging with the community, fostering education, inclusion, access and advocacy.