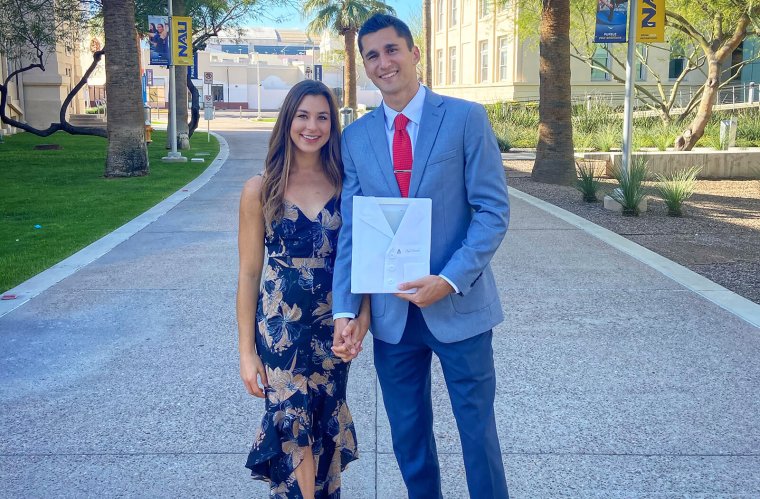 Medical Student Kyle Howarth Graduates Early to Begin Serving During Coronavirus Pandemic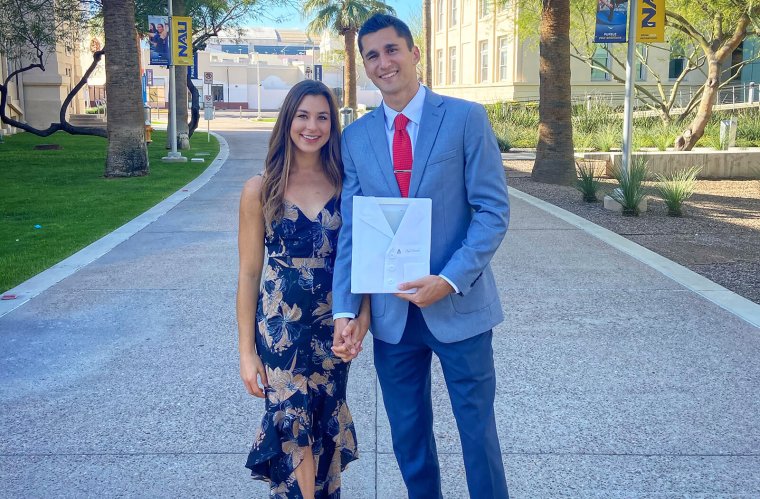 Howarth will Move to Texas in June to Begin Residency Training
A sense of professional duty and a desire to serve prompted fourth-year medical student Kyle Howarth to request early graduation from the University of Arizona College of Medicine – Phoenix.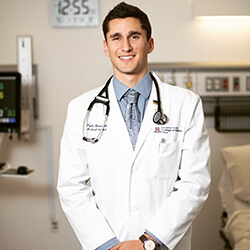 In June, Howarth will begin his formal residency training in emergency medicine at the University of Texas Southwestern Medical Center in Dallas. For now, he plans to work the phones at a statewide COVID-19 response hotline to help manage the influx of inquiries regarding the virus.
"Graduating early allows me to be available to help the community and improve the current situation in many ways," he said. "I will most likely be faced with this pandemic when residency begins; therefore, any extra experience I can absorb will only make me more capable as a resident physician."
He said his family has always supported his dream of becoming a physician and they respect his decision to graduate early.
"I could not be more thankful to have an incredible support group throughout my medical school journey and future career," Howarth said.
Although he has a sense of uncertainty, he said he's proud to be able to call himself a physician and take an active role in the fight against COVID-19.
"I feel fortunate to have learned from skilled and knowledgeable physicians while on clinical rotations, and I will rely upon these experiences throughout the next step of my medical career," he said. "The jump from student to practicing physician always involves a substantial learning curve, but I believe that graduating from the College of Medicine – Phoenix flattens the curve and gives me a head start when entering the workforce."
About the College
Founded in 2007, the University of Arizona College of Medicine – Phoenix inspires and trains exemplary physicians, scientists and leaders to optimize health and health care in Arizona and beyond. By cultivating collaborative research locally and globally, the college accelerates discovery in a number of critical areas — including cancer, stroke, traumatic brain injury and cardiovascular disease. Championed as a student-centric campus, the college has graduated 669 physicians, all of whom received exceptional training from nine clinical partners and more than 2,600 diverse faculty members. As the anchor to the Phoenix Bioscience Core, which is projected to have an economic impact of $3.1 billion by 2025, the college prides itself on engaging with the community, fostering education, inclusion, access and advocacy.