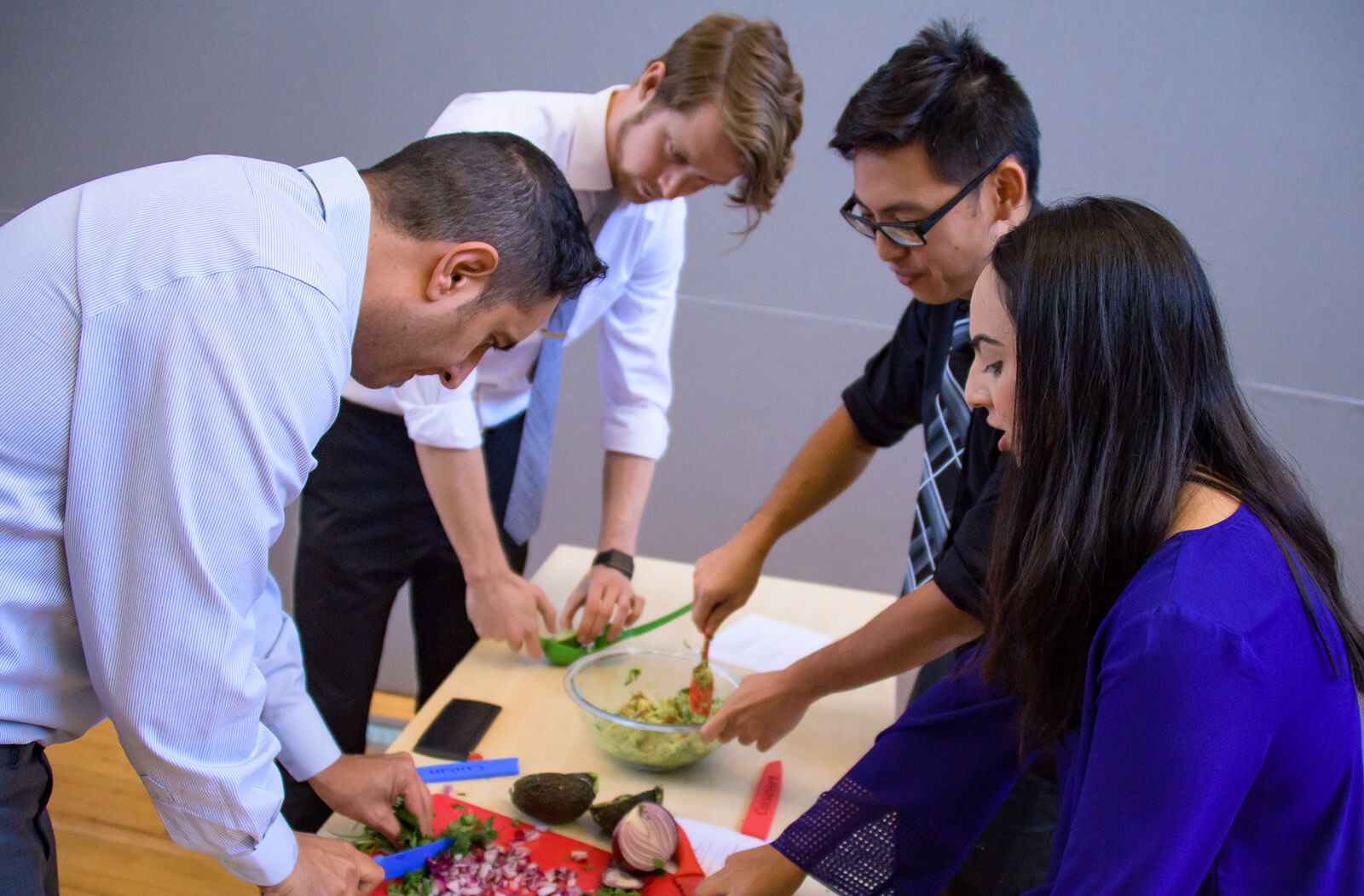 New UArizona Initiative to Help Communities Harness the Power of Food as Medicine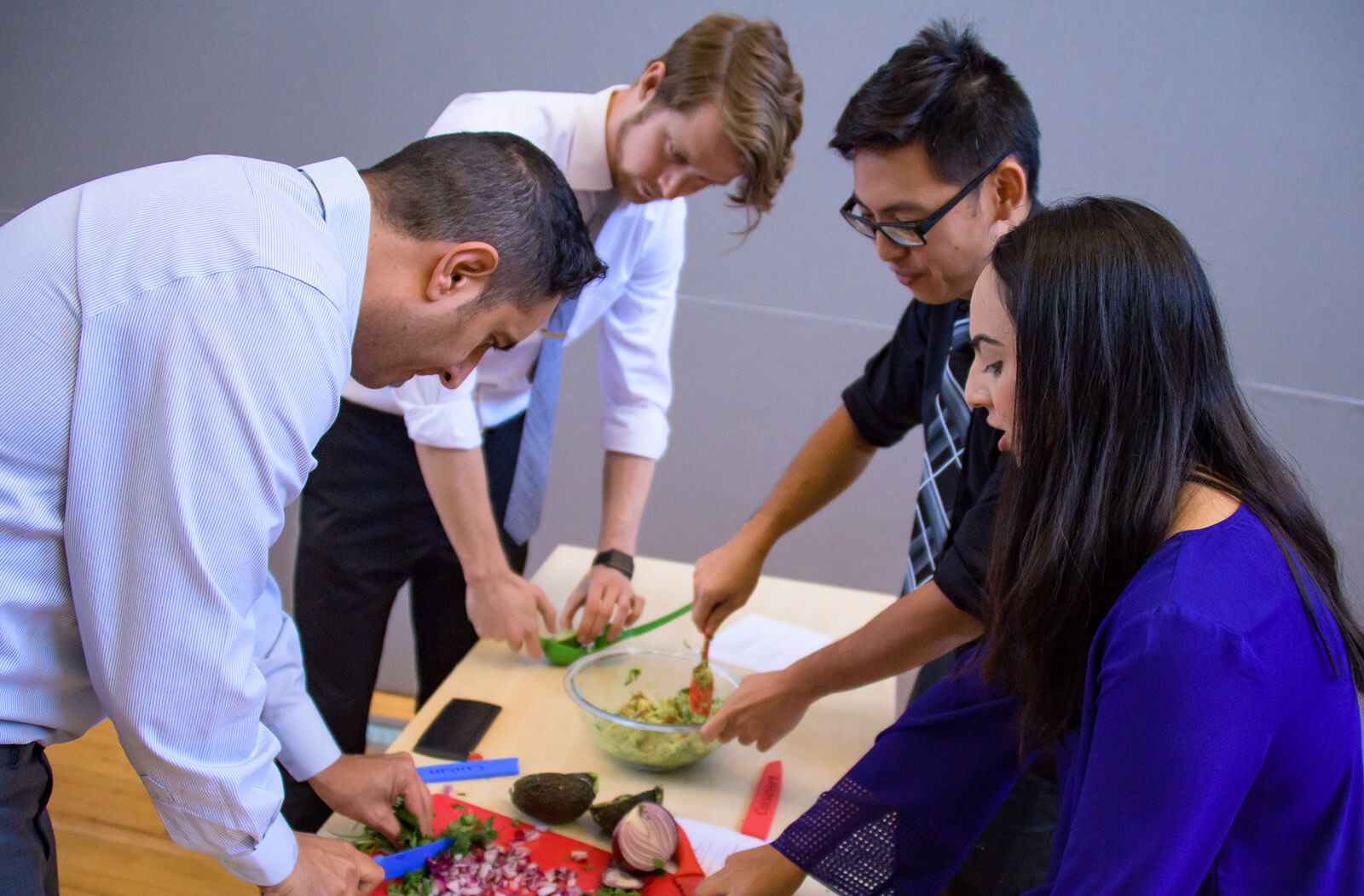 The University of Arizona is working to empower Arizona communities through culinary medicine
Millions of Americans are afflicted with food insecurity and diet-related diseases — including heart disease, obesity and diabetes — yet the impact of hunger and chronic disease falls disproportionately on communities of color, people living in rural areas and older adults.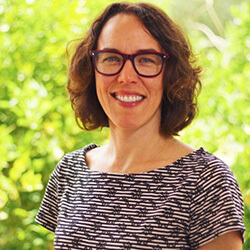 A new initiative at the University of Arizona will work to reduce the burden of diet-sensitive disease in vulnerable Arizona communities using culinary medicine — an emerging field that blends the art of cooking with the science of medicine and nutrition to use food to prevent and help manage chronic diseases like diabetes.
"It's an innovative approach that centers nutrition security as a primary driver of health in our communities," said UArizona associate professor Melanie Hingle, a nutrition scientist, public health researcher and registered dietitian nutritionist in the College of Agriculture and Life Sciences. "Most importantly, it underscores meaningful nutritional support that meets people where they are, incorporating communities' cultural beliefs and often limited financial resources."
Food as Medicine
Food insecurity and high rates of diet-sensitive illness are intertwined and prevalent in Arizona communities, said Hingle, who leads a U.S. Department of Agriculture-funded Multicultural Scholars Program in Culinary Medicine training grant through the UArizona School of Nutritional Sciences and Wellness.
For the past several years, Hingle has worked collaboratively with the Community Food Bank of Southern Arizona and El Rio Community Health Center to design prescription food boxes to combat diabetes through nutrition security.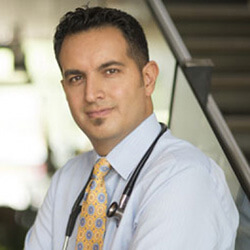 "Communities living with nutrition insecurity, on average, face two to three times the prevalence of diet-related diseases, including high blood pressure, high cholesterol and diabetes," said Hingle, who is also a member of the university's BIO5 Institute. "But most health educators, including nutrition professionals, are unprepared to provide the type of nutrition education and support needed to lower chronic disease risk."
Although diet is the No. 1 factor for preventable disease and death, medical students in the U.S. only receive about 20 hours of nutrition education, said Farshad Fani Marvasti, MD, MPH, a practicing physician and director of Public Health, Prevention and Health Promotion at the UArizona College of Medicine – Phoenix.
"The gap between our training and the need for nutrition knowledge and skills among physicians is astonishing," said Marvasti, who is the founding director of the Culinary Medicine Program at the College of Medicine – Phoenix.
In collaboration with UArizona Cooperative Extension and local chefs, Marvasti takes a whole food systems approach — providing an understanding of where our food comes from, the science of nutrition and an analysis of the social determinants of health — to educate students and the communities they serve about how to use food as medicine to prevent, treat and sometimes even reverse chronic disease.
Developing Tools to Empower Communities
With a $750,000 grant from Novo Nordisk, a global health care organization based in Denmark, Hingle and Marvasti will team up with experts across the university to build out the existing culinary medicine programs and develop much-needed resources for medically underserved and rural communities across Arizona.
"The program not only fills the gap in nutrition in medical education, it also uses a service-learning framework that embeds learners in the community, enabling us to address food insecurity and diet-sensitive diseases by serving those who need it most," Marvasti said.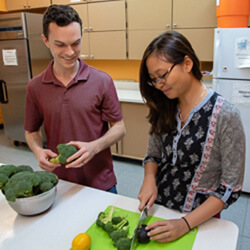 The two-year pilot program will engage learners at all levels — from 4-H high school students to medical students — in cooking demonstrations, gardening and nutrition education. The program will also provide students the opportunity to help author free education resources that include recipes, food management and preparation resources, and information on accessing quality, affordable food.
"Developing open educational resources through this grant-funded project will allow us to provide free-to-use, customizable resources for University of Arizona students and Arizona community members, as well as learners around the world," said Cheryl Casey, an open education expert with University Libraries.
The program will build upon existing community projects across the state including the Regional Center for Border Health, a network of 30 rural health clinics along the Arizona-Mexico border; the Maricopa County Chef in the Garden Program through the Blue Watermelon Project, a program that aims to bring gardens into schools and support underserved high school culinary students; and the V.H. Lassen Academy of Science and Nutrition, a K-8 school in the South Phoenix Roosevelt School District.
"V. H. Lassen and the community we are in is considered a food desert," said Brian Lockwood, principal of V.H. Lassen Academy of Science and Nutrition. "This program will help educate our students, their parents and families, as well as our teachers and families on how to use food as medicine, stay healthy, and prevent and treat diabetes."
Community partners will serve as advisory board members and partners in creating the open-access education materials, making sure they align with on-the-ground needs, Hingle said.
"A recent partner is the Tucson Chinese Cultural Center; they have a tremendous need for nutritional resources that are Asian-focused. In Yuma, it's more about supporting diabetes prevention with the county's community health workers," Hingle said. "In Phoenix, it's really about helping the principal of a K-8 school integrate hands-on nutrition education throughout his school by tailoring our materials to kids who are in different grades levels."
The program will also leverage and connect community members to Cooperative Extension's statewide family and community health programs — including its Diabetes Prevention Program and Supplemental Nutritional Assistance Program education, or SNAP-Ed.
"No two communities are alike, and by utilizing the experience of (Cooperative) Extension combined with the expertise of the University of Arizona, curriculum can be developed that takes into account the unique cultural aspects of local communities," said Ed Martin, interim director of UArizona Cooperative Extension. "The project will offer an innovative approach to reduce chronic disease in some of our most vulnerable populations throughout the state."
This story was written by Rosemary Brandt, 520-358-9729, College of Agriculture and Life Sciences. It originally appeared on University of Arizona website.
About the College
Founded in 2007, the University of Arizona College of Medicine – Phoenix inspires and trains exemplary physicians, scientists and leaders to optimize health and health care in Arizona and beyond. By cultivating collaborative research locally and globally, the college accelerates discovery in a number of critical areas — including cancer, stroke, traumatic brain injury and cardiovascular disease. Championed as a student-centric campus, the college has graduated more than 800 physicians, all of whom received exceptional training from nine clinical partners and more than 2,700 diverse faculty members. As the anchor to the Phoenix Bioscience Core, which is projected to have an economic impact of $3.1 billion by 2025, the college prides itself on engaging with the community, fostering education, inclusion, access and advocacy.