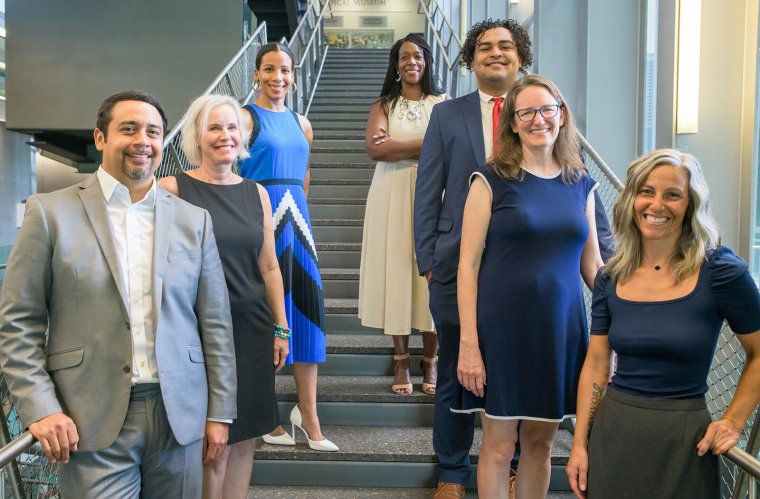 Office of Equity, Diversity and Inclusion Honored with HEED Award for Third Time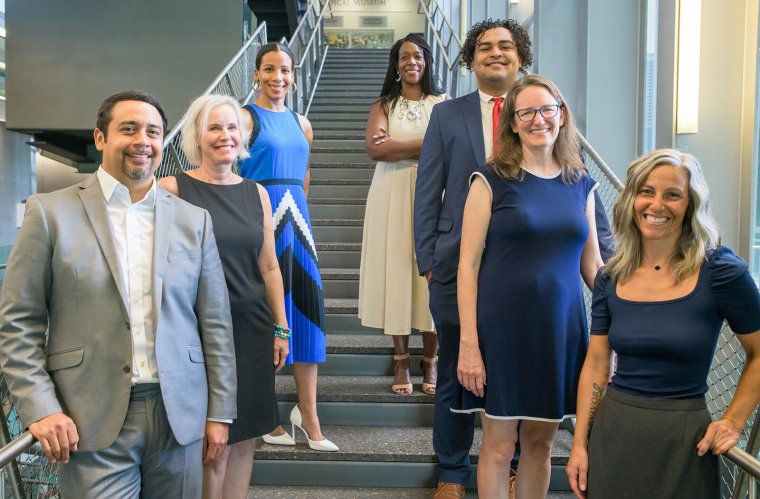 Award recognizes the college's significant efforts to create a campus culture that honors and celebrates diversity
A commitment to inclusive excellence is a central tenet of the University of Arizona College of Medicine – Phoenix. An inclusive culture is one that creates role models, broadens perspectives, combats negative stereotyping and optimizes the college's ability to train physicians to  provide world-class health care for all.
In recognition of continued efforts to foster a more inclusive culture, the college was honored with the Health Professions Higher Education Excellence in Diversity (HEED) Award for the third time by INSIGHT into Diversity magazine. The HEED Award is a national honor recognizing U.S. colleges and universities that demonstrate an outstanding commitment to diversity and inclusion.
To be recognized for a third time was a significant achievement for the college. "This award belongs to us all. It is a testament to the great work everyone has done over the years to make our college a national leader in equity, diversity and inclusion," said Francisco Lucio, JD, associate dean of Equity, Diversity and Inclusion (OEDI). "Guided by our strategic plan, Inclusive Excellence in Health Care, we continue to achieve our goals related to outreach and recruitment, education and training, community building, research and career development support for our college community members. Thanks to all for your continued engagement and support."
INSIGHT Into Diversity magazine is the oldest and largest diversity-focused publication in higher education. The college joins a prestigious list of 64 renowned universities who  comprise the 2022 award recipients. Each institution will be featured in the December 2022 issue of the magazine.
Lenore Pearlstein, publisher of INSIGHT Into Diversity magazine, explained the rigorous process involved in not only applying for consideration, but to the careful thought put into who is chosen. "The Health Professions HEED Award process consists of a comprehensive and rigorous application that includes questions relating to the recruitment and retention of students and employees — and best practices for both — continued leadership support for diversity, and other aspects of campus diversity and inclusion," she said.
Weaving these principles into the college's fabric has become a central goal for OEDI. Sonji Muhammad Perry, MA, director of OEDI, noted the important strides the college has made to further embed diversity into all aspects of the college's educational endeavors.
"We have met significant equity, diversity and inclusion milestones at our college in the past year, especially in supporting underrepresented in medicine students (URiM)," she said. "We matriculated the most diverse medical school class for the academic year 21-22 with 22 percent of the students from URiM backgrounds; we successfully raised more than $400,000 in URiM scholarship funds; and we are expanding our mentoring efforts for URiM students with the addition of a director of URM mentoring position."
She also noted the college's selection for the Anti-Racism Transformation in Medical Education initiative. As one of only 11 schools in the North America to boast the curriculum, it serves as a vital differentiator. "Participating in building a community and model for anti-racism medicine practices is an honor," said Muhammad.
The new program will build upon existing curricular efforts — such as the Structural Inequities and Health Care Elective in the fourth year, the Health Equity Theme and the four-year anti-racist curriculum (PDF) that was recently approved by the college's Curriculum Committee.
About the College
Founded in 2007, the University of Arizona College of Medicine – Phoenix inspires and trains exemplary physicians, scientists and leaders to optimize health and health care in Arizona and beyond. By cultivating collaborative research locally and globally, the college accelerates discovery in a number of critical areas — including cancer, stroke, traumatic brain injury and cardiovascular disease. Championed as a student-centric campus, the college has graduated 669 physicians, all of whom received exceptional training from nine clinical partners and more than 2,600 diverse faculty members. As the anchor to the Phoenix Bioscience Core, which is projected to have an economic impact of $3.1 billion by 2025, the college prides itself on engaging with the community, fostering education, inclusion, access and advocacy.