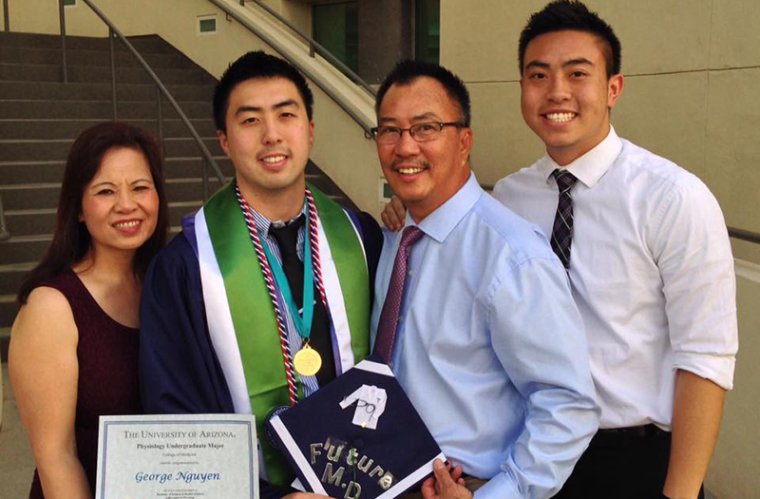 Primary Care Scholarship Profile: George Van Nguyen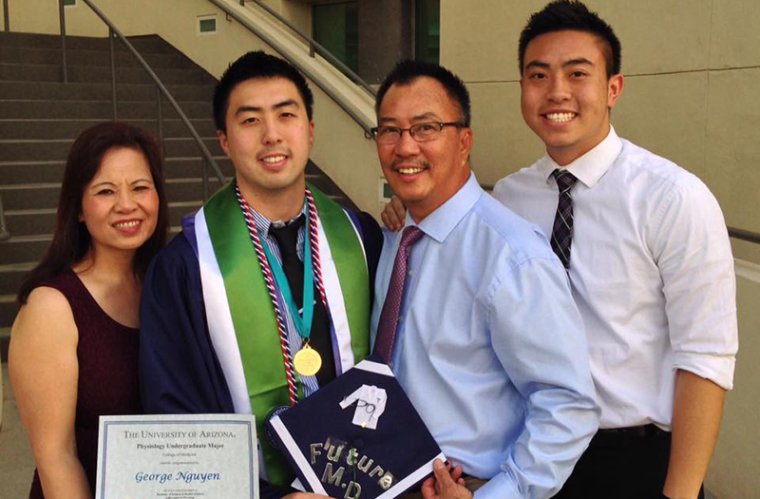 Medical Student Pursues Primary Care to Bridge the Language Barrier in Health Care
To address the alarming physician shortage in Arizona, the University of Arizona College of Medicine – Phoenix has accepted eight medical students to receive tuition reimbursement in exchange for a commitment to practice in a rural or urban underserved community in Arizona. The University of Arizona Primary Care Physician Program, developed in partnership with and funded by a portion of $8 million provided by the State of Arizona, is part of the University's commitment to increase primary care providers in underserved communities statewide, and decrease medical student debt. The program was announced in November 2019. Once the program is fully implemented, about 100 students from the Colleges of Medicine (Phoenix and Tucson) could receive the reimbursement.
The UA College of Medicine – Phoenix is profiling several of the students who have committed their careers to primary care.
Meet George Van Nguyen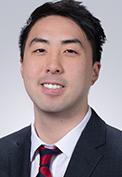 George Van Nguyen, who is from Peoria, received his bachelors degree in physiology at the University of Arizona before attending the University of Arizona College of Medicine – Phoenix. He became interested in medicine due to a family emergency with his grandmother when he was in high school. Due to his family's struggle and language barrier during this medical event, he decided he wanted to become a physician who would represent other minorities who face similar challenges in health care.
Why Did You Commit to Primary Care?
The best treatment is prevention. I have always enjoyed the ability to understand a patient's story of their illness and wish to be an integral part for them throughout their whole journey. Although diseases share the same name and physiological process, the story to the disease and specific needs are unique for every patient, and that is something I have the honor of doing every day in Primary Care – Internal Medicine.
What is the Best Part of Being a Primary Care Physician (PCP)?
The opportunity to build an everlasting relationship with patients of all backgrounds. It would be an honor for me to be referenced by my patients as 'my doctor.'
How Would You Explain to Someone Who Doesn't Know Anything About the Primary Care Shortage, Why PCPs are Needed?
With the population becoming older and with growing medical needs, there needs to be an anchor in health care that can establish patients into the health care system in the first place and provide them the resources necessary for their care. This is primary care. By having primary care physicians, it allows specialists to take care of more complicated medical conditions.
Why are PCPs Important to the Community?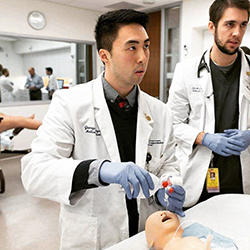 PCPs represent the closest link for the patient into health care and have the ability and time to really connect with individual patients. By understanding the community, the PCP can then become the community's advocate on receiving certain health care needs and be their bridge.
Why Do Medical Students Choose Not to Go into Primary Care?
The growing student loan debt can make specialties more appealing than general primary care.
What Does It Mean to be Selected for This Program?
I am so honored to be able to receive this scholarship to give back to the Arizona community that has given me an entire childhood, adulthood and beyond. With my medical school journey ending in May, my family has sacrificed much for my education — since I am the first physician in the family — and this scholarship will help alleviate some of those burdens.
Why Did You Choose the College of Medicine – Phoenix?
The University of Arizona College of Medicine - Phoenix allowed me to return to Phoenix to be with a loving support group in my family and friends. It really does take a village to make a successful physician.
About the College
Founded in 2007, the University of Arizona College of Medicine – Phoenix inspires and trains exemplary physicians, scientists and leaders to optimize health and health care in Arizona and beyond. By cultivating collaborative research locally and globally, the college accelerates discovery in a number of critical areas — including cancer, stroke, traumatic brain injury and cardiovascular disease. Championed as a student-centric campus, the college has graduated 745 physicians, all of whom received exceptional training from nine clinical partners and more than 2,700 diverse faculty members. As the anchor to the Phoenix Bioscience Core, which is projected to have an economic impact of $3.1 billion by 2025, the college prides itself on engaging with the community, fostering education, inclusion, access and advocacy.