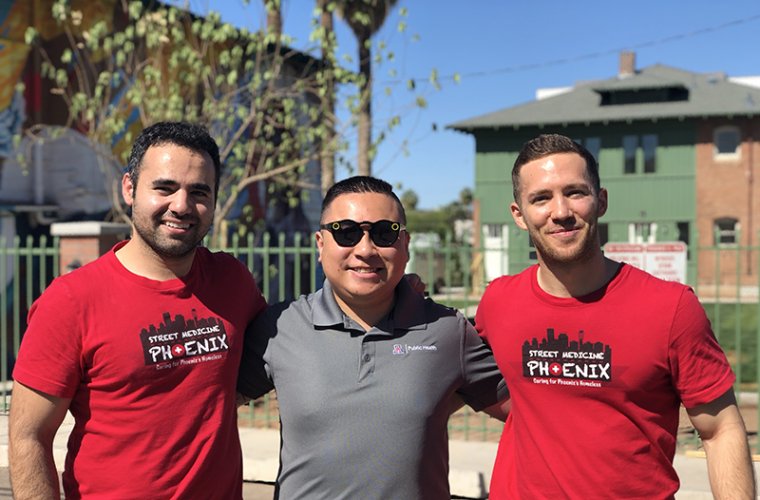 Primary Care Scholarship Profile: Jasper Puracan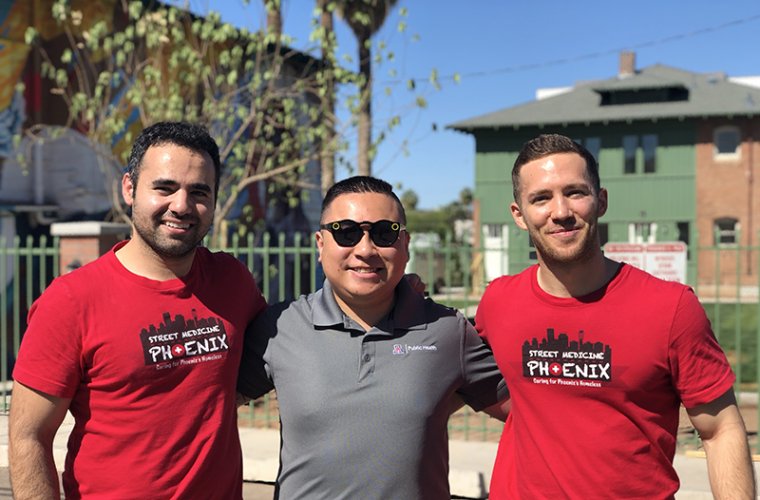 Student Commits to Psychiatry to Help At-Risk Communities
To address the alarming physician shortage in Arizona, the University of Arizona College of Medicine – Phoenix has accepted eight medical students to receive tuition reimbursement in exchange for a commitment to practice in a rural or urban underserved community in Arizona. The University of Arizona Primary Care Physician Program, developed in partnership with and funded by a portion of $8 million provided by the State of Arizona, is part of the University's commitment to increase primary care providers in underserved communities statewide, and decrease medical student debt. The program was announced in November 2019. Once the program is fully implemented, about 100 students from the Colleges of Medicine (Phoenix and Tucson) could receive the reimbursement.
The UA College of Medicine – Phoenix is profiling several of the students who have committed their careers to primary care.
Meet Jasper Puracan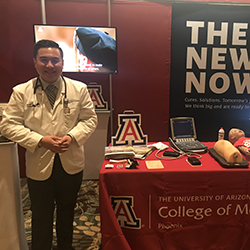 Third-year medical student Jasper Puracan's curiosity about physiology and science sparked his interest in medicine. In high school, he wanted to learn more about how the body dealt with injuries and illnesses.
"I pursued that interest throughout my undergraduate studies and found that continuing on to medical school would allow me to learn more, while also gaining skills that would allow me to help those in greatest need," he said.
Puracan was raised in Peoria, graduating from Peoria High School and the University of Arizona with degrees in Molecular and Cellular Biology with honors from the College of Science, and a BSBA in accounting from the Eller College of Management. He is enrolled in the university's MD/MPH program.
Why Did You Commit to Primary Care?
I committed to primary care, specifically psychiatry, as I felt that there are immense needs for health care and specifically support for mental illness in many at-risk communities. Practicing in such communities will enable me to utilize my clinical skills in service to the neediest, while also allowing me to utilize my knowledge base to better inform others and lead changes for these patients at multiple levels in our society.
What is the Best Part of Being a Primary Care Physician (PCP)?
The best part of being a primary care physician is the opportunity to create change for patients on multiple levels. In addition to driving better health outcomes for patients through our clinical work, primary care physicians fight for better health and wellness by advocating for those we serve. We are able to give them a voice when we go with our colleagues to legislators and community leaders to propose new solutions that will benefit our patients, their communities and Arizona as a whole.
How Would You Explain to Someone Who Doesn't Know Anything About the Primary Care Shortage, Why PCPs are Needed?
The primary care shortage is important because oftentimes, the first time that a person accesses health care is through a primary care provider. If there are not enough primary care providers in a given area, the wait time to see one becomes much longer, and in that time, a person's health can deteriorate to a point that will require an emergency room visit and a much more involved health care treatment plan. Addressing the shortage of primary care physicians will help those in need get access faster.
Why are PCPs Important to the Community?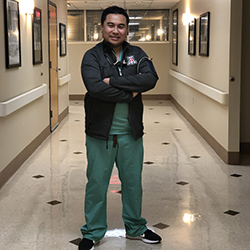 Primary care providers not only treat their patients' various health concerns, but also provide education on key health concepts. Acting in this role, primary care providers can improve the health outcomes and literacy of those they serve, which will provide continuous, compounding benefits for their patients, their families and their community. Leading communities in this way allows primary care providers to create positive change that will ultimately empower those in their care and help Arizona in the long run.
Why Do Medical Students Choose Not to Go into Primary Care?
In some cases, medical students are exposed to inaccurate, negative stereotypes about primary care before they begin their training. As a result, they enter into training with preconceived notions about what primary care entails, so they do not consider it as a career option. The College of Medicine – Phoenix does a wonderful job communicating the value, need and appealing aspects of practicing in primary care through the various career exploration and capstone opportunities that are offered. This type of exposure is invaluable in helping to refute some of the negative stereotypes, and to show what it truly means to practice in a primary care setting as a physician leader.
What Does It Mean to be Selected for This Program?
Being selected for this scholarship means that the school supports me in my efforts to become an effective primary care physician for the state of Arizona and has invested in my training, so that I will be prepared as I advocate for better health and wellness for my patients.
Why Did You Choose the College of Medicine – Phoenix?
I chose the College of Medicine – Phoenix because it offered the opportunity to train in a wide variety of excellent clinical settings in the Valley. With access to several sites where I would be able to see health care provided to those who need it most, I felt the program would allow me to gain valuable skills that will serve me well when treating my future patients.
About the College
Founded in 2007, the University of Arizona College of Medicine – Phoenix inspires and trains exemplary physicians, scientists and leaders to optimize health and health care in Arizona and beyond. By cultivating collaborative research locally and globally, the college accelerates discovery in a number of critical areas — including cancer, stroke, traumatic brain injury and cardiovascular disease. Championed as a student-centric campus, the college has graduated 669 physicians, all of whom received exceptional training from nine clinical partners and more than 2,600 diverse faculty members. As the anchor to the Phoenix Bioscience Core, which is projected to have an economic impact of $3.1 billion by 2025, the college prides itself on engaging with the community, fostering education, inclusion, access and advocacy.