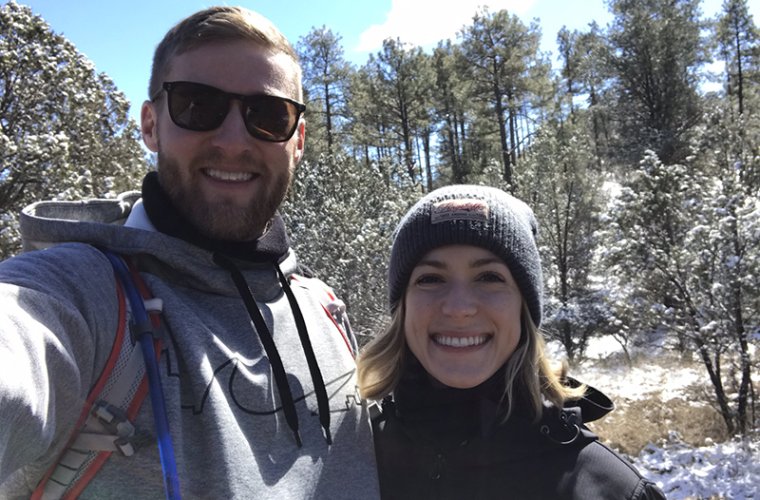 Primary Care Scholarship Profile: Megan Kelly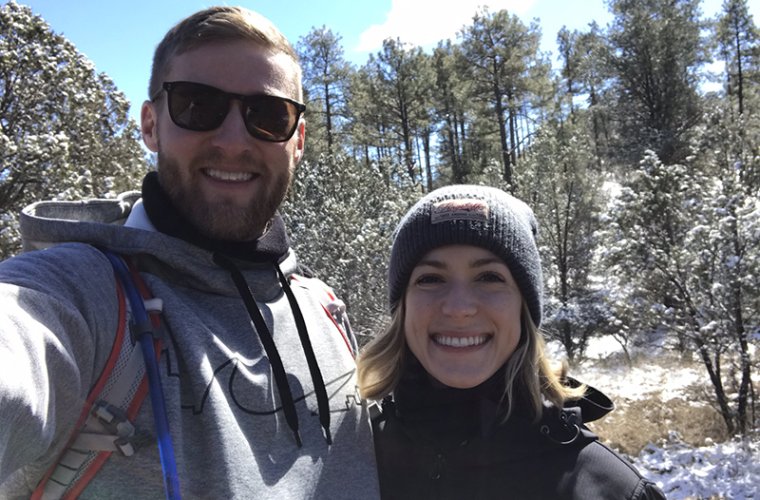 At Three-Years-Old, Medical Student Knew She Wanted to Pursue Medicine
To address the alarming physician shortage in Arizona, the University of Arizona College of Medicine – Phoenix has accepted eight medical students to receive tuition reimbursement in exchange for a commitment to practice in a rural or urban underserved community in Arizona. The University of Arizona Primary Care Physician Program, developed in partnership with and funded by a portion of $8 million provided by the State of Arizona, is part of the University's commitment to increase primary care providers in underserved communities statewide, and decrease medical student debt. The program was announced in November 2019. Once the program is fully implemented, about 100 students from the Colleges of Medicine (Phoenix and Tucson) could receive the reimbursement.
The UA College of Medicine – Phoenix is profiling several of the students who have committed their careers to primary care.
Meet Megan Kelly
Megan Kelly is a second-generation Arizonan who grew up in the greater Phoenix area. She graduated from Notre Dame Preparatory High School and the University of Arizona with an undergraduate degree in Public Health. At the age of three, Kelly declared her intent to be a brain surgeon, and her role model is her grandmother, who is 78 and continues to work as a nurse. Kelly's post-undergraduate plans were to pursue a master's degree in Public Health and work in health care policy and reform. She decided to enroll in medical school because she wanted a foundation of clinical knowledge, so she could serve the needs of a wide spectrum of populations.
Why Did You Commit to Primary Care?
I decided on primary care during my third-year clerkships. I had enjoyed aspects of each specialty, but continually came back to the principles of Family Medicine and what it means to be a primary care physician. My most meaningful patient interactions repeatedly took place in a primary care setting. The opportunity to truly learn about the person in front of me and the aspects of their life that may play a role in their overall health solidified my decision. I also am in the dual MD/MPH program and felt that the role of the primary care physician coincided with my passion for public health. I felt that I could pursue both interests.
What is the Best Part of Being a Primary Care Physician (PCP)?
Definitely the relationships that develop between patients and their families. I love the opportunity to help a patient become more confident as an advocate for their own health and the chance to take care of multiple generations of one family.
How Would You Explain to Someone Who Doesn't Know Anything About the Primary Care Shortage, Why PCPs are Needed?
Primary care physicians should be the first point of contact for a patient. The reality is that many people must use emergency services as their first point of contact, and the result, along with multiple other factors, is that the United States spends twice as much per person on health care compared to other high-income countries. This coincides with the fact that the U.S. does not have better health outcomes despite the high cost of health care. There are many potential complex solutions to our health care problems, but the emphasis on primary care is an important step. In Arizona, there is a shortage of more than 500 primary care providers, particularly in critical access areas, and by 2030 there will be a shortage of almost 2,000.
Why are PCPs Important to the Community?
PCPs influence population health, improve access to care and provide important education to patients who are trying to navigate a confusing system. They can also challenge the trajectory of a person's health by introducing preventative strategies into their routine and can act as a partner in decision making for challenging situations.
Why Do Medical Students Choose Not to Go into Primary Care?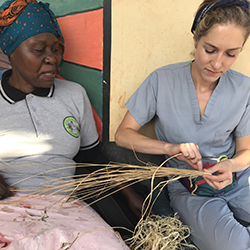 There are many potential reasons why medical students choose other specialties. Another field might suit their personality, preference and lifestyle. Others may be deterred from primary care because they worry about needing to be an "expert" in all things, rather than in one thing. There is also the considerable difference in income between some specialized providers and primary care providers, although this has improved in recent years.
What Does It Mean to be Selected for This Program?
I am excited for the opportunity to participate. It is important that the medical community pay greater attention to the physician shortage, especially in those areas where there are large gaps in access to health care. It is wonderful that the University of Arizona acknowledges this issue and is taking tangible action. As far as how it will help me in my medical school journey, I am graduating in May and will soon have to reconcile with the large amount of debt that has accrued over the past four years. This scholarship gives me some solace that I will be able to pursue my passion within primary care and begin to chip away at the debt.
Why Did You Choose the College of Medicine – Phoenix?
I chose the College of Medicine – Phoenix because of the culture, the location in my hometown, and the access to so many high-quality resources and clinical sites. I am very happy with my decision and feel that I have received an excellent education.
About the College
Founded in 2007, the University of Arizona College of Medicine – Phoenix inspires and trains exemplary physicians, scientists and leaders to optimize health and health care in Arizona and beyond. By cultivating collaborative research locally and globally, the college accelerates discovery in a number of critical areas — including cancer, stroke, traumatic brain injury and cardiovascular disease. Championed as a student-centric campus, the college has graduated 669 physicians, all of whom received exceptional training from nine clinical partners and more than 2,600 diverse faculty members. As the anchor to the Phoenix Bioscience Core, which is projected to have an economic impact of $3.1 billion by 2025, the college prides itself on engaging with the community, fostering education, inclusion, access and advocacy.