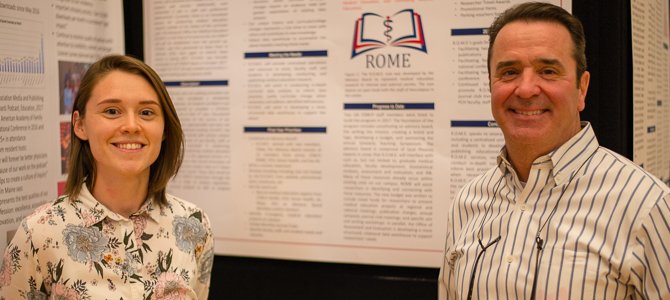 Research Office for Medical Education Debuts at Teaching Symposium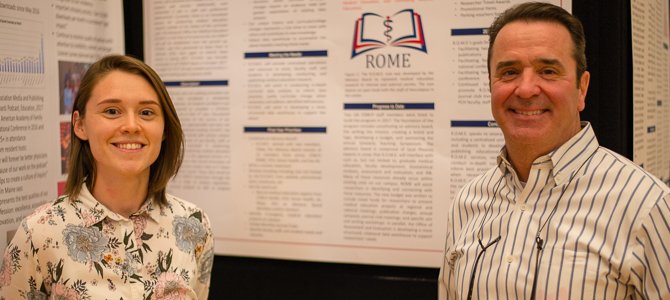 ROME Sponsors Scholarly Teaching Symposium for Medical Education Research.
A new resource office has opened at the University of Arizona College of Medicine – Phoenix for researchers doing curricular or medical education research.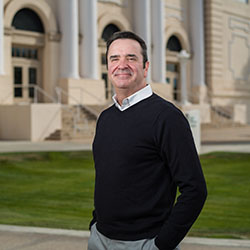 The Research Office for Medical Education (ROME) provides mentorship, hypotheses development, assistance with Institutional Review Board approval, data gathering, biostatistical analysis and manuscript writing for staff, faculty, residents and students.
"We are here to connect resources in a way that makes it easy for someone to parachute in and get assistance, whether it's helping you get your first poster presented or networking with others," said Paul Standley, PhD, associate dean of Curricular Affairs and Program Evaluation. "It is a collaboration of existing and new resources that we are trying to centralize for a very particular type of research."
Dr. Standley came up with the idea nearly two years ago while thinking about the program evaluation and research data the department acquired.
He said it was a staggering amount of data, much of which was never looked at closely. That's when he came up with the idea for ROME, which allows his team to provide a centralized service for those interested in, or already developing, conducting or publishing medical education research.
Dr. Standley organized ROME with Amoreena Trigg, MEd, a coordinator of curricular affairs at the medical school.
"ROME is really the first of its kind at the college, but the same idea is gaining ground at medical schools nationally and internationally," Trigg said. "We have collaborated with various units and departments at the college and its affiliates to ensure that we have the best understanding of medical education research across the continuum."
Although the research component is similar to the Research Office, ROME will focus on medical education research that specifically pertains to medical school curriculum, student performance, faculty performance as it relates to medical education success, and program evaluation. The group also has partnered with the Research Office and other departments on campus as part of its advisory board.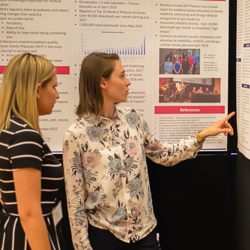 The group organized a Scholarly Teaching Symposium on April 18 with faculty members, staff, students and residents presenting 38 posters.
Dr. Standley called the symposium a "resounding success."
The symposium had representation from the UA College of Medicine – Phoenix, Banner Health, the Phoenix VA Health Care System, Phoenix Children's Hospital, HonorHealth and Maricopa Integrated Health System.
ROME plans to offer monthly journal clubs, workshops and opportunities to sponsor and mentor publications, poster presentations and abstracts for all at the College of Medicine – Phoenix and its affiliates who are focused on medical education and curriculum research.
About the College
Founded in 2007, the University of Arizona College of Medicine – Phoenix inspires and trains exemplary physicians, scientists and leaders to optimize health and health care in Arizona and beyond. By cultivating collaborative research locally and globally, the college accelerates discovery in a number of critical areas — including cancer, stroke, traumatic brain injury and cardiovascular disease. Championed as a student-centric campus, the college has graduated 593 physicians, all of whom received exceptional training from nine clinical partners and more than 2,400 diverse faculty members. As the anchor to the Phoenix Biomedical Campus, which is projected to have an economic impact of $3.1 billion by 2025, the college prides itself on engaging with the community, fostering education, inclusion, access and advocacy.