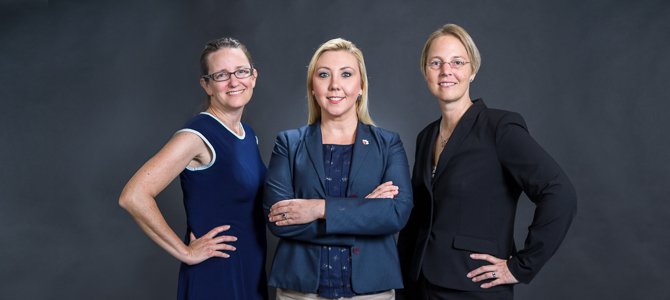 Researcher, Medical School Innovator and Health Care Administrator Find Common Goals in Encouraging Women to Pursue Medicine and Science Careers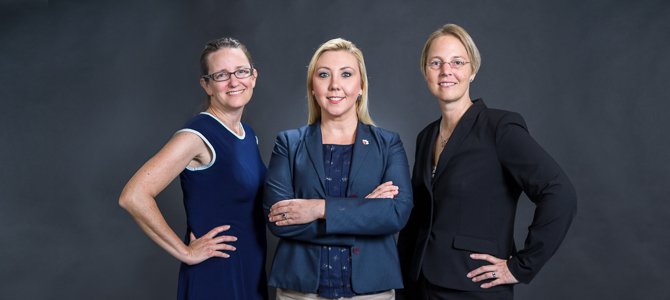 Throughout September and October, the University of Arizona College of Medicine – Phoenix is highlighting women researchers and faculty who are teaching, mentoring and leading others in academic medicine.
The special coverage is part of Women in Medicine and Science month (September), an initiative of the American Medical Association, which is highlighting advocacy of women physicians and scientists and health issues impacting female patients. The theme is "Celebrating Our Legacy, Embracing Our Future."
Taben M. Hale, PhD, is a nationally known researcher who is developing treatments to prevent heart failure, and carves out important time to mentor students from high school to post docs as a way to improve access to STEM careers for women. Jennifer Hartmark-Hill, MD, is already making her mark as an innovator in medical education by establishing the Program for Narrative Medicine at the UA College of Medicine – Phoenix. Michelle Dorsey, MD, is an expert in process improvement and change management. She will spend the next year as a fellow in the White House Leadership Development Program. One of her priorities is spreading the word about the vast opportunities in health care professions for women.
Learn more about these exceptional women scientists and physicians: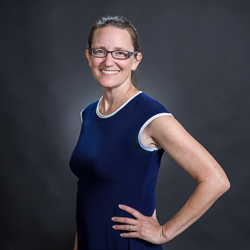 Taben M. Hale, PhD, leads a nationally recognized research program investigating the consequences of high blood pressure on the structure and function of the heart. The goal of her work is to develop new drug treatments to prevent progression to heart failure. Dr. Hale was recruited to the University of Arizona College of Medicine – Phoenix in 2008, where she teaches pharmacology to first- and second-year medical students and mentors trainees at all levels, from high school students to post-doctoral fellows. Dr. Hale's trainees have received research fellowships and awards from national societies. She is an active member of the American Heart Association, has presented her findings at annual meetings and served as a grant reviewer. Dr. Hale is passionate about her outreach activities to promote and increase accessibility to careers in STEM, and directs the Department of Basic Medical Sciences High School Internship Program.
"In 1946 my grandmother was forced to drop out of her biochemistry graduate program when she became pregnant with my father. Thanks to the trailblazing women who came before me, I live in a time and place where I did not have to choose between having a career in science and having a family. It is incumbent upon me to continue this work to remove barriers that impede the advancement of women in science. I am excited to be part of the UA College of Medicine – Phoenix Women in Medicine and Science group, which works to promote advancement, leadership and success for women faculty in all roles within academic medicine and science."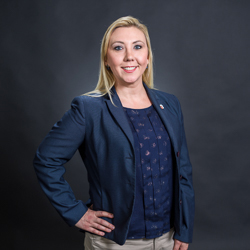 Jennifer Hartmark-Hill, MD, works to promote patient advocacy and servant-leadership as a faculty member at the UA College of Medicine - Phoenix. She is passionate about innovative medical education that fosters competent and compassionate person-centered care, as well as that which addresses complex health and social needs of populations. She is founding director of the college's Program for Narrative Medicine in the Department of Bioethics and Medical Humanism, and medical director of the SHOW (Student Health Outreach for Wellness) Community Health Initiative. A tri-university interprofessional "learning laboratory," SHOW delivers and studies outcomes of unique models of care for underserved patients, including those experiencing homelessness and substance use disorders. She works to incorporate concepts of health care transformation and advocacy into the Primary Care Faculty Development Fellowship she directs, and endeavors to role model leadership in advocacy through service as an executive board member for the Arizona Medical Association. She has served on legislative committees and provided testimony on issues of patient safety, access to care, graduate training opportunities and issues affecting the future health care workforce.
"We need to promote a new generation of diverse physician-leaders and innovators, including more women, into the governance of health care systems if we are going to reimagine how to improve our health as a nation," said Dr. Hartmark-Hill. "We must invest in strong primary care community-based models that include interprofessional, integrated care for people in need."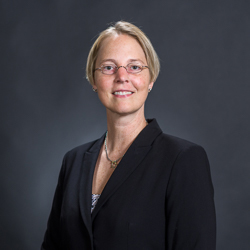 Michelle Dorsey, MD, fosters a culture of innovation within the Veterans Administration Health Care System. Initially distinguishing her facility by helping to develop the VA's only Breast Imaging Center of Excellence, she subsequently broke the glass ceiling as the youngest and first female chief of radiology at the Phoenix VA. During a challenging time, Dr. Dorsey transformed her department into a national model of timely and state-of-the-art radiology care. Renowned for her process improvement and change management abilities, Dr. Dorsey was quickly tapped for multiple senior executive positions: acting associate and deputy director at the Phoenix VA, and acting associate director of the National Teleradiology Program. This culminated in her recent selection as the first physician to represent the Department of Veterans Affairs as a fellow in the White House Leadership Development Program. In her placement at the Office of Management and Budget, she will be responsible for programmatic leadership of the federal government's Customer Experience Cross-Agency Priority Goal.
"The proportion of women entering radiology residencies remains quite low in comparison to the number of female medical students," Dr. Dorsey said. "Radiology is frequently not considered to be patient facing, although that has not been my experience as a breast imager. It is a technologically advanced, ever-changing field with many opportunities for personal and professional growth. We must look for ways to bring up the next generation of women radiologists."
If you would like more information about the Women in Medicine and Science group, please contact Julie Parrish. For information about the Phoenix chapter of Graduate Women in Science, contact Sandra Maria Hinz.
SPECIAL SEPTEMBER/October CONTENT:
Features with women in leadership at the College of Medicine – Phoenix:
Taben Hale, PhD; Jennifer Hartmark-Hill, MD, Michelle Dorsey, MD.
About the College
Founded in 2007, the University of Arizona College of Medicine – Phoenix inspires and trains exemplary physicians, scientists and leaders to optimize health and health care in Arizona and beyond. By cultivating collaborative research locally and globally, the college accelerates discovery in a number of critical areas — including cancer, stroke, traumatic brain injury and cardiovascular disease. Championed as a student-centric campus, the college has graduated 669 physicians, all of whom received exceptional training from nine clinical partners and more than 2,600 diverse faculty members. As the anchor to the Phoenix Bioscience Core, which is projected to have an economic impact of $3.1 billion by 2025, the college prides itself on engaging with the community, fostering education, inclusion, access and advocacy.