Three Faculty Members Have Distinguished Themselves as Academic Medicine Leaders

Throughout September and October, the University of Arizona College of Medicine – Phoenix is highlighting women researchers and faculty who are teaching, mentoring and leading others in academic medicine.
Women in Medicine and Science Month (September) celebrates the accomplishments of women physicians and scientists and highlights advocacy related to women in health care and issues impacting women patients.
While there are 42,000 women enrolled in U.S. medical schools, fewer than 10 percent of women who hold a leadership position in medicine are a department chair, CEO or CMO.
The American Medical Association reports that the proportion of women in higher academic ranks continues to be lower than their male counterparts with 44 percent of assistant professors women compared to 56 percent who are male. At the full professor level, 21 percent are women and 79 percent are men.
Read about three faculty members who are established leaders at the UA College of Medicine – Phoenix:
Maria Manriquez, MD, is a University of Arizona College of Medicine alumna and acting associate dean for clinical curriculum for the University of Arizona College of Medicine - Phoenix.  She developed and directs the Pathway Scholars Program, which addresses diversity in the physician workforce. The program prepares students for medical school through a yearlong curriculum designed to position them to thrive once they matriculate.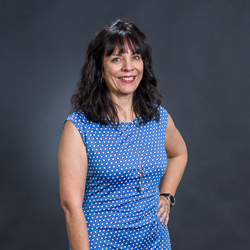 Dr. Manriquez brings vast experience in program direction that spans undergraduate education, medical education, graduate and continued medical education. Her service includes vice chair, then chair of the Arizona section of American College of Obstetricians and Gynecologists. She has served as at-large fellow for District VIII on the advisory council for the organization. Dr. Manriquez is on the Council of Resident Education and Gynecology and is the CREOG program chair.
During Dr. Manriquez's tenure at Maricopa Integrated Health Systems, she was associate director of the residency program in OB/GYN and vice chair of the OB/GYN department. Dr. Manriquez continues to maintain a clinical practice focusing on substance use disorders in pregnancy. Her research and advocacy is aimed at investigating innovations in prenatal care models addressing pre-term delivery, substance use disorders in pregnancy and care coordination.
"Women in medicine, education or any leadership position are obligated to champion good solutions to real problems affecting our society, including propagating more women and minorities in those leadership positions."
Susan Kaib, MD, is associate dean of student affairs at the UA College of Medicine – Phoenix, and has had a wide-ranging career in medicine, science and health care industries.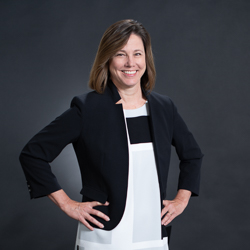 After graduating from Arizona State University with a degree in chemistry, Dr. Kaib worked as a neonatal biochemist at St. Joseph's Hospital in Phoenix. Dr. Kaib went on to study medicine at the University of Arizona College of Medicine - Tucson, completing her family medicine residency at Phoenix Baptist Hospital. She has worked in private practice, as medical director for Kronos Optimal Health Company and as president of Kronos Science, a contract research laboratory prior to transitioning into medical education.
Since coming to the college eight years ago, Dr. Kaib has filled many roles, including teaching students as an associate professor of Family, Community and Preventive Medicine, assistant director of the doctoring program, and career and professional advisor. Her most coveted awards are student-selected honors, which include being selected as a faculty inductee to the Gold Humanism Honor Society and the Master Educator Award.
"My mom and dad always told me I could be anything I wanted. I was lucky to have unwavering moral support. It wasn't always easy, and sometimes I was terrified to accept new opportunities. But without change, there can be no growth. My advice: Be brave. Shoot for your dreams, but also have a parallel plan."   
Cheryl O'Malley, MD, has been involved as a leader in multiple areas of the UA College of Medicine - Phoenix, clinically at Banner Health and nationally. Her leadership of the internal medicine residency program has been highlighted by a focus on quality improvement and patient safety, innovative delivery of didactics, personalized education, an emphasis on resident engagement in program changes and teaching house staff strategies for career vitality and wellness.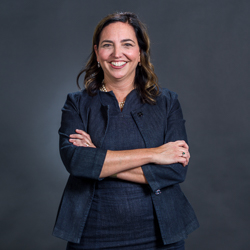 She has brought her expertise in graduate medical education (GME) to the college's curriculum during previous roles and most recently as interim vice dean, academic affairs. Her desire to stay close to patients and trainees led to her decision to return to GME to continue in her role as program director. She continues to be a force of influence in all of the areas that she works through her leadership skills, broad perspective and collaborative approach to problem-solving.
"Creativity and love are the driving forces of my life both at work and outside. I serve patients, trainees and the health care system as a whole with passion and an optimistic outlook of continuous improvement. I'm driven to find creative solutions and to ignite engagement by connecting resources and ideas with needs. I'm excited that my career in medicine and the leadership positions I have been privileged to hold have allowed me to have an impact in improving the lives of others."
If you would like more information about the Women in Medicine and Science group, please contact Julie Parrish. For information about the Phoenix chapter of Graduate Women in Science, contact Sandra Maria Hinz.
Special September/October Content:
Features with women in leadership at the College of Medicine – Phoenix:
Maria Manriquez, MD; Susan Kaib, MD, Cheryl O'Malley, MD.
About the College
Founded in 2007, the University of Arizona College of Medicine – Phoenix inspires and trains exemplary physicians, scientists and leaders to optimize health and health care in Arizona and beyond. By cultivating collaborative research locally and globally, the college accelerates discovery in a number of critical areas — including cancer, stroke, traumatic brain injury and cardiovascular disease. Championed as a student-centric campus, the college has graduated 593 physicians, all of whom received exceptional training from nine clinical partners and more than 2,400 diverse faculty members. As the anchor to the Phoenix Biomedical Campus, which is projected to have an economic impact of $3.1 billion by 2025, the college prides itself on engaging with the community, fostering education, inclusion, access and advocacy.