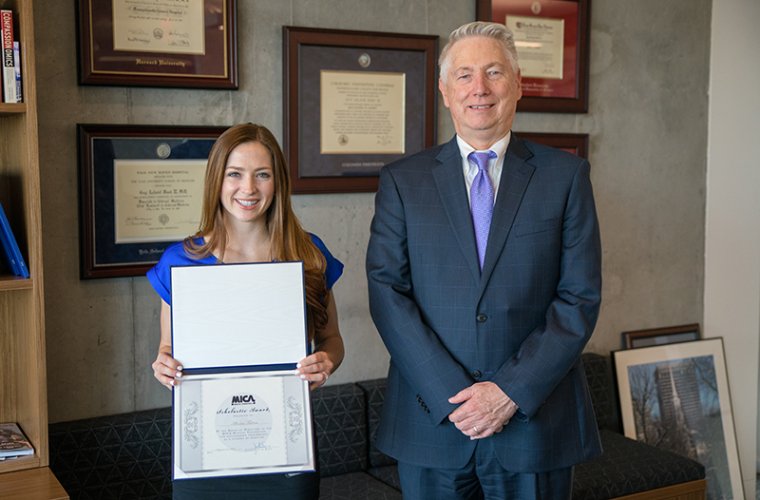 Three UA College of Medicine – Phoenix Students Receive MICA Scholarships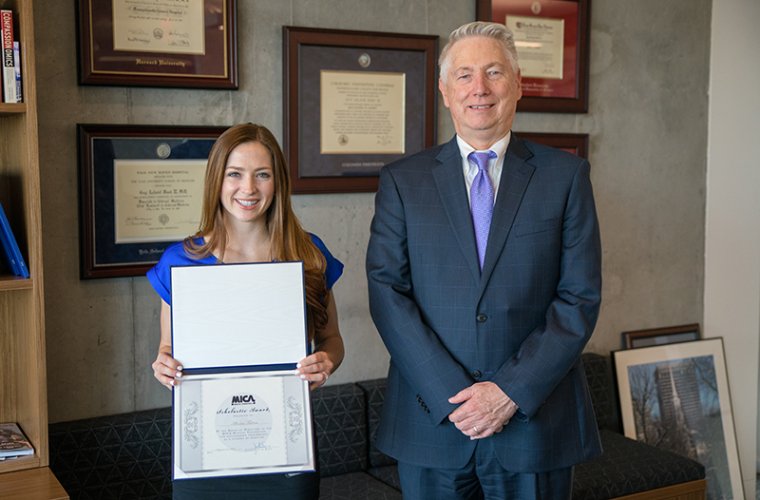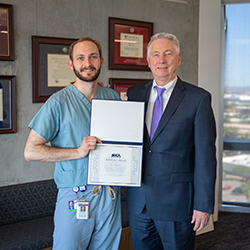 Three University of Arizona College of Medicine – Phoenix medical students have received scholarships from the Mutual Insurance Company of Arizona (MICA) Medical Foundation Board of Trustees.
Fourth-year students Madeline Heiland, Alexia Tatem and Tyler Hoelscher each received scholarships for academic achievement.
They were awarded the following:
Madeline Heiland received the Robert F. Crawford, MD, Scholastic Achievement Award.
Alexia Tatem received the MICA Medical Foundation Scholastic Award.
Tyler Hoelscher received the MICA Medical Foundation Scholastic Award.
Tyler Hoelscher said the award will help him not only financially, but personally.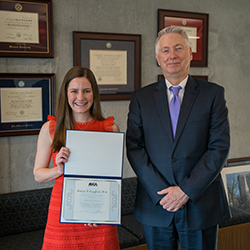 "Medical school really requires you to throw your entire self in, and sometimes we medical students tend to be our own harshest critics," he said. "This award reminded me that people can see my successes also, and that there are people looking out for us."
Alexia Tatem said the scholarship "represents the hard work I have put in during medical school resulting in outstanding academic achievement, which I wouldn't have been able to do without the support of my family and mentors."
The MICA Medical Foundation has supported the UA College of Medicine – Phoenix since 2015, providing annual scholarship support and sponsoring Academic Excellence Day.
The foundation was founded in 2014 to support physician education and training, medical care delivery research and improved patient outcomes in the communities they serve.
Topics
About the College
Founded in 2007, the University of Arizona College of Medicine – Phoenix inspires and trains exemplary physicians, scientists and leaders to optimize health and health care in Arizona and beyond. By cultivating collaborative research locally and globally, the college accelerates discovery in a number of critical areas — including cancer, stroke, traumatic brain injury and cardiovascular disease. Championed as a student-centric campus, the college has graduated 745 physicians, all of whom received exceptional training from nine clinical partners and more than 2,700 diverse faculty members. As the anchor to the Phoenix Bioscience Core, which is projected to have an economic impact of $3.1 billion by 2025, the college prides itself on engaging with the community, fostering education, inclusion, access and advocacy.