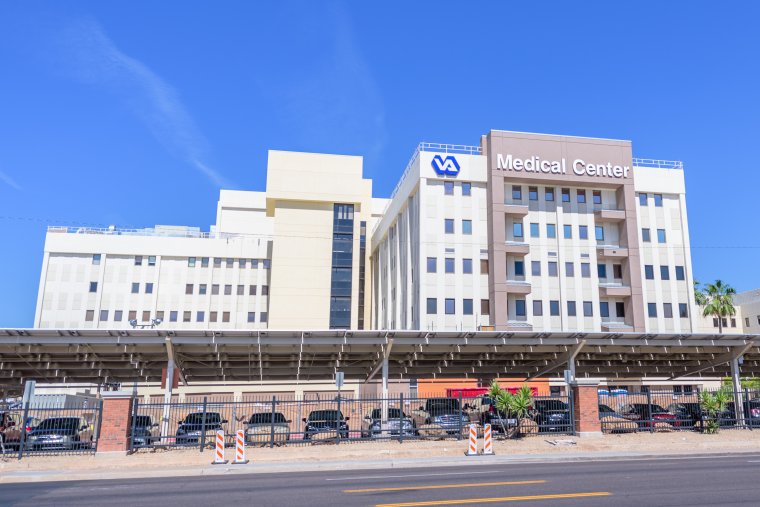 UA College of Medicine – Phoenix, VA Health Care System Launch Initiative to Improve Treatment Options for Veterans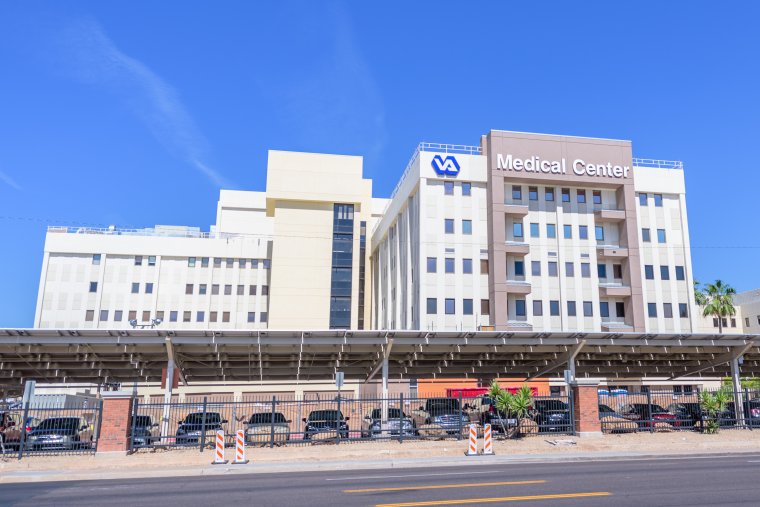 Collaborative Program Could Prevent Adverse Drug Events, Save Lives and Decrease Healthcare Costs
The University of Arizona College of Medicine – Phoenix is partnering with the Phoenix Veterans Affairs Health Care System to provide personalized drug treatment for veterans.
The program, Pharmacogenomics Action for Cancer Survivorship (PHASeR), is a collaboration between the U.S. Department of Veterans Affairs and Sanford Health, a Midwest-based health care system, with the goal to improve patient treatment by using medications tailored to their genes. It is funded by a $25 million gift from philanthropist Denny Sanford and a matching fundraising effort from Sanford Health.
Although the program initially focused on cancer survivors, non-cancer veterans also can benefit from this program. The pharmacogenomics tests will help physicians with clinical decision-making for a variety of pharmaceutical treatments, including mental health and cardiovascular diseases, as well as pain management.
Will Heise, MD, assistant professor in the Division of Clinical Data Analytics and Decision Support at the UA College of Medicine – Phoenix, said the program seeks to prevent adverse reactions to drugs, save lives and decrease health care costs over time.
"The Veteran's Administration is heavily invested in pharmacogenomics research and precision medicine," Dr. Heise said. "Arizona veterans will benefit from our early entry into these kinds of programs. We serve a huge and growing number of veterans through the Arizona VA systems and have a talented precision medicine and biomedical informatics team at the UA College of Medicine – Phoenix."
Pharmacogenomics is the study of how genes affect a patient's response to drugs. By studying an individual's genes through a simple blood draw, physicians can determine which medications may be more effective for patients and which ones are less likely to produce adverse reactions. The patient's current medication may be adjusted based on the tests. The results will be applicable throughout the patient's lifetime and may help a physician select medications in the future, increasing their effectiveness and decreasing the risk for side effects.
"This initiative will revolutionize how medicine is being practiced as physicians," said Hamed Abbaszadegan, MD, director of the college's Clinical Informatics Fellowship and chief health innovation and informatics officer from the Phoenix VA. "We will know what medications to avoid, and which ones to dose adjust based on your personal genomic profile. Every single one of us should have this genetic testing completed, so that we know how our bodies will react to medications."
Sal Rivas, PharmD, an assistant professor of practice at the College of Medicine – Phoenix, is a veteran himself and the project lead from the Phoenix VA.
"Since the dawn of time, medication prescribing has been a guessing game as far as knowing the effect a drug will have on you as an individual," Rivas said. "This project will forever change this practice. Nothing excites me more as a veteran knowing the health care in the VA is the most cutting edge in the entire world."
Although cancer survivors are of specific interest, a cancer diagnosis is not required to participate in the program, which will expand to as many as 250,000 veterans at more than 100 sites nationally by 2022. It launched in March 2019 in Durham, N.C.
"This partnership signals the commitment of the Phoenix VA and UA College of Medicine – Phoenix to be a powerhouse of pharmacogenomics outcomes research," Dr. Heise said. "This is truly cutting-edge medicine just starting to demonstrate its full potential."
Deepak Voora, MD, director, VA PHASeR Program, associate professor, Department of Medicine, Center for Applied Genomics and Precision Medicine at Duke University School of Medicine, said the pilot is an opportunity to give back to veterans.
"This enhances the VA's ability to meet new and emerging needs for veterans, their families and caregivers," he said.
Veterans can obtain access to the pharmacogenomics testing through a blood draw at their local VA facility. Sanford Health processes the tests at its South Dakota facility, and the patient and his or her physician will receive the results to help decide whether to change treatment.
About the College
Founded in 2007, the University of Arizona College of Medicine – Phoenix inspires and trains exemplary physicians, scientists and leaders to optimize health and health care in Arizona and beyond. By cultivating collaborative research locally and globally, the college accelerates discovery in a number of critical areas — including cancer, stroke, traumatic brain injury and cardiovascular disease. Championed as a student-centric campus, the college has graduated 745 physicians, all of whom received exceptional training from nine clinical partners and more than 2,700 diverse faculty members. As the anchor to the Phoenix Bioscience Core, which is projected to have an economic impact of $3.1 billion by 2025, the college prides itself on engaging with the community, fostering education, inclusion, access and advocacy.