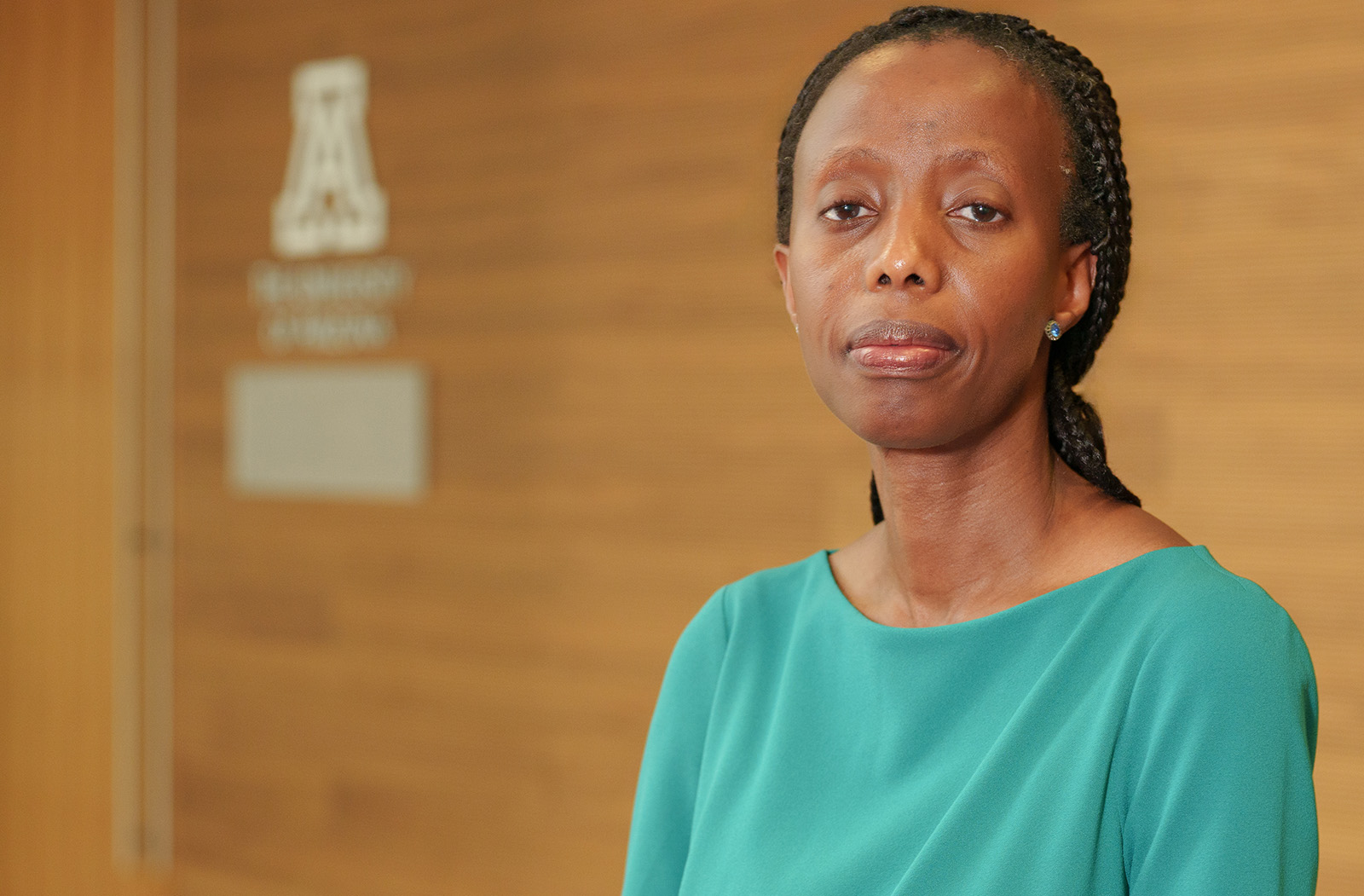 Women to Watch in Medicine and Science – Maa-Ohui Quarmyne, MD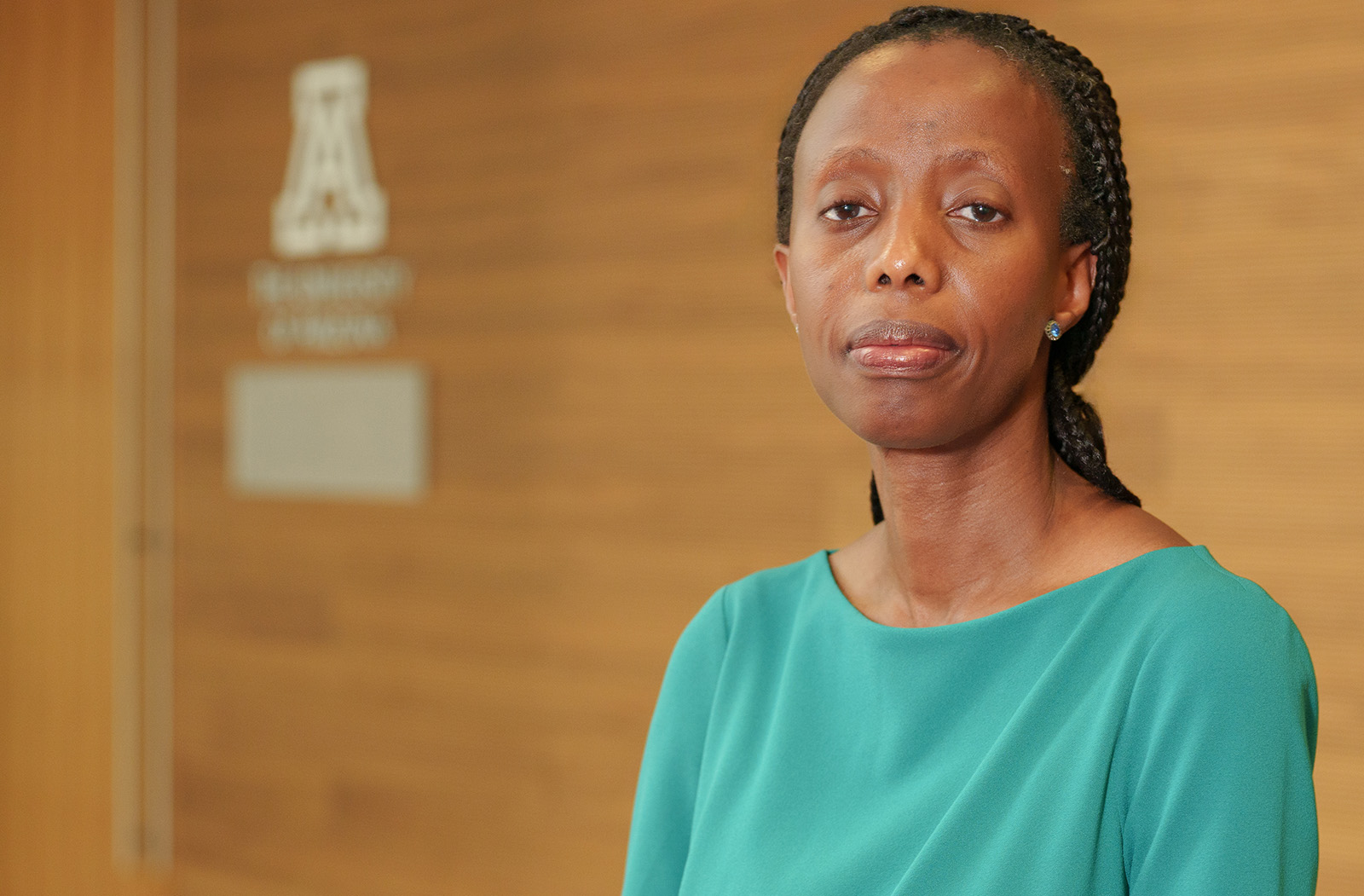 Dr. Quarmyne strives to provide equity in health care for adults with sickle cell disease
Before becoming a staff physician at Phoenix Children's and a clinical associate professor at the University of Arizona College of Medicine – Phoenix, Maa-Ohui Quarmyne, MD, grew up in Ghana.
After completing her medical school training there, Dr. Quarmyne came to the U.S. to pursue pediatric residency training at Mount Sinai Hospital in Chicago, IL.
"I came to the United States because I wanted to be able to do subspecialty training after pediatrics," Dr. Quarmyne said. "I wanted to be a hematologist and coming here at that time made that path easier."
Following her residency, Dr. Quarmyne did a fellowship in pediatric hematology-oncology at the Cincinnati Children's Hospital. She joined the faculty at the Aflac Cancer and Blood Disorders Center, Children's Healthcare of Atlanta/Emory University after fellowship training and was there for eight years before moving to Phoenix in 2020.
As a hematologist, Dr. Quarmyne has a particular interest in sickle cell disease (SCD). The disease is a group of genetic disorders affecting the hemoglobin in the blood. SCD changes the shape of red blood cells, causing them to become less flexible (or less pliable) leading to obstruction of blood flow and pain.
The misshapen cells are short-lived, causing chronic anemia (or low blood levels). SCD affects millions of people worldwide from different ethnicities, but in the U.S., it is more common in people of African descent, affecting approximately one in every 500 African American births, according to the Centers for Disease Control and Prevention (CDC).
She finds that the inability to access to care is the most pressing issue affecting adults with sickle cell disease.
"We find that there is a lack of providers who are knowledgeable about sickle cell disease, or who are even able to take care of these patients," Dr. Quarmyne said. "There is certainly a dearth of expertise for adult sickle cell care, especially in the valley."
The CDC recently sponsored the Sickle Cell Data Collection program to provide comprehensive population-based data to inform decisions and policies within funded state programs with the ultimate goal of improving health and well-being of patients with sickle cell disease. Dr. Quarmyne's program, along with other partners in Arizona, submitted an application.
"We hope to use that information to gain additional information about outcomes and to be able to make an impact," Dr. Quarmyne said. "Using the information we would gain from the grant, if awarded, would help us tackle gaps in knowledge and improve care."
At this stage of her medical career, Dr. Quarmyne defines success as improving access to quality health care — particularly for adult sickle cell disease patients in the Valley — and is advocating for it.
"I remember in medical school, one of my professors said 'You're here to learn, but your goal would be to add to the knowledge of what we know in medicine now,'" Dr. Quarmyne said. "If I am able to make an impact on what we know about sickle cell disease here in the Valley, I think that would be very satisfying."
Dr. Quarmyne hopes to inspire the next generation of physicians and researchers by emphasizing the importance of everyday labor when it comes to helping the community.
"We put a big emphasis on big discoveries that change our world and care," Dr. Quarmyne said. "I hope to show some of the young physicians that you can make an impact on patient care outside your office and inside your office."
Dr. Quarmyne finds that women have unique roles in society and are equally competent. The support she has received from other women has given her unique perspectives.
"I've had great mentors who have been men, but I've found that some of my female mentors have helped me to find balance in my career and family life in ways that are very unique," Dr. Quarmyne said.
Since she started practicing medicine, Dr. Quarmyne has seen tremendous progress in therapeutics, especially gene therapy's potential as an alternative method of treatment especially for those for whom bone marrow transplant may not be an option.
"We have three new Food and Drug Administration-approved medicines for sickle cell disease and an interest in pharma for drug development for sickle cell disease," Dr. Quarmyne said. "If gene therapy works out the way we hope, it opens up options for treatment in ways that wasn't there a decade ago."
Ten years from now, Dr. Quarmyne hopes that the patients she sees now as children will live to be adults with full quality of life.
"I hope that sickle cell disease will be a disease that we live with just as we live with other chronic diseases that don't impact overall lifespan if managed well," Dr. Quarmyne said. "We are not there yet, and we have a long way to go for that."
Read more Women to Watch in Medicine and Science profiles
About the College
Founded in 2007, the University of Arizona College of Medicine – Phoenix inspires and trains exemplary physicians, scientists and leaders to optimize health and health care in Arizona and beyond. By cultivating collaborative research locally and globally, the college accelerates discovery in a number of critical areas — including cancer, stroke, traumatic brain injury and cardiovascular disease. Championed as a student-centric campus, the college has graduated more than 800 physicians, all of whom received exceptional training from nine clinical partners and more than 2,700 diverse faculty members. As the anchor to the Phoenix Bioscience Core, which is projected to have an economic impact of $3.1 billion by 2025, the college prides itself on engaging with the community, fostering education, inclusion, access and advocacy.