Overview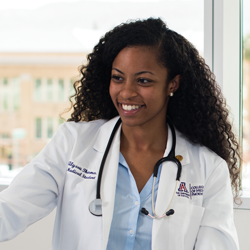 Why become a Community Health Mentor? This unique program allows you to share your health story with the next generation of health care professionals. Through the program, you will meet with a group of health professions students approximately every six weeks for one and a half to two hours, over the period of one year. In that time, you will talk with students about your life, your health history, your personal experiences in/with health care, what you consider the makings of a good health professional, as well as what your insurance does and does not pay for. These discussions are meant to foster meaningful relationships with students, engaging them in firsthand, real world health care experiences.
Benefits and Desired Qualifications
What does a Community Health Mentor receive?
As a Community Health Mentor, you will receive:

A nutritional and home safety assessment.
A medication review.
Advance care planning and community resources.
Who can be a Community Health Mentor?
The program is seeking adults with chronic medical conditions, such as:

Heart, lung, or kidney disease, high blood pressure, diabetes and arthritis.

Those who have a primary care physician (PCP).
People who want to share their experiences in health care.
And anyone who wants to teach future health professionals.
For information on how to become a Community Health Mentor, please contact:
*Volunteering to become a Community Health Mentor does not require you to answer any questions you may be uncomfortable with. Mentors are also advised not to ask students for medical or rehabilitation advice. As students, they are still in training and, therefore, are not yet qualified to provide independent medical advice.