Overview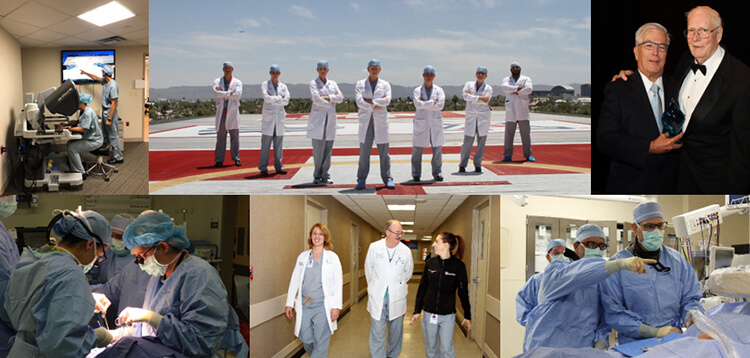 The Phoenix Integrated Surgical Residency was one of the first surgical training programs in the Southwest and is proud to have trained more Arizona surgeons that any other program in the country. We provide a comprehensive educational experience, involving a wide breadth of patient diseases and operative opportunities in the community and academic environments. We have prided ourselves in giving each resident the experiences, knowledge and training they need to become independent, confident and technically proficient surgeons. In short, our goal is to train a great "general" general surgeon.
The program is based at Banner – University Medical Center Phoenix (formerly known as Banner Good Samaritan Medical Center), a tertiary referral center ranked as one of the top hospitals in Arizona by US News and World Report. We have a primary affiliation with the University of Arizona College of Medicine – Phoenix with residents and medical students working closely together. The exceptional faculty, both volunteer and full-time, are especially committed to the training of the next generation of surgeons and surgeon leaders. We welcome you to learn more about the people and the program that comprise the University of Arizona College of Medicine – Phoenix Integrated Surgical Residency.
Upcoming Information Session
Please join program leadership and current residents for a Virtual Meet and Greet!
Follow Us on Social Media