Overview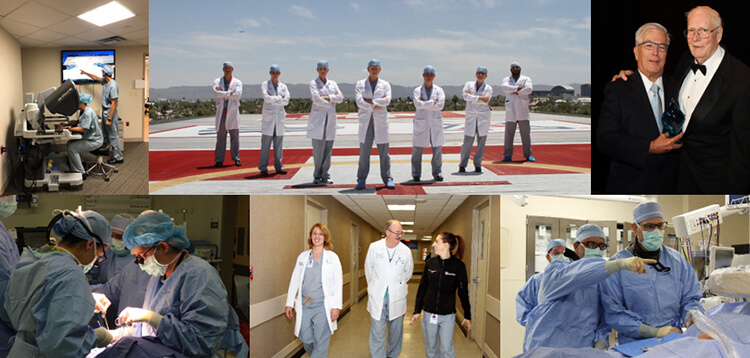 The Phoenix Integrated Surgical Residency (PISR) was one of the first surgical training programs in the southwestern United States and is proud to have trained more Arizona surgeons than any other program in the country. The program stresses the importance of a strong general surgery education. We provide a comprehensive educational experience, involving a wide breadth of patient diseases and operative opportunities in both the community and academic environments. Whether it is caring for Alaskan Natives who live remote from health care facilities or providing surgical interventions to patients who have options for choosing their surgeon, we believe that a well-trained general surgeon should feel comfortable in any environment.
To achieve this, our residents rotate at academic referral hospitals — including Banner – University Medical Center Phoenix and the The Phoenix VA Health Care System, along with community hospitals — such as Banner Desert Medical Center and the Alaska Native Medical Center in Anchorage.
This diverse exposure provides unparalleled surgical training. We have prided ourselves in giving each resident the experiences, knowledge and training they need to become independent, confident and technically proficient surgeons. In short, our goal is to train a great "general" general surgeon.
Follow Us on Social Media