Overview
The University of Arizona College of Medicine – Phoenix, in partnership with Banner Health and SpaceX, is the site of the Arizona Program for Exploration (APEX) Medicine and Surgery Fellowship. Centered in Phoenix, AZ, and administered with collaborating surgeons and physicians nationally, the APEX Fellowship will prepare physicians to work in the commercial aerospace medical field and provide austere surgical and critical care support. This is a unique opportunity and represents the first fellowship training program in the U.S. that goes beyond primary care medical oversight of astronauts, teaching aerospace surgery and procedural skills for aerospace missions.
The one-year fellowship will offer several unique rotations in topics such as hyperbaric medicine, pilot orientation, flight-readiness examination, aerospace physics and physiology, and delivery of austere medical care — meaning care that is given in extreme and resource-constrained environments. As the primary clinical site for the APEX Fellowship, Banner – University Medical Center Phoenix will afford Fellows the opportunity to experience rotations across all clinical disciplines. On-site clinical days at SpaceX will engage fellows in health care delivery and medical evaluation of astronauts, aviators, spaceflight participants and occupational health for SpaceX personnel. Fellows will have the opportunity to spend six months engaging in spaceflight-related activities and research with SpaceX.
Three main themes will be covered during the 12-month APEX Fellowship curriculum:
Clinical care.
Education.
Research and innovation.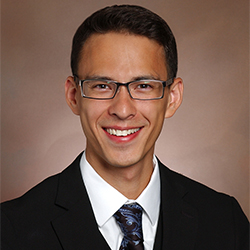 The curriculum requires 28 weeks of onsite activity at one or more of the three key SpaceX locations: the company's headquarters in Hawthorne, CA, Starship construction and launch site in Boca Chica, TX, and Kennedy Space Center in Cape Canaveral, FL.
Learning and experiential opportunities will foster assimilation of the practical skills necessary for effective support of diverse medical needs in the context of civilian, commercial and astronaut space flights. Program graduates will be leaders in the field of aerospace medicine and evolve this unique medical specialty to be in high demand for future space missions.
APEX is part of and led by surgeons in the Department of Surgery — its founding director, Eric Petersen, MD, a board-certified flight Surgeon, and Mira Milas, MD, the executive director.
For more information, please visit the APEX website. To submit an application, please contact @email.