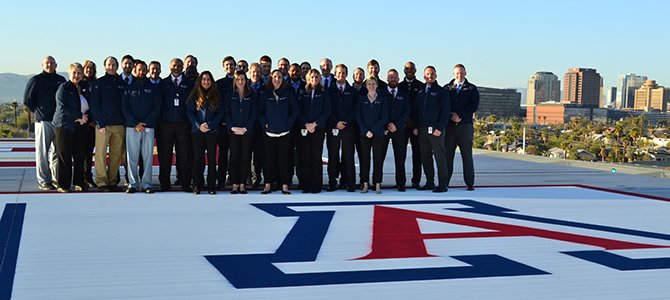 Our mission is to provide a professional and scholarly environment in which residents acquire the skills and the scientific foundation to become successful orthopaedic surgeons. Residents at University of Arizona – Phoenix have unique opportunities to develop early surgical experience and engage in research.
What We Look For in a Resident
We are looking for people who are bright problem solvers, who are capable of applying medical knowledge to a set problem and working through to a given solution. Our residents will also need the physical skills to effect that solution. That does not mean an applicant has to be overpoweringly strong, but an inclination for working with your hands and good coordination help.
On the research side of things, we are looking for innovative people with new thought processes. The playing field and procedures have changed over the years. Applicants also have to have a degree of determination. Orthopedics has a reputation of being a very busy practice. We see a lot of patients and often start early and stay late.
Lastly, we are looking for people who are collegial — who can work in a team environment, are able to disagree with each other without being disagreeable, and are able to discuss complex cases with colleagues in a productive manner.
Follow Us on Social Media