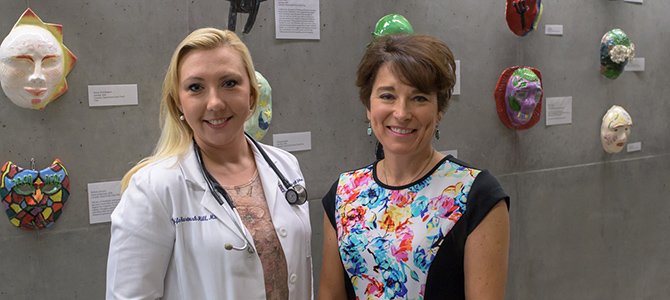 College to Offer New Certificate of Distinction in Health Humanities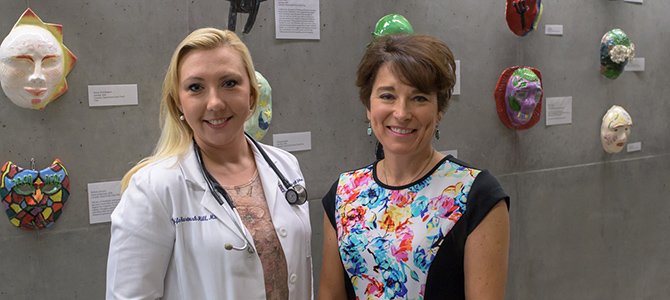 Program Aspires to Train Physicians Who Exemplify the Compassionate Side of Care
"The good physician treats the disease; the great physician treats the patient who has the disease." — Sir William Osler, MD
Building a bond — a real connection to the patient — is a side of medical care that is often overlooked. But it should not be.
Being a great physician takes more than simply knowing the best treatments for a given ailment, symptom or disease, which is why the college has developed a Certificate of Distinction in Health Humanities to educate future physicians about the benefits of compassionate practice.
Through disciplines such as literature, art, creative writing, drama, film, music, philosophy and ethical decision making, the program hopes to demonstrate to medical students how to investigate the ills of a patient in way that also allows them to reflect on their profession. In doing so, they may become more humane and empathetic physicians.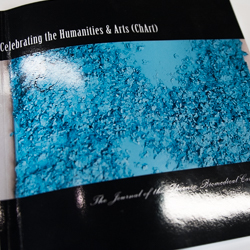 Though the Certificate of Distinction is new, these concepts are not, and the college has been putting them into practice since its inception.
In fact, the college's Department of Bioethics and Medical Humanism was founded on such a notion — striving to prepare students to provide respectful, humane patient care.
David Beyda, MD, chair of the department, reflected on the moment he discovered the value of knowing who the patient is. When doing rounds as an attending physician in a trauma center, Dr. Beyda was interrupted by one of his patients' mothers, who inquired, "You really don't know who Jeffery is, do you? You just know what he is: a bunch of broken pieces that you are trying to put back together."
For him, "It was an aha-ha moment." He'd been practicing medicine for several years by this point, but had never quite considered how he was seeing his patients. It was the first time he and his colleagues understood, "that we were simply there treating him like she said — a bunch of broken pieces, rather than a child."
Dr. Beyda has dedicated his career to such practice, traveling the world to provide care to the underserved and even writing books, Covenant Medicine — which was inspired by the incident above — and Border Crossing: It's Not What We Bring, But What We Leave Behind, that champion those philosophies.
He, Jennifer Hartmark-Hill, MD, and Cynthia Standley, PhD, were ardent proponents of the new program. And they, just as Dr. Beyda, have been working hard to instill these concepts in the college.
Dr. Hartmark-Hill is director of the Program for Narrative Medicine and Health Humanities, which focuses on the value of patient stories to understand individual's expectations for quality of life and care. In 2012, she started the Celebrating the Humanities through Arts (ChArt) Journal, which assembles the unique voices of the college's campus through a collection of assorted works. She has added many programs since then, including a Narrative and Diversity Book Club, a Film and Medicine series and a "Stories-in-Medicine" blog, co-founded with medical student Sara Pousti.
Dr. Cynthia Standley, director of the Program of Art in Medicine, has worked tirelessly to build a curriculum that helps medical students sharpen their skills in observation and description, fosters critical thinking and improves communication skills.
She has organized art journaling sessions and medi-zen classes; facilitated the installation of unique and inspiring art exhibits in the college's Health Sciences Education Building, a part of the college's partnership with the University of Arizona Museum of Art; and developed a series of events at the Phoenix Art Museum.
These programs will complement the new Certificate of Distinction, as it will require students to write reflective journal entries; complete at least one four-week Humanities or Ethics elective; lead activities as part of the Phoenix Art Museum program, Diversity Book Club or Film and Medicine series; participate in narrative/arts-based community outreach programs and complete a Scholarly Project related to bioethics and/or humanities.
Each of these requirements is meant to, "Empower medical students to become compassionate, as well as competent healers who deliver person-centered care," Dr. Hartmark-Hill said. She also stressed that the program will encourage students to, "Explore the 'who' of the individual patients alongside the 'what' — the illness. They will learn to value patients' values. They will learn to shift from the traditional approach of medicine of 'What's wrong?' or 'What's the matter with you?' to 'What matters to you?' "
Those words speak volumes and are a testament to the importance of incorporating the humanities into medical practice. As James Kirkpatrick, MD, noted in Putting It All Together: The Art and Science of Medicine, "Eventually there comes a time when science cannot stave off death or suffering, and the strict practitioner of medical science has nothing more to offer. But the practitioner of the art of healing always has something to offer in the form of attention, compassion, empathy and even wisdom."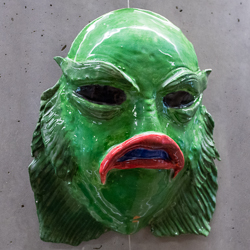 It is the college's hope to continue to develop future physicians who cherish and respect the weight of that responsibility.
Interested students should feel free to reach out to Drs. Beyda, Hartmark-Hill and Standley to discuss Scholarly Project research ideas.
About the College
Founded in 2007, the University of Arizona College of Medicine – Phoenix inspires and trains exemplary physicians, scientists and leaders to optimize health and health care in Arizona and beyond. By cultivating collaborative research locally and globally, the college accelerates discovery in a number of critical areas — including cancer, stroke, traumatic brain injury and cardiovascular disease. Championed as a student-centric campus, the college has graduated 669 physicians, all of whom received exceptional training from nine clinical partners and more than 2,600 diverse faculty members. As the anchor to the Phoenix Bioscience Core, which is projected to have an economic impact of $3.1 billion by 2025, the college prides itself on engaging with the community, fostering education, inclusion, access and advocacy.