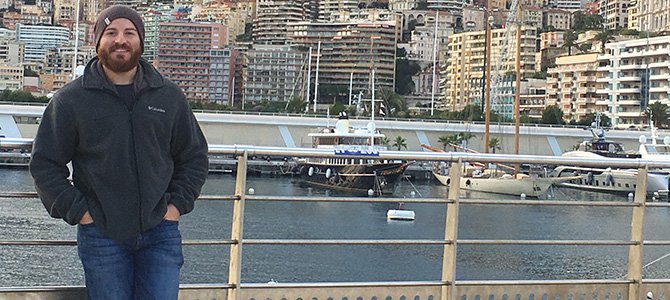 Commencement Profile: Jamil Jaber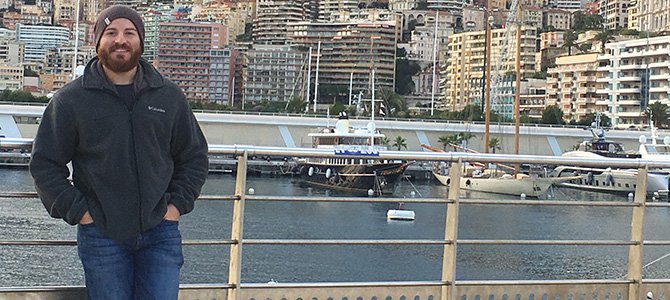 Medical Student will Serve His Country while Learning to be an Orthopedic Surgeon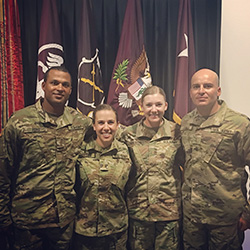 Jamil Jaber is a first generation American and a first generation college student who wants to be an orthopedic surgeon. He received a Health Professionals Scholarship from the U.S. Army and will train to become a surgeon with the Army after graduation.
He has had an unlikely path to medical school.
"Growing up, I was an unlikely academic. I worked in my family's grocery business until shortly after high school."
His interest in medicine stemmed from a desire for a career that would allow him to have a lasting impact on others and challenge him to grow as an individual. "It is a tremendous privilege to bear witness to human suffering. It changes how you color the world, and keeps you acutely aware of what it means to be alive."
Jaber knew before he started medical school that he wanted to pursue surgery. "I was very interested in surgical care of traumatic injury, and thought I would pursue a career in trauma surgery."
An elective rotation in his third year convinced him that orthopedics fit his interests. "I find the ability to affect immediate and lasting change for a patient extremely rewarding. The technical demands and analytic rigor of orthopedic surgery really appealed to me. In many ways, orthopedics draws on engineering concepts, and I find the interplay of physics and medicine fascinating."
Although the curriculum and location of the college were appealing, ultimately, he chose the UA College of Medicine – Phoenix because of the people. "It was clear to me after visiting the campus that the staff was truly invested in student success and the culture of the college was student-centered," he said.
Jaber served in leadership roles in several student interest groups, including the surgery interest group. Outside of school, he enjoyed keeping a small garden, spending time outdoors and taking trips to California to go sailing.
His best memories are centered around the people he has met. One of his favorite memories was sailing in California and bringing classmate Madeline Richter along. "The look of joy and/or terror on her face I will not soon forget."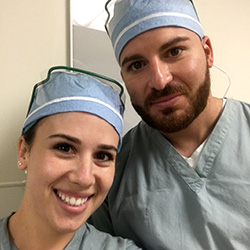 Jaber was born in California, but grew up in east Mesa and graduated from Red Mountain High School. After high school, he attended Maricopa Community College before taking a break from academics. He returned to school in 2007 at Santa Monica College and later finished a bachelors degree in genetics, cell and developmental biology with a minor in biochemistry from Arizona State University.
About the College
Founded in 2007, the University of Arizona College of Medicine – Phoenix inspires and trains exemplary physicians, scientists and leaders to optimize health and health care in Arizona and beyond. By cultivating collaborative research locally and globally, the college accelerates discovery in a number of critical areas — including cancer, stroke, traumatic brain injury and cardiovascular disease. Championed as a student-centric campus, the college has graduated 593 physicians, all of whom received exceptional training from nine clinical partners and more than 2,400 diverse faculty members. As the anchor to the Phoenix Biomedical Campus, which is projected to have an economic impact of $3.1 billion by 2025, the college prides itself on engaging with the community, fostering education, inclusion, access and advocacy.