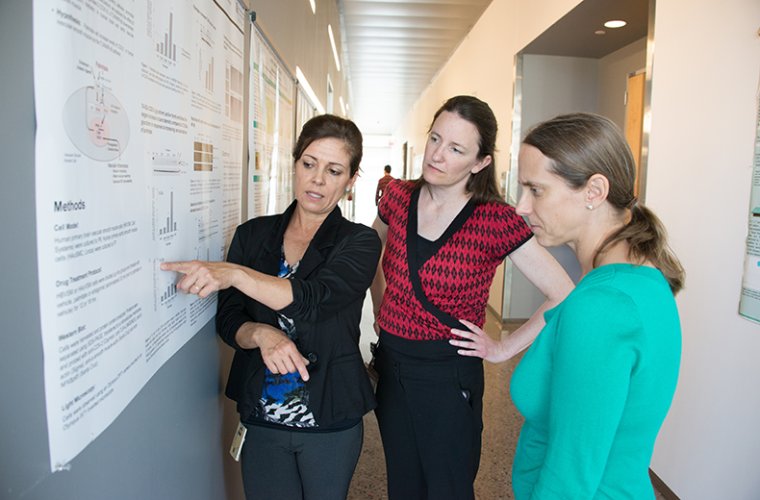 Faculty Spotlight: Taben Hale, PhD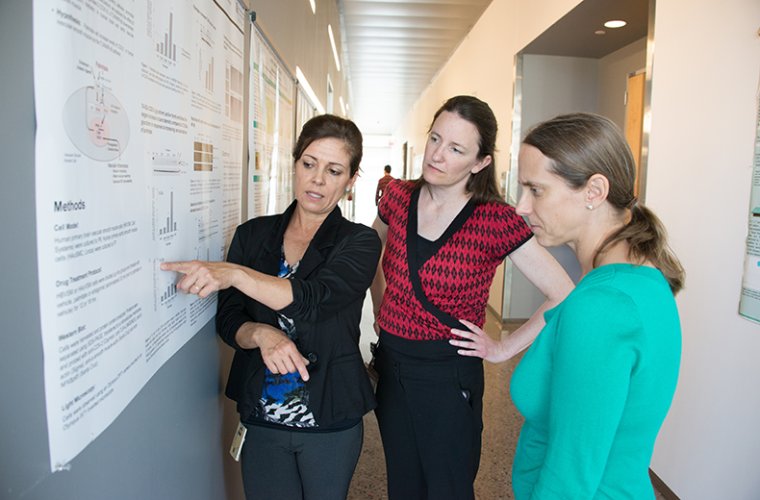 ​Taben Hale, PhD, is an assistant professor in the department of Basic Medical Sciences at the UA College of Medicine – Phoenix.
With a focus on cardiovascular disease, her research is seeking to discover new ways to prevent the further deterioration of tissue after suffering an injury.
Education
Dr. Hale came to the desert in 2008 after completing her studies in her native Canada. She received her PhD from Queen's University, near Toronto, working in the Department of Pharmacology, in 2003. She quickly proceeded into her post-doctoral program studying cardiovascular pharmacology and physiology at the Université de Montreal. It was after the completion of her studies there that she came to Phoenix.
The Research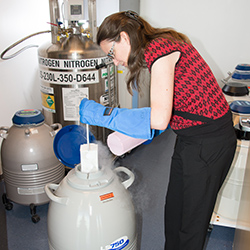 At its surface, Hale's research focuses on cardiovascular disease, but it goes much deeper than that. Imagine: We've all been injured at one time or another; and when that happens, scar tissue can build and muscles can stiffen. The heart is no different.
For those who are suffering from cardiovascular disease or have experienced instances of myocardial infarction – things as simple as feeling chest pains while shoveling snow or hiking up Camelback – the flow of blood is restricted, which can kill tissue and ultimately result in the buildup of scar tissue.
That scar tissue will progressively grow over time, which sets a slow course towards heart failure, so the question remains: How do we stop it?
The Ultimate Goal
By developing novel, targeted therapies, the hope is they'll be able to produce changes in the heart tissue. As she put it, "Can we target the cells in the tissue, so that in response to an injury, they have the appropriate response and it doesn't negatively impact the organ function in the long term?"
The structure of the tissue in these varying cardiovascular diseases is paramount. Her goal is to further determine how variations in that structure can ultimately affect the function of it.
Interestingly enough, her research also addresses the impact of sex steroids on cardiac and vascular structural remodeling. Understanding the roles that testosterone and estrogen play in these processes may shed light on the sex differences in incidence and severity of cardiovascular disease.
Outside the Lab
A huge hockey fan, Hale enjoys attending Arizona Coyotes games while she's away from work. "This year it's depressing because I'm a (Toronto Maple) Leafs and a Coyotes fan, and they're both not doing very well, so it hasn't been all that much fun."
Although hockey is her passion, she also played both soccer and basketball. Now, though, much of her time is dedicated to her other full-time job – being a mom. Hale and her husband are the proud parents of a two-and-a-half year old girl, who they've already introduced to the game of hockey.
About the College
Founded in 2007, the University of Arizona College of Medicine – Phoenix inspires and trains exemplary physicians, scientists and leaders to optimize health and health care in Arizona and beyond. By cultivating collaborative research locally and globally, the college accelerates discovery in a number of critical areas — including cancer, stroke, traumatic brain injury and cardiovascular disease. Championed as a student-centric campus, the college has graduated 593 physicians, all of whom received exceptional training from nine clinical partners and more than 2,400 diverse faculty members. As the anchor to the Phoenix Biomedical Campus, which is projected to have an economic impact of $3.1 billion by 2025, the college prides itself on engaging with the community, fostering education, inclusion, access and advocacy.