Lorraine Lee Health Sciences Scholarship
Chicanos Por La Causa Pledges $100,000 in Scholarships to UA College of Medicine – Phoenix Medical Students
Four medical students at the University of Arizona College of Medicine – Phoenix have been granted scholarships through Chicanos Por La Causa's (CPLC) new Lorraine Lee Health Sciences Scholarship.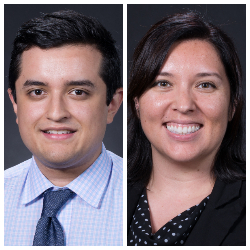 Cecelia Cruz and Suhitha Veeravelli, now in their second year, as well as Jesus Sandoval-Macias and Kristina Yancey, first-years, will each be awarded $12,500 a year over their four years of study.
Each of the students was extremely grateful for being chosen.
For Sandoval-Macias, "Receiving this scholarship has provided me and my family tremendous relief. Now, I can focus more on my studies in becoming a physician and less on worrying about my finances," he said.
Yancey echoed Sandoval-Macias' sentiment: "As a second-degree student and having already been established in my previous career in education for several years, the decision to quit work and enroll in medical school to pursue my dream of becoming a physician to the underserved was a difficult one."
The choice did not come without significant sacrifices for her family. The scholarship, though, "will help relieve some of the financial obstacles my family and I face as I work to accomplish my personal and career goals," she said.
David Adame, CPLC president and CEO, said education is a great equalizer. "Unfortunately, Arizona suffers from a significant deficiency in education, specifically in training minority students to become health care professionals," he added.
With a population that is 35 percent Latino and Native American, that deficiency becomes more pronounced. Through the scholarship, CPLC hopes to increase the number of minority students entering health sciences careers at the University of Arizona.
Lorraine Lee, for whom the scholarship was named, was a Tucson native and a UA graduate. Maria Jesus Cervantes of CPLC noted Lee's family's history with public health. Her aunt was one of Pima County's first public health nurses, and Lee was the first vice president of CPLC and a member of the Pima County Board of Health.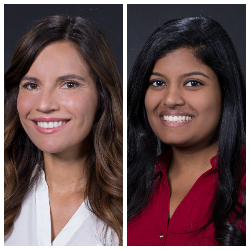 Lee — described as a fearless leader and community advocate who fought tirelessly for equal access to quality health care and education — lost her own battle with cancer at an early age in 2007. The scholarship was named in her honor and will continue her legacy of striving to provide access and resources to community-minded students that will create diversity within health care industry and further eliminate health disparities, Cervantes said.
The scholarship, which supports students across the health sciences, was matched by an anonymous donor.
Chicanos Por La Causa was founded in 1969 to confront oppression facing Latinos in Phoenix. Since then, it has become one of the largest Hispanic nonprofits in the country. Its goal is help individuals become economically and politically empowered throughout the southwestern United States.
Eligibility for the Lorraine Lee Health Sciences Scholarship requires the students to have graduated from an Arizona high school with a minimum 3.0 GPA; be pursuing a degree in one of the University of Arizona Health Sciences colleges; have demonstrated a commitment to serve in the Hispanic communities of Arizona, as well as a social awareness of Hispanic culture; and to have displayed talents/interest inside and outside the field of public health.
About the College
Founded in 2007, the University of Arizona College of Medicine – Phoenix inspires and trains exemplary physicians, scientists and leaders to optimize health and health care in Arizona and beyond. By cultivating collaborative research locally and globally, the college accelerates discovery in a number of critical areas — including cancer, stroke, traumatic brain injury and cardiovascular disease. Championed as a student-centric campus, the college has graduated 593 physicians, all of whom received exceptional training from nine clinical partners and more than 2,400 diverse faculty members. As the anchor to the Phoenix Biomedical Campus, which is projected to have an economic impact of $3.1 billion by 2025, the college prides itself on engaging with the community, fostering education, inclusion, access and advocacy.