We explore topics that are shaping health care with specialists who are leading innovative change and challenging us to reimagine Medicine.
The University of Arizona College of Medicine – Phoenix is pleased to announce the launch of the reimagine Medicine Podcast.
Each month, we will bring together clinicians, researchers, educators, health care thought leaders and medical students to share the experiences and ideas that are fueling their efforts. Gain insight from doctors who are doing extraordinary things in medicine and researchers who are developing breakthroughs that translate from bench to bedside.
The reimagine Medicine podcast is currently available on iTunes, Stitcher, Google Podcasts, Spotify, iHeartRadio, Vurbl, Amazon Music and TuneIn.
Latest Episode
Meet the Hosts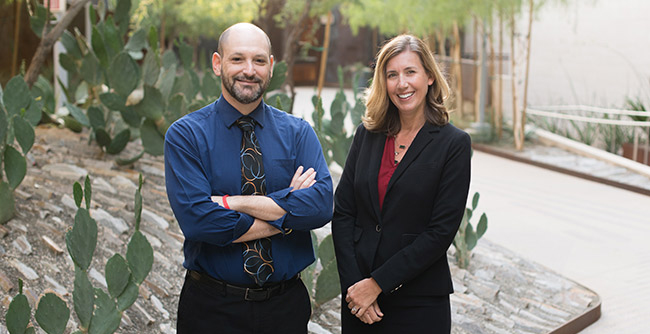 Jonathan Lifshitz, PhD, serves as the director of the Translational Neurotrauma Research Program, which is a joint venture through Barrow Neurological Institute at Phoenix Children's Hospital, the Department of Child Health at the University of Arizona College of Medicine – Phoenix and the Phoenix Veterans Affairs Health Care System.
Katie Brite, MD, is the chair of the Curriculum Committee and co-director of the Family Community and Preventive Medicine Clerkship at the University of Arizona
College of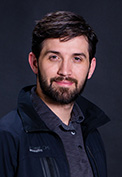 Medicine – Phoenix, placing students with community clinical partners across the state. She is a family physician and the vice president of Primary Care Services at Bayless Integrated Healthcare.
*The reimagine Medicine Podcast is narrated by C. Luke Peterson, DO. Dr. Peterson is a clinical assistant professor in the Department of Family, Community and Preventive Medicine and the associate program director of the Addiction Medicine Fellowship.
Episodes