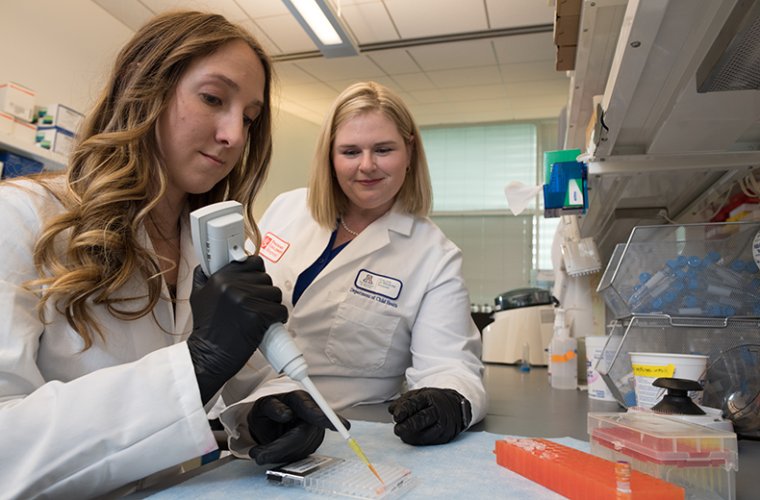 Researchers Seeking to Understand if Traumatic Brain Injury can Alter the Gut Microbiota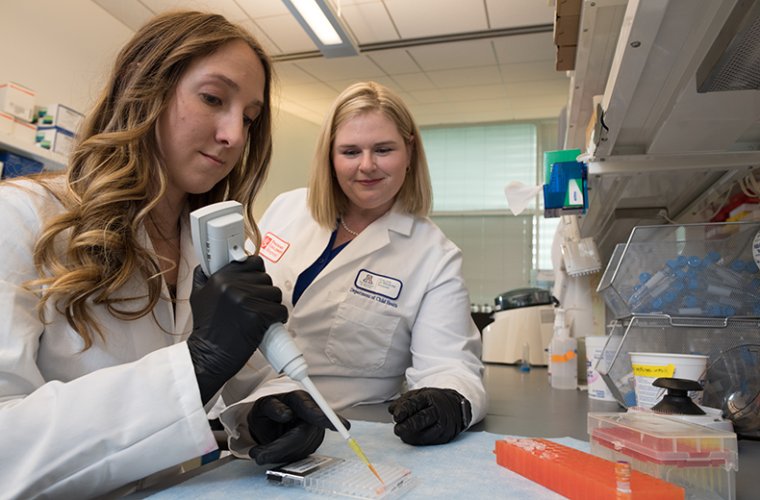 Can a Concussion Impact Gut Health?
Researchers at the University of Arizona College of Medicine – Phoenix are seeking to understand if traumatic brain injury (TBI) can cause chronic changes in the gut microbiota and the impact of the microbiome on post-concussive symptoms.
Theresa Thomas, PhD, an assistant professor, and Gokul Krishna, PhD, a postdoctoral research associate, in the Translational Neurotrauma Research Program at the University of Arizona College of Medicine – Phoenix and Barrow Neurological Institute at Phoenix Children's Hospital, were awarded $10,000 by the Valley Research Partnership to further research in TBIs.
Dr. Thomas discussed their latest research.
Explain Your Research
More than 50 percent of TBI survivors suffer from post-concussive cognitive, emotional and sensory symptoms that endure for months to years post-injury. These symptoms are caused by altered communication within the brain. Recent research indicates that this communication can be influenced, in part, by interactions between the brain and the gut through molecules produced from bacterial flora (microbiota), which can change in response to antibiotics, diet, stress or other external factors.
We are seeking to identify if a traumatic brain injury can cause acute and chronic imbalances in the gut microbiota that could contribute to persisting post-concussive symptoms.
Why is This Important?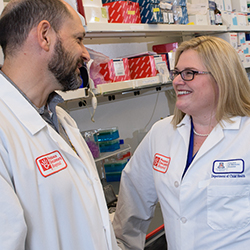 TBI is a leading cause of disability. According to the Arizona Department of Health Services and the Centers for Disease Control, more than 108,000 TBIs are reported each year in Arizona, with a 98 percent chance of survival. While much of the research on the long-term effects of a TBI is limited to severe head injuries and medical outcomes, one of the most intriguing aspects of mild to moderate TBIs is that more than 50 percent of those survivors suffer from persisting post-concussive symptoms. The management of post-concussive symptoms require long-term medical care and is increasingly problematic. The societal need for improved management of such enduring symptoms is of urgent focus in the clinical practice. An implication of our basic research is a focused effort to address brain trauma burden that might offer community benefits. These advances help provide the basis for a more detailed understanding of post-traumatic symptoms and their effective management.
What was Your Motivation for Studying TBI and Gut Health?
Studies show that several neurological deficits are driven or exacerbated by a disrupted microbial population. Inspired by these reports, our current interest is on how psychological processes are impacted when the bacterial status of the microbiota is influenced by traumatic brain injury. As scientific researchers, our goal is to identify the "mediators" of brain function, so we can more efficiently use resources to reduce the risk of long-term disability after TBI.
Why Now?
The development of post-traumatic symptoms is among the most prevalent condition after a traumatic brain injury and exacts a huge toll on the individual, their family and society. Currently, we do not have an effective strategy to lessen this burden. Growing evidence indicates that the collection of microorganisms (collectively termed microbiota) in the gastrointestinal tract can influence brain and behavior. With prior knowledge regarding acute changes in gut microbiota, our research will assess long-term changes in gut microbiota and assess its influence regarding development and persistence of these post-traumatic symptoms.
Our research also proposes to look at sex differences. In this way, we are on an exciting path just at its beginning to shed insights into the biological relationship of TBI with implications for management of post-traumatic problems.
Topics
About the College
Founded in 2007, the University of Arizona College of Medicine – Phoenix inspires and trains exemplary physicians, scientists and leaders to optimize health and health care in Arizona and beyond. By cultivating collaborative research locally and globally, the college accelerates discovery in a number of critical areas — including cancer, stroke, traumatic brain injury and cardiovascular disease. Championed as a student-centric campus, the college has graduated 669 physicians, all of whom received exceptional training from nine clinical partners and more than 2,600 diverse faculty members. As the anchor to the Phoenix Bioscience Core, which is projected to have an economic impact of $3.1 billion by 2025, the college prides itself on engaging with the community, fostering education, inclusion, access and advocacy.