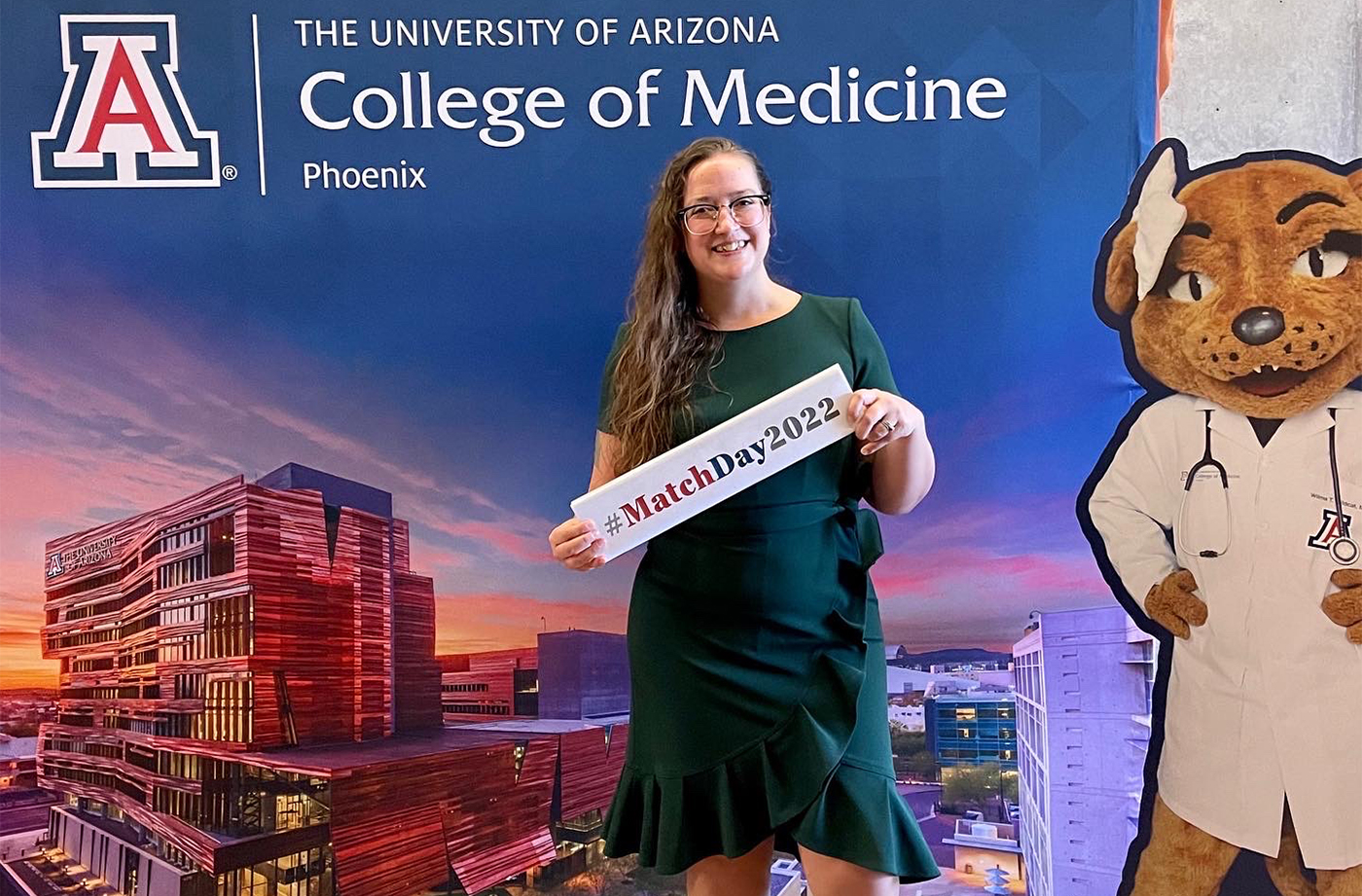 Commencement Profile: Charlotte Archuleta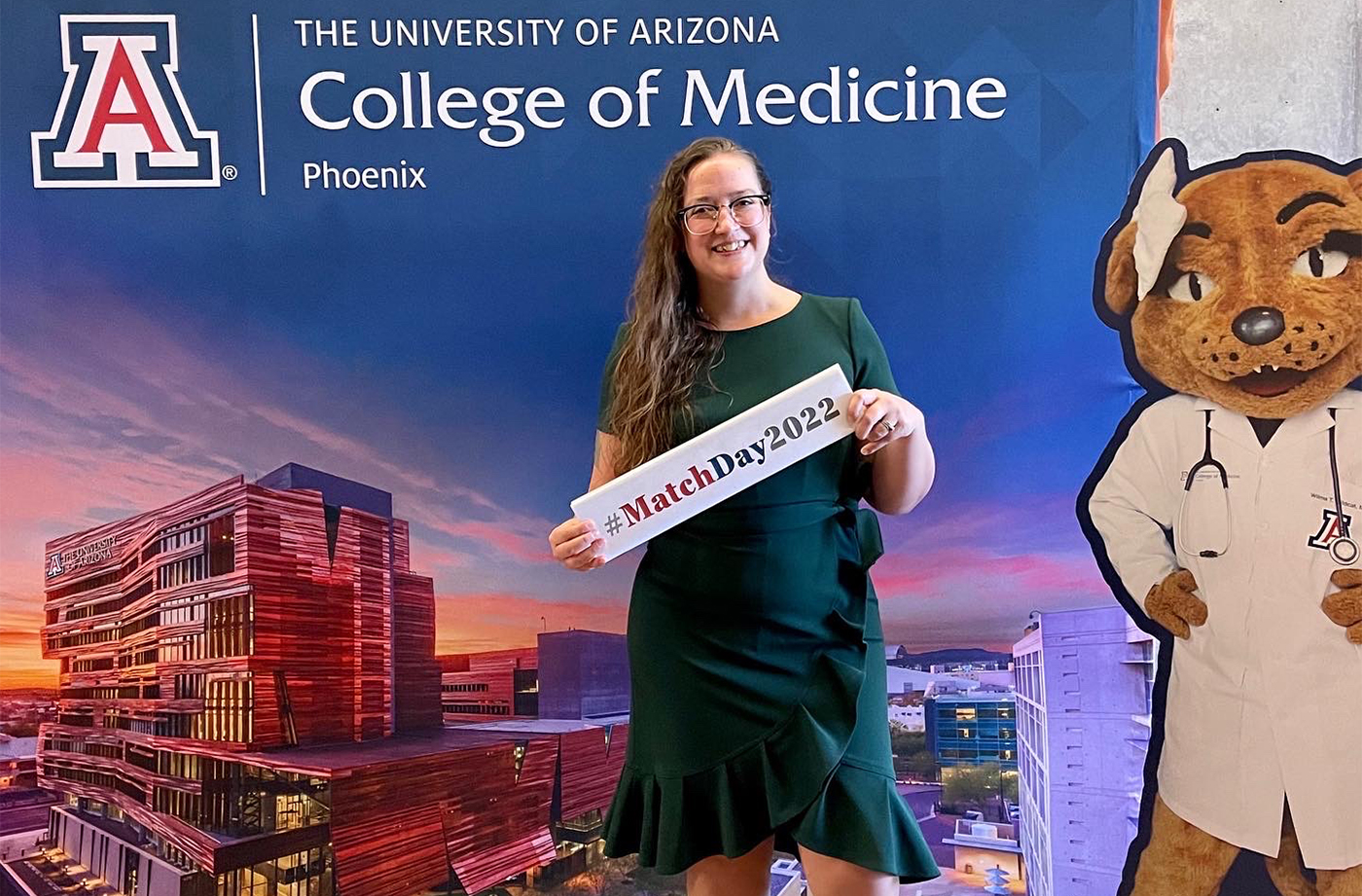 After her mom experienced a health scare, Archuleta decided to become a physician and help those in rural communities
On Monday, May 9, the University of Arizona College of Medicine – Phoenix will hold its 12th Commencement. Led by a pipe and drum corps, the Class of 2022 will process through downtown Phoenix, finishing at the Phoenix Convention Center for their official ceremony. The day marks the beginning of the next phase in their journey as physicians. The college profiled a series of graduating students to commemorate the milestone.
Meet Charlotte Archuleta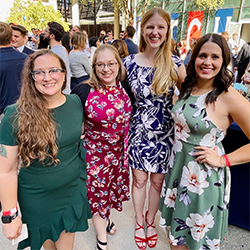 Born in Washington state, Charlotte Archuleta lived there with her family until they moved to North Carolina when she was in high school.
Archuleta earned a bachelor's degree in English with minors in dramatic arts and creative writing at the University of North Carolina Chapel Hill. She developed a strong humanities background, but always had a love for science.
After graduating and working for a few years, Archuleta decided to go back to school because of her passion for learning and helping others. She credits her family, her wife, her mother-in-law and siblings-in-law as her biggest supporters.
Path Toward Medicine
What was the spark that led you to become a physician?
I was working as a shift supervisor at Starbucks after I graduated when my mother had a heart attack.
It was the first emergency room doctor who saw her that made me want to go back to school to become a physician. He sat down at her bedside and took her hand while he explained everything that had happened and would happen. It was such an important moment for our family, and that encounter made such a difference for my mom and I both.
I was so inspired that I signed up for classes at the local community college to complete my medical school prerequisites later that month.
One of my favorite things about medicine is the opportunity a physician has to be part of their patient's life in a meaningful way. Family Medicine offers one of the best ways to do that, with the opportunity to care for patients over time and watch them grow and age — especially in a rural setting, which is where I intend to practice.
Match Day
On Match Day, what was it like discovering where you were headed for residency?
Match Day was amazing! In all honesty, I did end up participating in the Supplemental Offer and Acceptance Program (SOAP), so I knew where I was going.
This was one of the best things that happened to me because it allowed me to choose the best place and specialty for my goal of becoming a rural physician. It did mean that Match Day was a bit different for me than for my peers, though.
The best part of the day was having my father, step-mother and siblings all present to cheer me on, as well as knowing I was going to be closer to my east coast family and that one of my best friends was going to be attending residency in the same state less than an hour away!
What's Next?
What excites you most about your upcoming residency? Where are you headed?
I'm heading to McLeod Regional Clarendon in South Carolina, a rural family medicine program. I'm incredibly excited to start my career caring for the residents of South Carolina and spending every day making a difference in the community.
I love that I'll be trained to care for people across their life span, and I'm so excited about my program because I'll be working and caring for small rural communities just like the ones I ultimately want to serve.
One of my role models for being a physician is my oldest uncle, who was a rural family medicine doctor. Although I never knew him because he passed before I was born, I have always wanted to follow in his footsteps and care for rural communities like the one in Washington where I grew up.
The College of Medicine – Phoenix Culture
Looking back, what's your favorite medical school memory?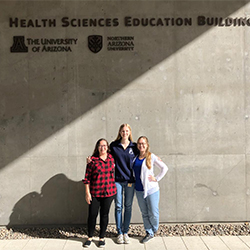 It's hard to choose my favorite medical school moments. My top would be my White Coat Ceremony.
My mom and family were all there and my mom kept embarrassing me saying, "My daughter, the doctor!" I kept telling her I wasn't even close, and she had to call me a "Student doctor" for now. She refused.
My mom was later diagnosed with Frontotemporal dementia; she started to show signs and symptoms during my second year and was diagnosed early in my third year of medical school. The disease advanced quickly, and she's in a memory care unit now in Washington state close to her siblings as she wanted.
In retrospect, I cherish our White Coat Ceremony as one of the last memories I have before her disease started to become evident and as a reminder of how proud I know she still is of me.
About the College
Founded in 2007, the University of Arizona College of Medicine – Phoenix inspires and trains exemplary physicians, scientists and leaders to optimize health and health care in Arizona and beyond. By cultivating collaborative research locally and globally, the college accelerates discovery in a number of critical areas — including cancer, stroke, traumatic brain injury and cardiovascular disease. Championed as a student-centric campus, the college has graduated more than 800 physicians, all of whom received exceptional training from nine clinical partners and more than 2,700 diverse faculty members. As the anchor to the Phoenix Bioscience Core, which is projected to have an economic impact of $3.1 billion by 2025, the college prides itself on engaging with the community, fostering education, inclusion, access and advocacy.