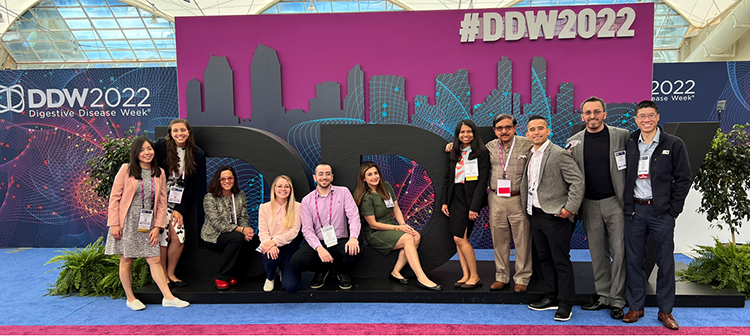 We are a fully ACGME accredited gastroenterology and hepatology training program, offering a three-year clinical fellowship track. We recruit our fellowship trainees exclusively through the NRMP Match, accepting three new fellows each year.
Our fellowship program is comprised of a number of individuals — each contributing their unique personalities, skills and expertise — which have created an environment of excellent patient care, education and research, of which we are all very proud. We are also proud that we work as part of a team in a spirit of cooperation and invite you to participate in this endeavor.
We are dedicated to preparing highly qualified physicians for careers in both academic and clinical gastroenterology. Our program has enjoyed enormous growth over the past few years, which has enhanced opportunities for optimal career development.
Training emphasis is placed on applying and integrating evidence-based medicine into daily clinical practice. Our program values commitment to the excellence of care, never ending compassion and dedication to our patients and life-long learning. We have a dedicated staff of physicians who take pride in their involvement with the fellows and the fellowship training program. We are confident that the program will train well-rounded and competent future gastroenterologists.