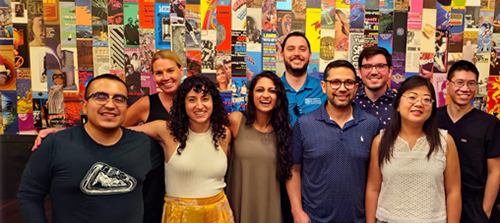 Overview
The University of Arizona College of Medicine – Phoenix Gastroenterology Fellowship program's primary training sites are the Carl T. Hayden VA Medical Center (Phoenix) and Banner – University Medical Center Phoenix (formerly known as Banner Good Samaritan Medical Center). Our program has been providing comprehensive training in gastroenterology, hepatology and endoscopic procedures since 1971.
Our fellows are exposed to an exceptionally diverse patient population with a wide spectrum of gastrointestinal and liver diseases. In addition, fellows receive dedicated training in transplant hepatology. Our program also offers trainees ample exposure in motility, biliary and advanced therapeutic endoscopy and endoscopic ultrasound. Our program is committed to promoting clinical research that focuses on improving patient care, and all fellows are expected to partake in clinical research and quality improvement projects.
Three highly qualified physicians are admitted into the program each year. Our goals are to provide the best educational experience necessary for our fellows to become fully trained consultative gastroenterologists, as well as to develop outstanding clinicians and future leaders in academic medicine or private practice.