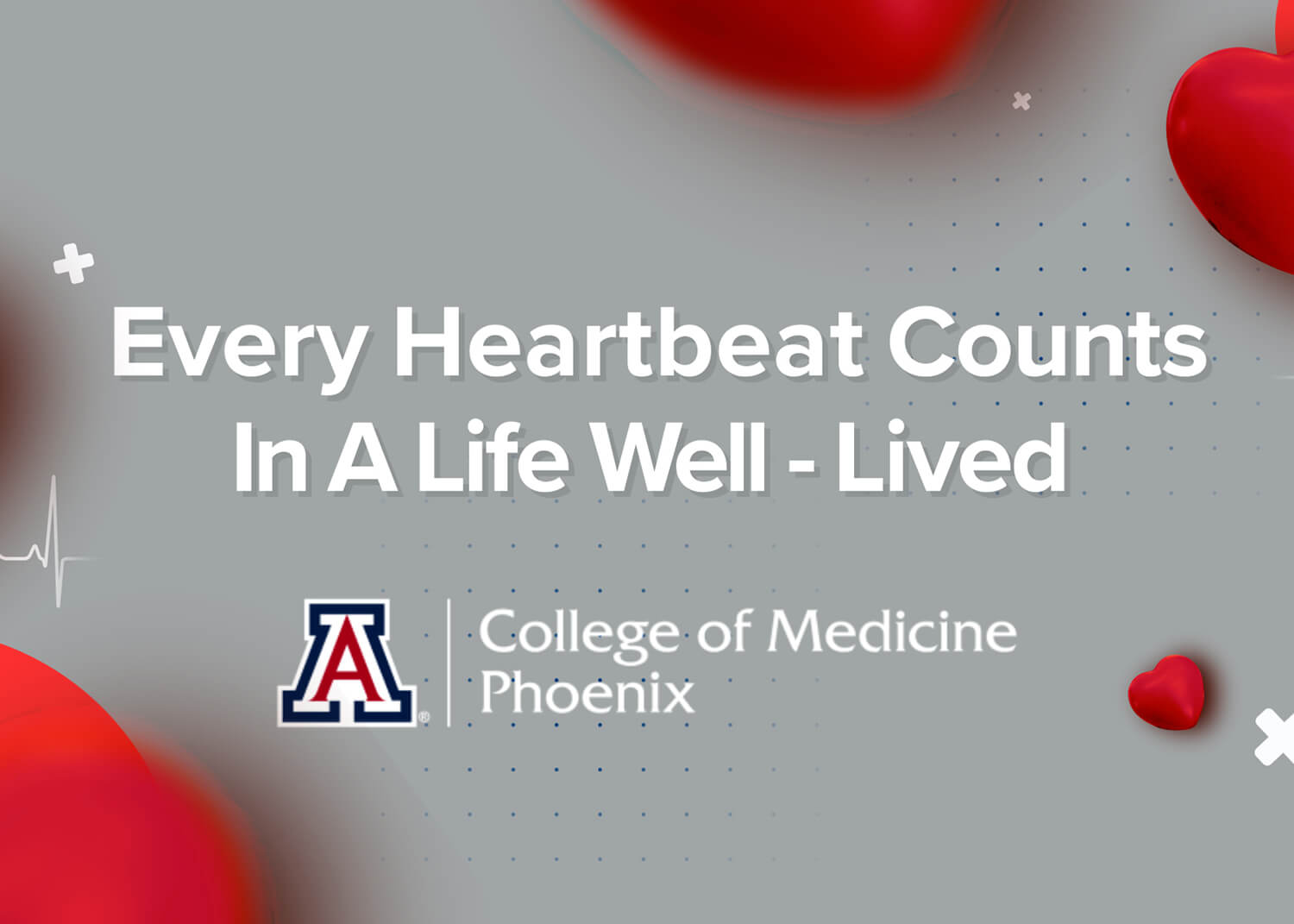 Every Heartbeat Counts … In a Life Well-Lived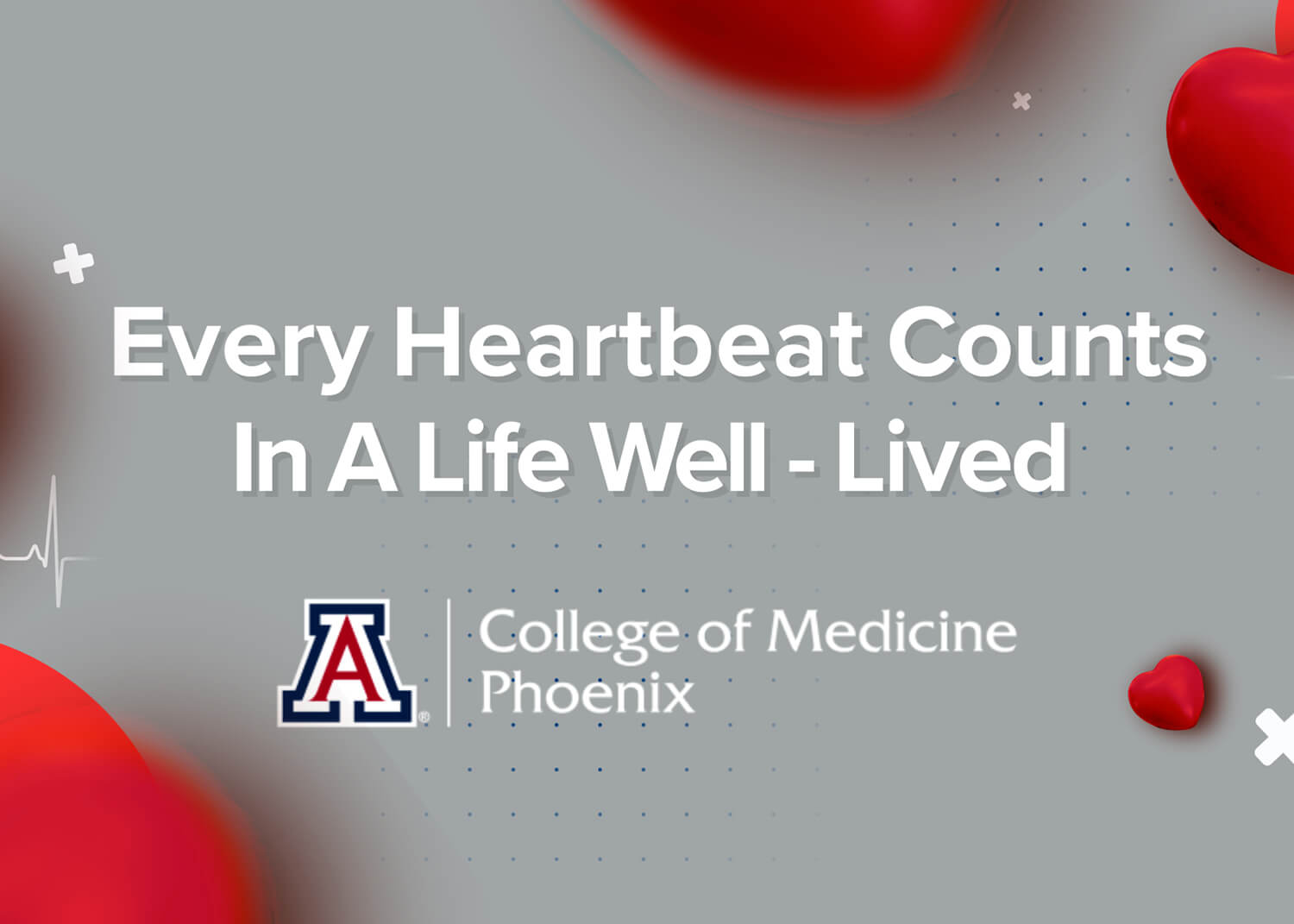 How the College of Medicine – Phoenix is Tackling Cardiovascular Disease
The University of Arizona College of Medicine – Phoenix is celebrating American Heart Month. Heart disease remains the leading cause of death in the United States for men and women, as well as most racial and ethnic groups, according to data from the Centers for Disease Control and Prevention (CDC).
One in four deaths — or roughly 659,000 Americans per year — is caused by cardiovascular disease. Combatting such a prevalent health risk requires a comprehensive approach. Researchers and clinicians from the UArizona College of Medicine – Phoenix are working diligently to help treat and prevent heart disease.
Throughout the month of February, the college will share the unique stories of patients living with heart disease and the extraordinary work of teams who are advancing medical research and care to improve patient outcomes.
Their Stories
About the College
Founded in 2007, the University of Arizona College of Medicine – Phoenix inspires and trains exemplary physicians, scientists and leaders to optimize health and health care in Arizona and beyond. By cultivating collaborative research locally and globally, the college accelerates discovery in a number of critical areas — including cancer, stroke, traumatic brain injury and cardiovascular disease. Championed as a student-centric campus, the college has graduated more than 800 physicians, all of whom received exceptional training from nine clinical partners and more than 2,700 diverse faculty members. As the anchor to the Phoenix Bioscience Core, which is projected to have an economic impact of $3.1 billion by 2025, the college prides itself on engaging with the community, fostering education, inclusion, access and advocacy.